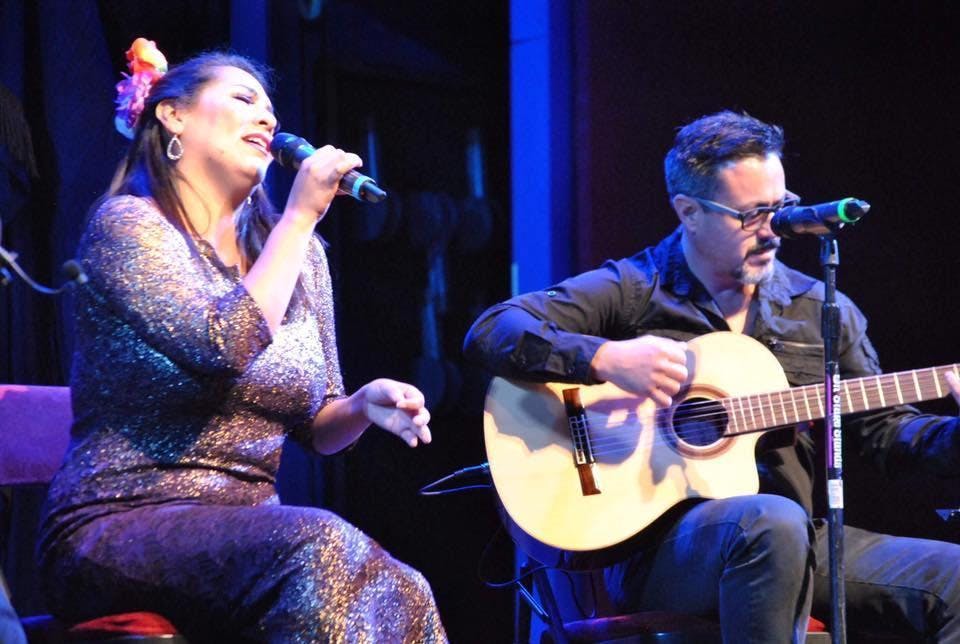 August 4th is a Day of Action being organized by Central American Resource Center (Carecen), La Raza Community Resource Center, and Manny's!
Manny's is so excited to announce a benefit concert where 100% of the proceeds will go to supporting migrant families living in the Bay Area. More artists to be announced but please see below:
Dueto Arte; exquisite old Mexican music of Boleros y Ranceras
DuetoArte is a mix of romantic amazing Mexican Music from 1920's to 1950's, the band is willing to rescue the old way of making music, where the lyrics were a tremendous way to describe the most profound passionate feelings, this music describes a historical way of living.DuetoArte thinks that Music and Art belong to people so there shouldn't be a difference in the way people open their heart and mind to express themselves through Art.
DuetoArte has been performing for almost 4 years in all the San Francisco Bay Area.
Tickets are $10 and 100% will go to Carecen + La Raza Community Resource Center.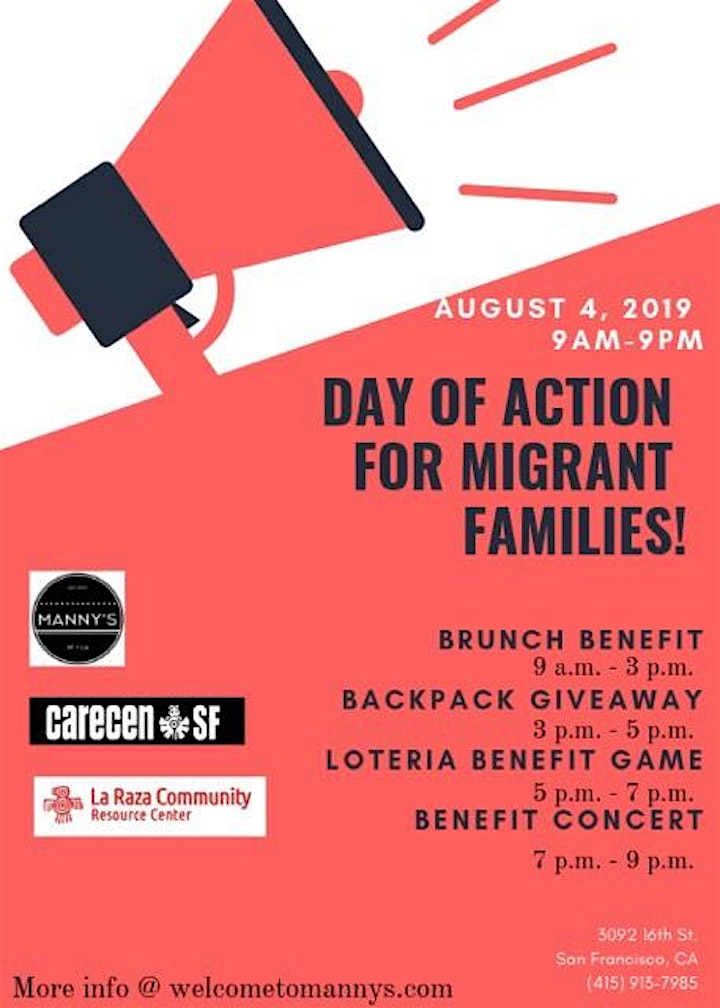 Venue Information:
Manny's
3092 16th St
San Francsico, CA, 94113