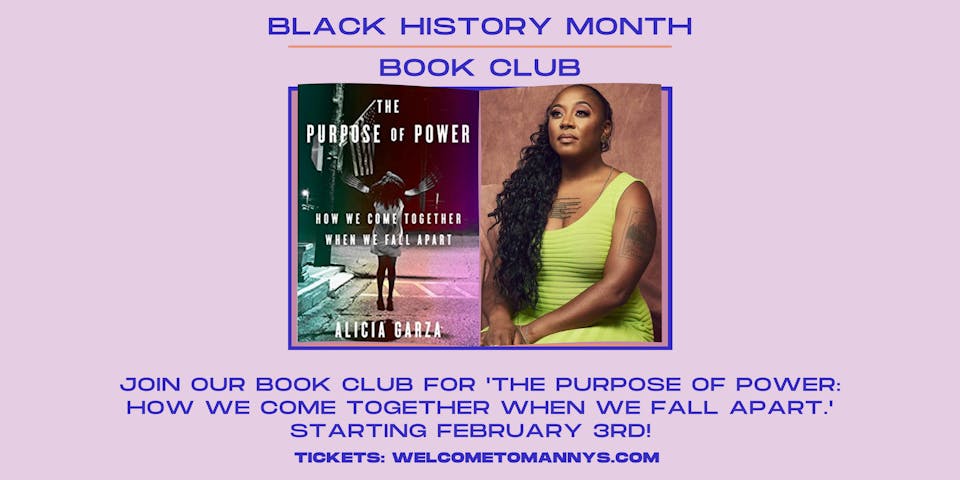 Black History Month: 'The Purpose of Power' Book Club - All Meetings!
In honor of Black History Month, join our book club for 'The Purpose of Power' by activist Alicia Garza.
Join us for this historic book club for Black History Month to read and dissect 'The Purpose of Power: How We Come Together When We Fall Apart' by Black Lives Matter Co-Founder Alicia Garza.
About the Book Club:
At each book club meeting, we'll be joined by black leaders who are at the forefront of our country's civil rights movement. We will take time with our guests to dissect the assigned reading while also taking audience questions for our special guests.
At every meeting, you will also have a chance to speak within the book club with other viewers to better understand the text on a personal level while making personal connections around the country, via break out rooms.
The goal? Community, learning, and a healthy dose of inspiration in this year's important month of February.
About the Book:
In 2013, Alicia Garza wrote what she called "a love letter to Black people" on Facebook, in the aftermath of the acquittal of the man who murdered seventeen-year-old Trayvon Martin. Garza wrote:
Black people. I love you. I love us. Our lives matter.
With the speed and networking capacities of social media, #BlackLivesMatter became the hashtag heard 'round the world. But Garza knew even then that hashtags don't start movements—people do.
Long before #BlackLivesMatter became a rallying cry for this generation, Garza had spent the better part of two decades learning and unlearning some hard lessons about organizing. The lessons she offers are different from the "rules for radicals" that animated earlier generations of activists, and diverge from the charismatic, patriarchal model of the American civil rights movement. She reflects instead on how making room amongst the woke for those who are still awakening can inspire and activate more people to fight for the world we all deserve.
This is the story of one woman's lessons through years of bringing people together to create change. Most of all, it is a new paradigm for change for a new generation of changemakers, from the mind and heart behind one of the most important movements of our time.
About the Author:
Alicia Garza is an organizer, political strategist, and cheeseburger enthusiast. She is the principal at the Black Futures Lab and the Black to the Future Action Fund, co-creator of #BlackLivesMatter and the Black Lives Matter Global Network, director of strategy and partnerships at the National Domestic Workers Alliance, and host of the Lady Don't Take No podcast.
Book Reviews:
NAMED ONE OF THE BEST BOOK OF THE YEAR BY Time • Marie Claire • Kirkus Reviews
"In a year when a long overdue reckoning with racism is once again in the spotlight, Garza's call to action . . . is urgent and critically necessary."—Time
Sessions:
(02/03): Part 1
(02/10): Part 2
(02/17): Part 3
(02/25): Part 4
*If the cost is at all a hurdle please just email ram@welcometomannys.com with the word "Grapefruit" and he will send you a free ticket no questions asked!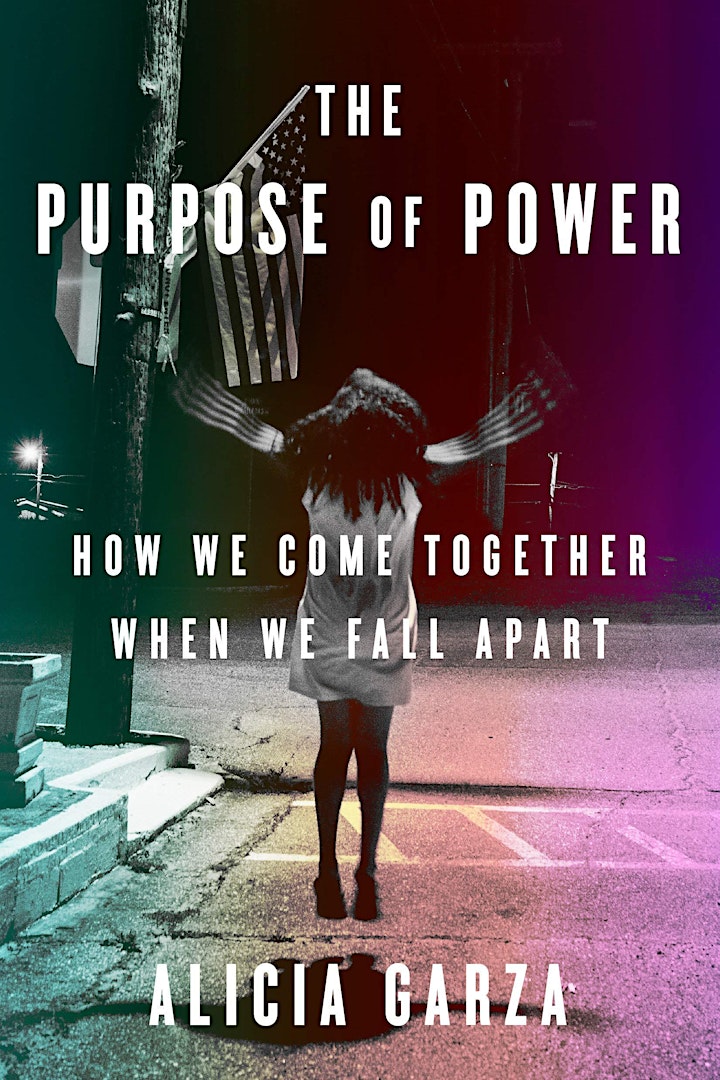 Venue Information: