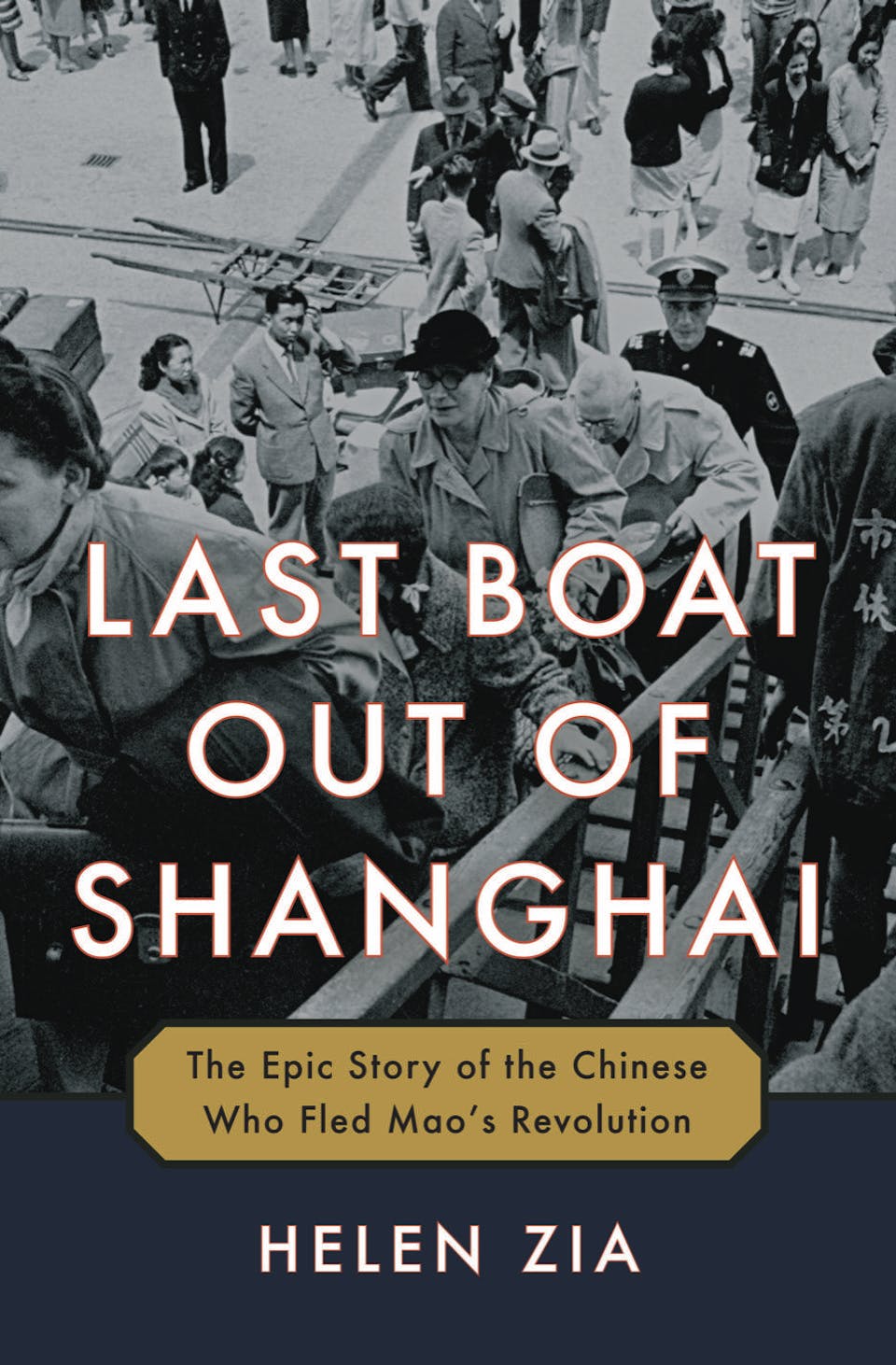 Helen Zia interviewed hundreds of exiles from Shanghai about their journey through one of the most tumultuous events of the 20th century.
Helen Zia will discuss her new book, read a few excerpts, and sign copies!
About the Author:
Helen Zia spent 12 years working on her newest book, Last Boat out of Shanghai.
A longtime journalist, she was Executive Editor of Ms. Magazine and her numerous articles, essays and reviews have received awards for her ground-breaking stories. She is also authored Asian American Dreams: The Emergence of an American People, and, with Wen Ho Lee, My Country Versus Me.
The daughter of immigrants from China, she has been outspoken on issues ranging from civil rights and peace to women's rights and countering hate violence and homophobia. Helen's work is featured in the Oscar-nominated documentary, Who Killed Vincent Chin? and she was profiled in Bill Moyers' Becoming American: The Chinese Experience. In 2010, she was a witness in the federal marriage equality case decided by the US Supreme Court.
Helen graduated in Princeton University's first coeducational class; she holds honorary degrees from University of San Francisco and City University of New York's Law School. After completing two years of medical school, she quit and went to work as a construction laborer, an autoworker, and a community organizer, after which she discovered her life's work as a writer.
About the Book:
Shanghai has historically been China's jewel, its richest, most modern and westernized city. The bustling metropolis was home to sophisticated intellectuals, entrepreneurs, and a thriving middle class when Mao's proletarian revolution emerged victorious from the long civil war. Terrified of the horrors the Communists would wreak upon their lives, citizens of Shanghai fled in every direction. Seventy years later, members of the last generation to fully recall this massive exodus have revealed their stories to Chinese American journalist Helen Zia, who interviewed hundreds of exiles about their journey through one of the most tumultuous events of the twentieth century. In LAST BOAT OUT OF SHANGHAI (Ballantine/On Sale: 1/22/2019), Zia weaves together the stories of four young Shanghai residents who wrestled with the decision to abandon everything for an uncertain life as refugees in Hong Kong, Taiwan, and the U.S.
Benny, who as a teenager became the unwilling heir to his father's dark wartime legacy, must decide either to escape Hong Kong or navigate the intricacies of a newly Communist China. The resolute Annuo, forced to flee her home with her father, a defeated Nationalist official, becomes an unwelcome exile in Taiwan. The financially strapped Ho fights deportation from the U.S. in order to continue his studies while his family struggles at home. And Bing, given away by her poor parents, faces the prospect of a new life among strangers in America.
The lives of these men and women are marvelously portrayed, revealing the dignity and triumph of personal survival. Herself the daughter of immigrants from China, Zia is uniquely equipped to explain how crises like the Shanghai transition affect children and their families, students and their futures, and, ultimately, the way we see ourselves and those around us. LAST BOAT OUT OF SHANGHAI brings a poignant personal angle to the experiences of refugees then and, by extension, today.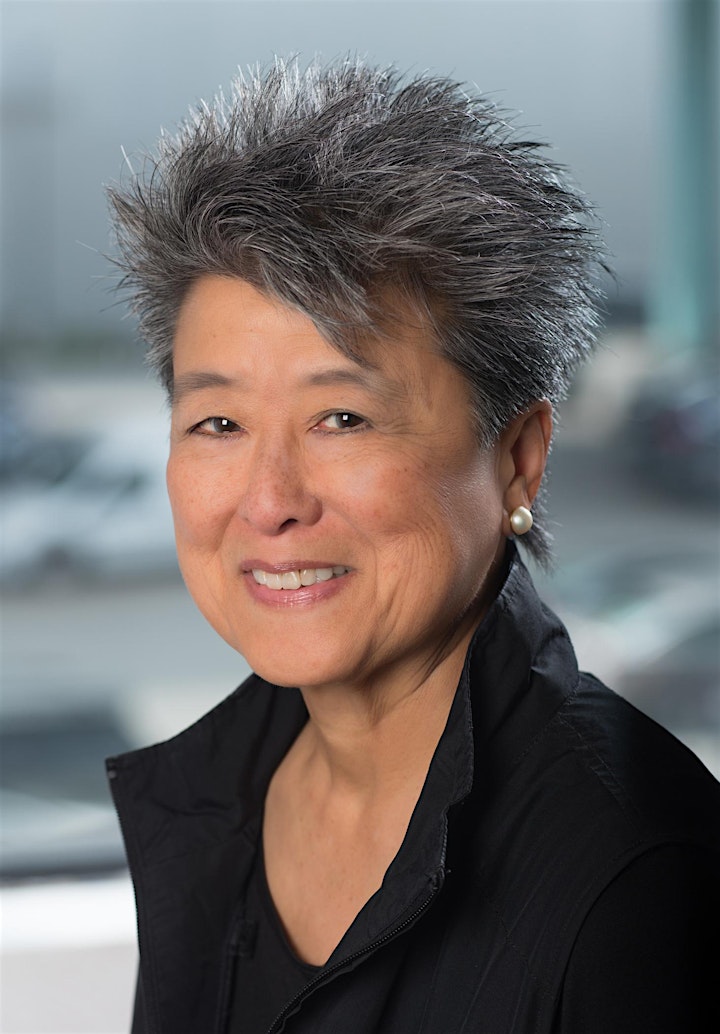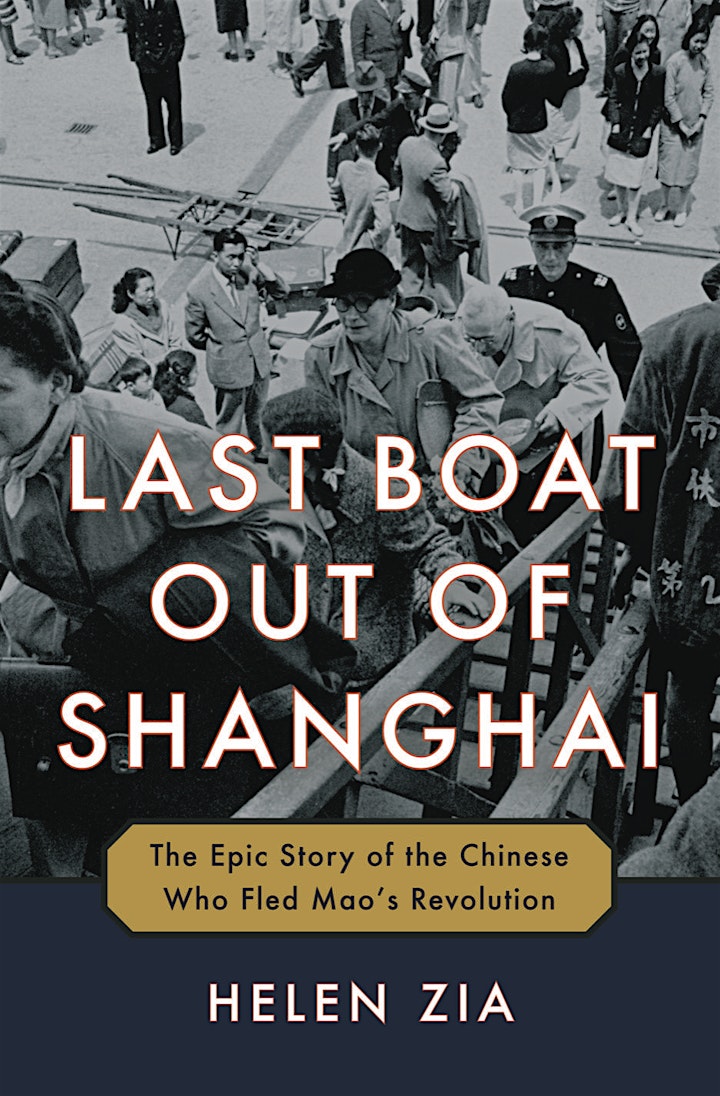 Venue Information:
Manny's
3092 16th St
San Francsico, CA, 94113