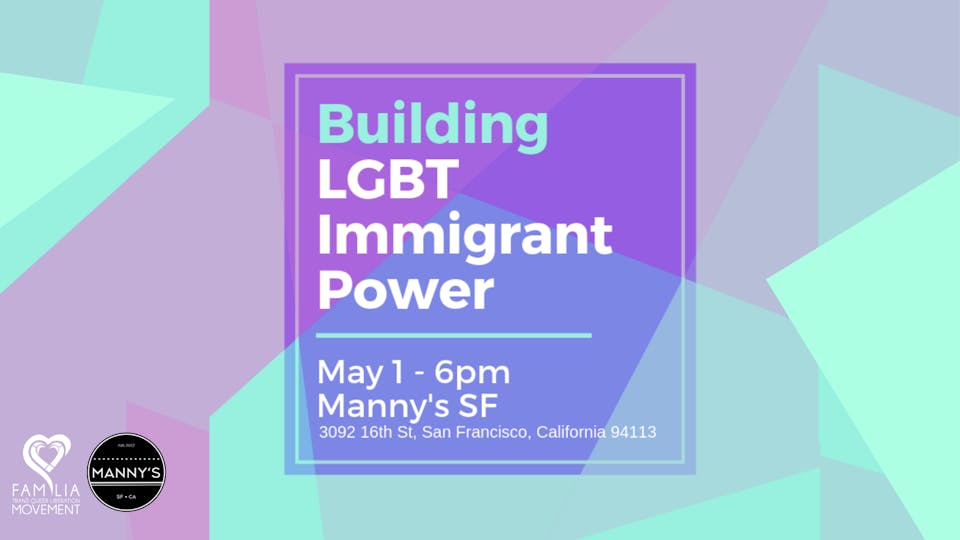 Spend May Day this year supporting the incredible non-profit, Familia, while eating good food and enjoying performances and music!
Join us for a fundraiser for Familia: Trans Queer Liberation Movement's 5th year anniversary Mi Existir Es Resistir National Encuentro.
This Encuentro/Gathering will be a national conference to build power for the Trans and Queer Latinx immigrant community which will take place in Philadelphia May 17th-19th, 2019.
We are bringing together 150+ trans and queer Latinx community leaders from across the country to celebrate Familia's 5th year, continue to build base membership, grow people power, and engage friends and allies.
Specifically, this fundraiser will go towards bringing more Californians to the conference.
We will hear from translatinas of El/La Para TransLatinas that are attending the Encuentro and who will provide some entertainment for your enjoyment.
Enjoy food, music and the show and simultaneously help us build national LGBTQ Latinx immigrant power!
100% of ticket sales will go to Familia.
About Familia:
Trans Queer Liberation Movement (Familia: TQLM) is a national transgender and queer Latinx LGBTQ rights, immigrant rights, and racial justice organization. Our mission is to achieve the collective liberation of the trans and queer Latinx community and our families by engaging in grassroots organizing, advocacy, and education. Familia: TQLM was founded in 2014 by LGBTQ Latinx community members from across the country, including trans and queer undocumented immigrants. Since it's inception the organization has prioritized the experiences of trans and queer undocumented Latinx immigrants outside and inside detention in order to elevate the voices of this community to the national level.
-----------------
Únase a nosotros para una recaudación de fondos para el 5º aniversario de Mi Existir Es Resistir National Encuentro del Movimiento de Liberación Trans Queer.
Este Encuentro / Reunión será una conferencia nacional para desarrollar el poder para la comunidad de inmigrantes Trans y Queer Latinx que tendrá lugar en Filadelfia del 17 al 19 de mayo de 2019.
Estamos reuniendo a más de 150 líderes de la comunidad Latinx trans y queer de todo el país para celebrar el 5º año de Familia, continuar creando una base de miembros, hacer crecer el poder de las personas e involucrar amigos y aliados.
Específicamente, esta recaudación de fondos se destinará a traer más californianos a la conferencia.
Escucharemos las translatinas de El / La Para TransLatinas que asisten al Encuentro y que brindarán entretenimiento para su disfrute.
¡Disfrute de la comida, la música y el espectáculo y, al mismo tiempo, ayúdenos a construir el poder nacional de inmigrantes LGBTQ Latinx!
El 100% de la venta de entradas se destinará a Familia.
Acerca de Familia:
Trans Queer Liberation Movement (Familia: TQLM) es una organización LGBTQ, de derechos de los inmigrantes y de justicia racial nacional, transgénero y queer Latinx LGBTQ. Nuestra misión es lograr la liberación colectiva de las comunidades trans y queer de Latinx y nuestras familias participando en la organización, defensa y educación de base. Familia: TQLM fue fundada en 2014 por miembros de la comunidad LGBTQ Latinx de todo el país, incluidos inmigrantes indocumentados trans y queer. Desde su inicio, la organización ha priorizado las experiencias de inmigrantes trans y queer indocumentados de Latinx fuera y dentro de la detención con el fin de elevar las voces de esta comunidad a nivel nacional.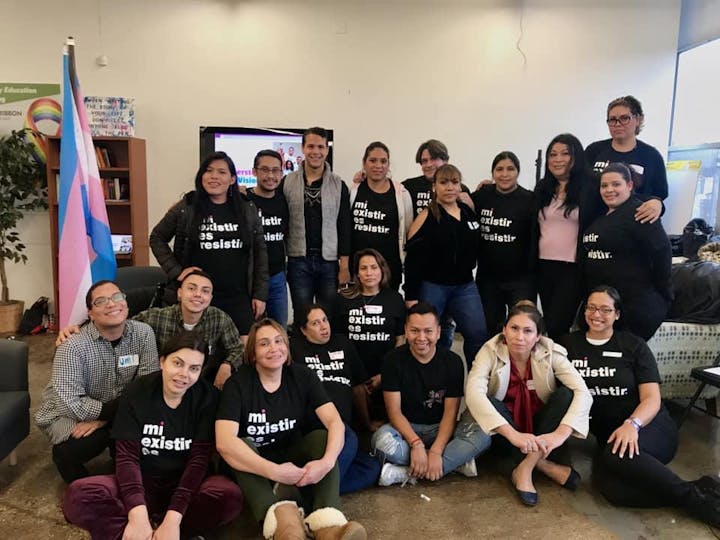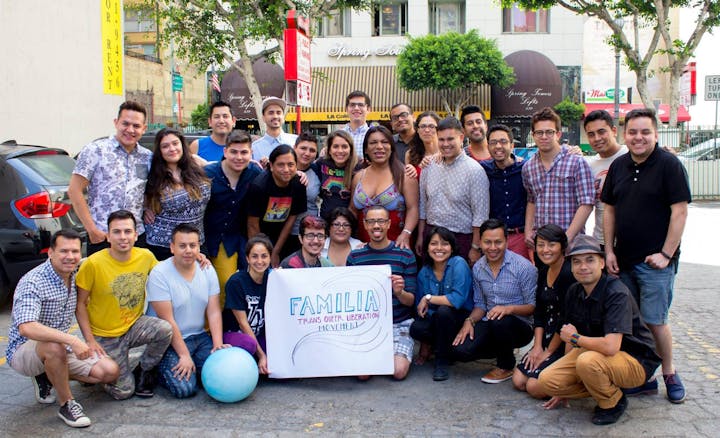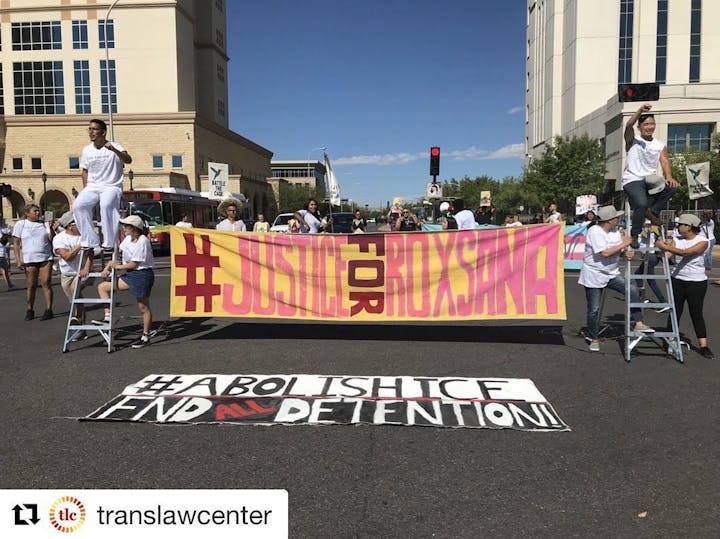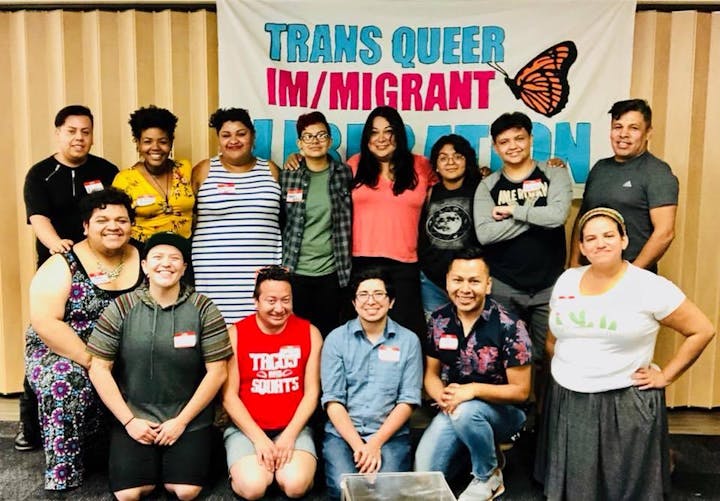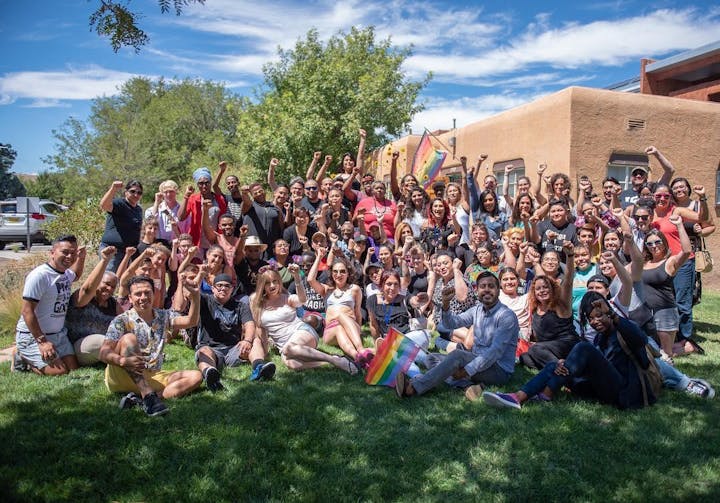 Venue Information:
Manny's
3092 16th St
San Francsico, CA, 94113