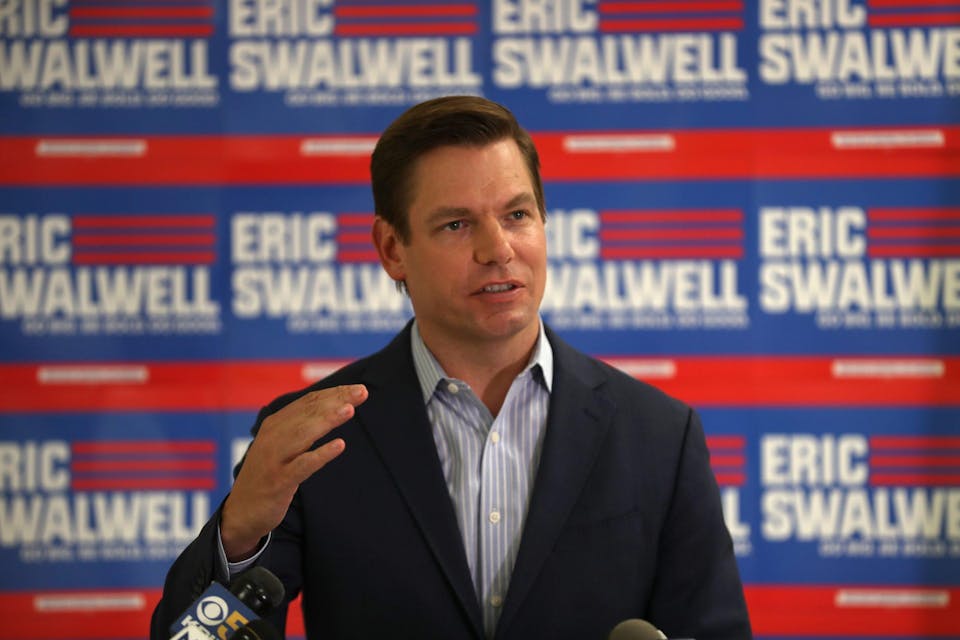 Congress's Response to the Coronavirus w/ Congressman Eric Swalwell
$0.00 - $10.00
Sales Ended
Join us for Manny's Super Civic Cyber Conversations with Congressman Eric Swalwell on Congress's Response to the Coronavirus
**Note: This conversation will be hosted digitally, not in the real live world.**
Click HERE to tune in to the conversation.
The Corona Virus has been spreading across the U.S. and stopping entire cities residents from leaving their homes.
How is congress addressing the problems of test kits, the unhoused, rent and everything in between?
Join us for a virtual conversation with Congressman Eric Swalwell where we talk about what Congress has done and will continuing doing during this pandemic.
More about Eric Swalwell:
Eric Swalwell in 2012 was elected to represent California's Fifteenth Congressional District, which includes a large part of the East Bay. Now in his fourth term, he's working hard to bring new energy, ideas, and a problem-solving spirit to Congress, with a focus on advancing policies that support equality, opportunity, and security.
Congressman Swalwell serves on the House Permanent Select Committee on Intelligence, and believes protecting Americans is Congress' most solemn duty. He chairs the Intelligence Modernization and Readiness Subcommittee, which oversees overall management of the Intelligence Community: the policies and programs focused on making sure that all 17 U.S. intelligence agencies have the workforce, infrastructure and services they need to succeed. This involves fostering greater collaboration and better use of resources across the entire Intelligence Community in personnel management, security clearance reform, information technology modernization, and other areas.
He also serves on the House Judiciary Committee, where his experience as a prosecutor and as a son and brother of law enforcement officers informs his perspective on criminal justice reform while he also address issues including voting rights, LGBT equality, comprehensive immigration reform, and protecting a woman's right to make her own health care decisions.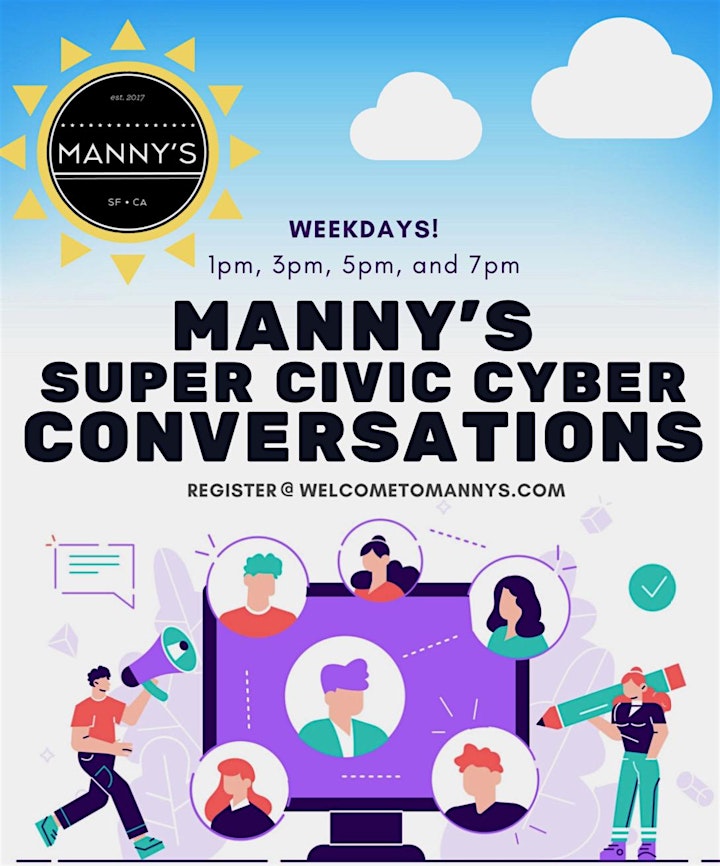 About Manny's Super Civic Cyber Conversation:

San Francisco and the surrounding 5 counties are in the midst of mandated shelter-in-place. All businesses except those deemed essential are closed and many Bay Area residents and scared, nervous, and wondering about the future.

Manny's, a civic gathering and events space located in the heart of San Francisco, is rising to the occasion to create and promote a month's worth of live civic conversations to distribute needed information, give people the hope, and continue to civically engage the public in a time of need.

Abou Manny's:

Manny's was opened on election night 2018 to create a physical place for people to go to become better informed and more involved citizens. Since opening we've hosted 17 of the Presidential candidates, over 550 civic events, talks, and gatherings, over 40 members of Congress including Speaker Nancy Pelosi, and leaders across different social justice movements like Alicia Garza, Jose Antonio Vargas, Michael Brune, Cleve Jones, and Gabby Giffords.

Venue Information:
Manny's
3092 16th Street
San Francisco, CA, 94103