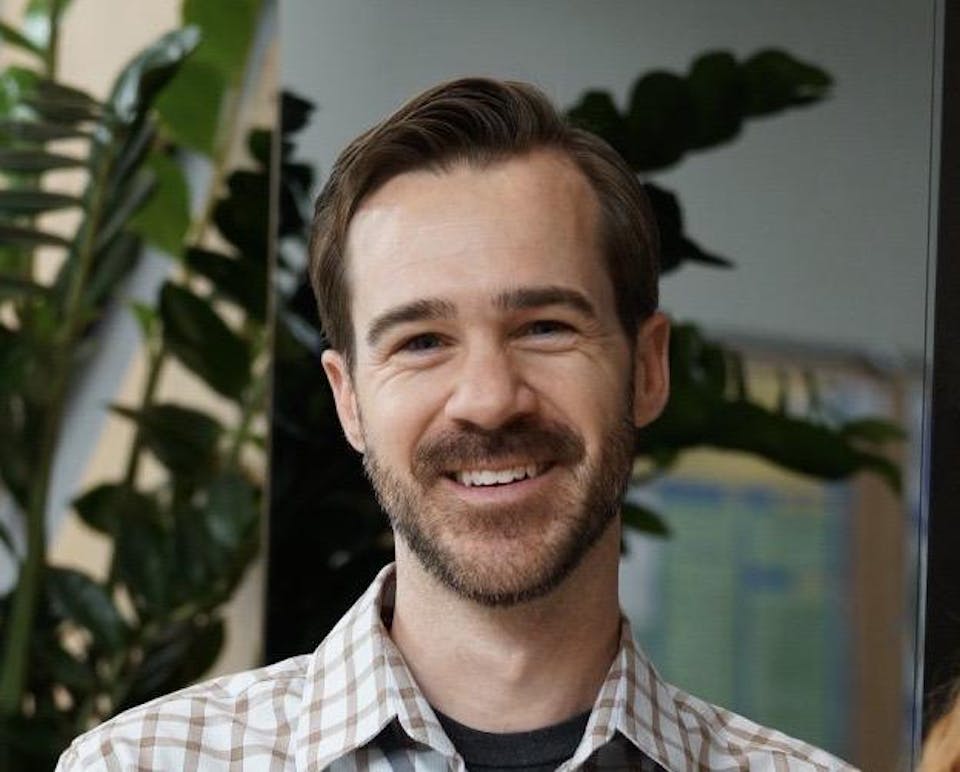 Conversation + Q&A w/ Sr. Biosecurity Fellow @ CZ Biohub Dr. Patrick Ayscue
Join us for Manny's Super Civic Cyber Conversations! #MSCCC
**Note: This conversation will be hosted digitally, not in the real live world.**
Click HERE to tune in to the conversation.
Three words: Biosurveillance. Biosafety. Biosecurity.
What do they all mean? What kind of insight could they provide to our current situation? How does knowledge on these terms prepare us for future outbreaks?
Join us for a cyber conversation with Patrick Asycue.
More about Dr. Patrick Ayscue:
Dr. Ayscue is an applied epidemiologist with over ten years of experience in infectious disease outbreak response, surveillance, and analysis. He has previously worked as an Epidemic Intelligence Service Officer at the U.S. Centers for Disease Control, where he was deployed to Liberia early in the course of the West Africa Ebola virus outbreak in 2014. During detail to the California Department of Public Health, he established the only acute flaccid paralysis surveillance system at the time in the United States, which was pivotal in identifying novel neurologic manifestations in an emergent enterovirus closely related to poliovirus.
As the Director of Government Programs at Metabiota, Inc. he led a team of international scientists building capacity and designing research studies in biosurveillance, biosafety, and biosecurity in Eastern Europe, Sub-Saharan Africa, and Central and Southeast Asia. He now leads biosecurity efforts at the Chan Zuckerberg Biohub, working with product development, research, and outbreak response teams to deploy cutting edge biotechnology safely and efficiently. He holds a DVM from Cornell University where he also completed an NIH-sponsored postdoctoral fellowship in quantitative epidemiology.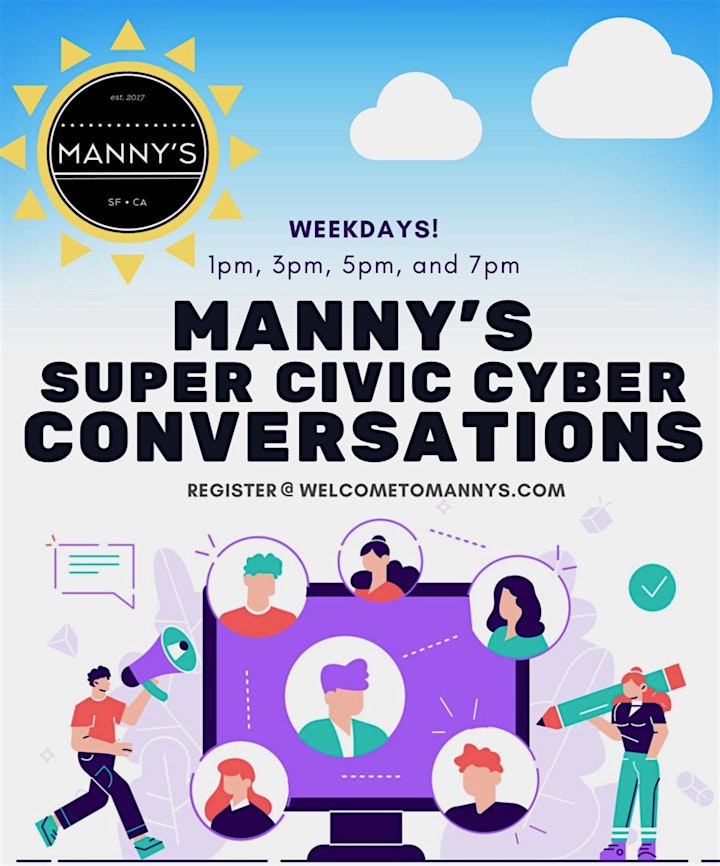 About Manny's Super Civic Cyber Conversations:

San Francisco and the surrounding 5 counties are in the midst of mandated shelter-in-place. All businesses except those deemed essential are closed and many Bay Area residents and scared, nervous, and wondering about the future.

Manny's, a civic gathering and events space located in the heart of San Francisco, is rising to the occasion to create and promote a month's worth of live civic conversations to distribute needed information, give people the hope, and continue to civically engage the public in a time of need.

About Manny's:

Manny's was opened on election night 2018 to create a physical place for people to go to become better informed and more involved citizens. Since opening we've hosted 17 of the Presidential candidates, over 550 civic events, talks, and gatherings, over 40 members of Congress including Speaker Nancy Pelosi, and leaders across different social justice movements like Alicia Garza, Jose Antonio Vargas, Michael Brune, Cleve Jones, and Gabby Giffords.

Venue Information:
Manny's
3092 16th Street
San Francisco, CA, 94103