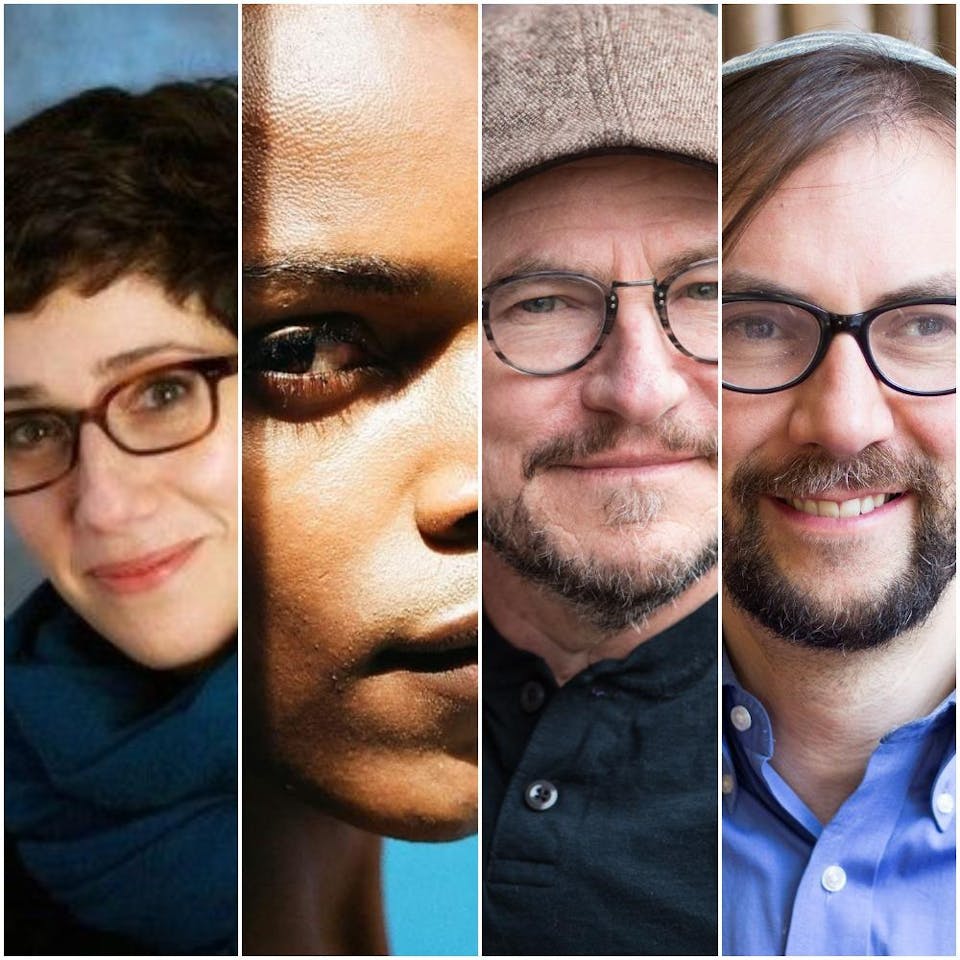 How can we take a discerning look at the conflict, and specifically at Israel's role, while being mindful of anti-Semitic tropes?
There are few international issues that incite stronger emotions and opinions than the Israeli-Palestinian conflict.  It's an issue fraught with identity, history, faith, and geo-politics.
When does valid criticism of Israel go beyond the political, military, or governmental actions of the Jewish State? How can we take a discerning look at the conflict, and specifically at Israel's role, in a constructive manner while being mindful of anti-Semitic tropes?
Three Bay Area folks who are thinking about this very question and how to answer it are coming to Manny's on October 23rd to discuss this very question. 
They are:
Rabbi Noa Kushner:
Rabbi Noa Kushner is the founder of The Kitchen, which she founded in 2011 in response to friends who were looking for an informal, transformative shabbat experience that they couldn't find. After graduating with a degree in Religious Studies at Brown, Kushner was ordained by Hebrew Union College-Jewish Institute of Religion in 1998. She then served as a Hillel Rabbi for both Sarah Lawrence College and Stanford University.
Kushner has been profiled in SF Magazine's Power Issue and the final Newsweek / Daily Beast: Rabbis to Watch list. Her written work appears in many publications including, The Torah: A Women's Commentary, and the Prayers of Awe series. Noa is married to Michael Lezak, the Rabbi at GLIDE. Together they have three daughters: Zella, Bluma and Minna.
Jhos Singer:
Jhos Singer is a post-modern, rogue scholar, gender outlaw, sideways Maggid (Jewish preacher.)  His education began by growing up in the 1960's in Venice, CA. He ended his formal education in 2012  MA in Jewish Studies (Graduate Theological Union Berkeley, CA.)  He serves the Jewish Community Center in San Francisco and, in partnership with his wife, Julie Batz, is the congregational leader of Chochmat HaLev in Berkeley. His work can be found in the anthologies Balancing on the Mechitza: Transgender in Jewish Community  and Torah Queeries and an ELItalk
Professor Ethan Katz:
Ethan Katz is Associate Professor of History and Jewish Studies at the University of California, Berkeley. A specialist of modern Jewish history and the history of France and the Francophone world, Katz's research interests include Jewish-Muslim relations, Jews in colonial societies, Holocaust studies, and the interplay between religious and secular in modern Jewish life. 
His first book, The Burdens of Brotherhood: Jews and Muslims from North Africa to France (Harvard, 2015), received a number of prizes, including a National Jewish Book Award and the J. Russell Major Prize of the American Historical Association. Katz has co-edited three volumes: Secularism in Question: Jews and Judaism in Modern Times (UPenn, 2015), Colonialism and the Jews (Indiana, 2017), and most recently, Judeophobia and Islamophobia in France Before and After Charlie Hebdo and Hyper Cacher (special issue of Jewish History, 2018). Katz has spent extensive time in Israel, living their twice for a year, and has been leading discussions related to the Israeli-Palestinian conflict for almost twenty years.
Venue Information:
Manny's
3092 16th Street
San Francisco, CA, 94103