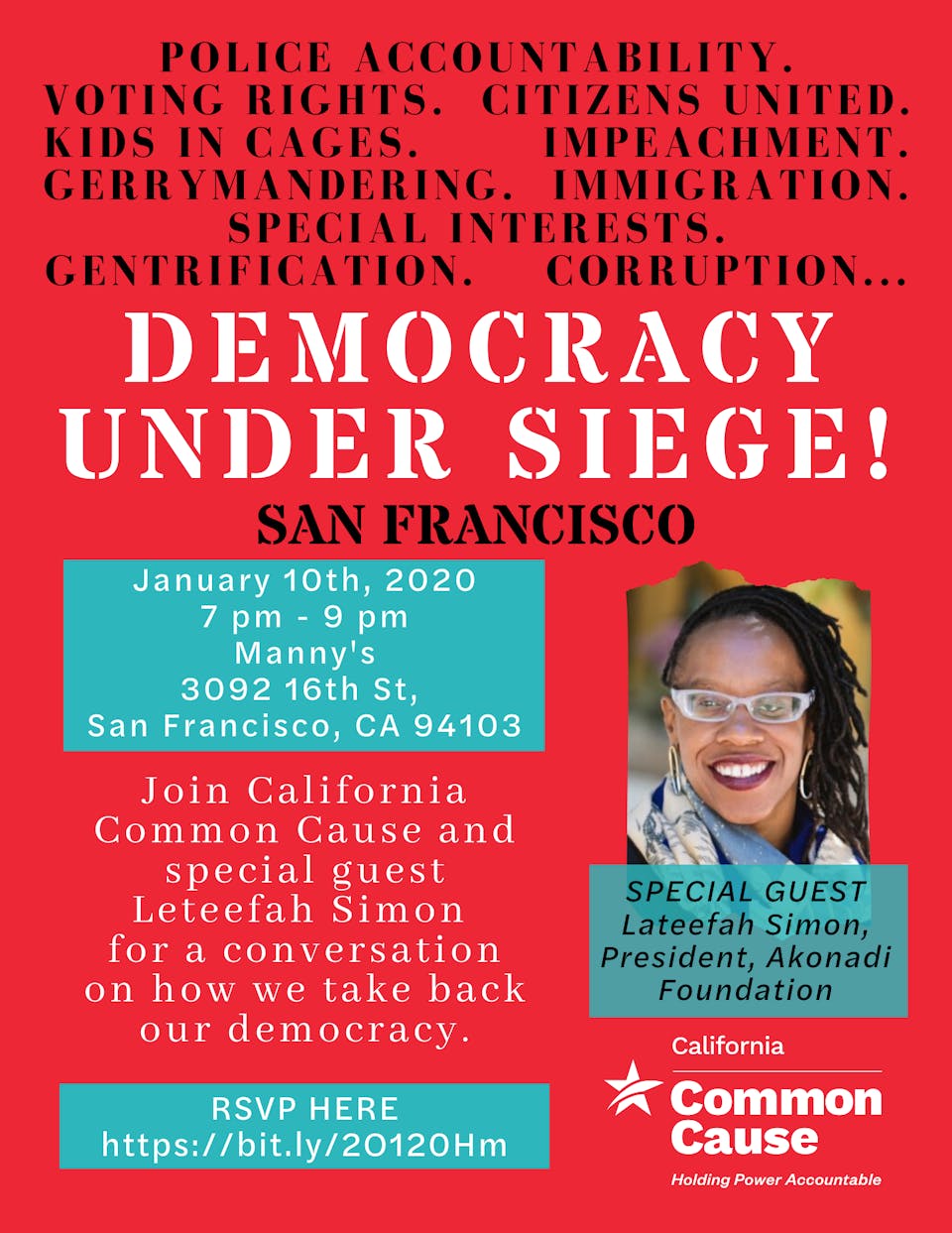 Join California Common Cause and special guest Leteefah Simon for a conversation on how we take back our democracy.
Democracy is under attack. Join us at Manny's for a conversation on how to take back democracy with California Common Cause, a nonpartisan, grassroots organization dedicated to restoring the core values of American democracy, reinventing an open, honest, and responsive government that works for the public interest, and empowering ordinary people to make their voices heard.
California Common Cause works to empower everyday Californians at the local, state, and national level.
With the help of dedicated members and volunteers, CA Common Cause is leading campaigns to get money out of politics, reduce barriers to voting, hold lawmakers accountable, simplify and modernize the state's voting systems and improve the integrity of our media and democracy.
Learn more about current campaigns and help us bring power back to the people.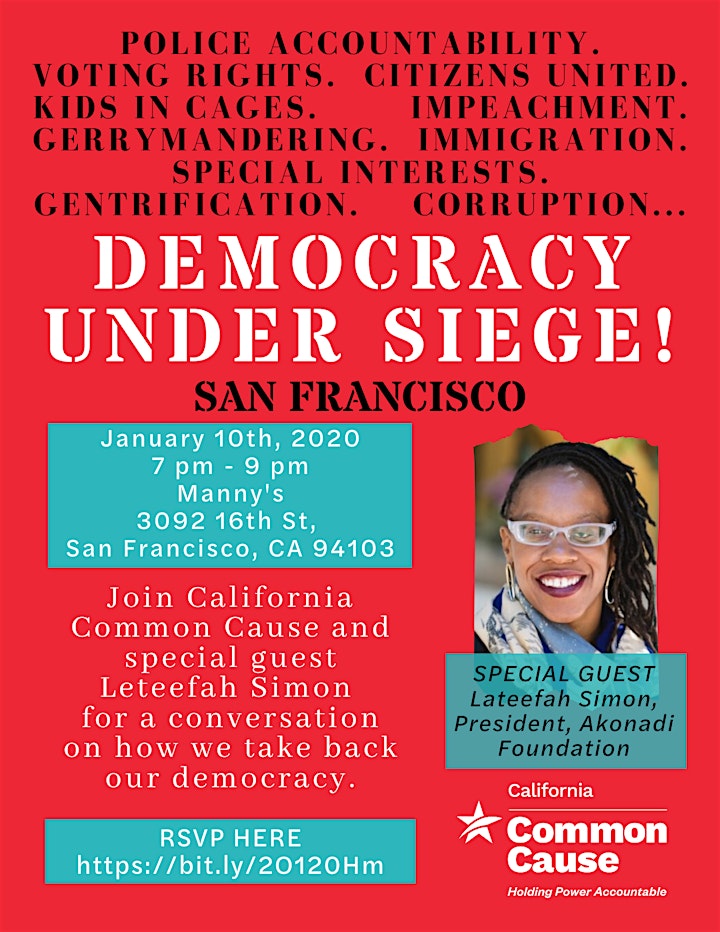 Venue Information:
Manny's
3092 16th Street
San Francisco, CA, 94103