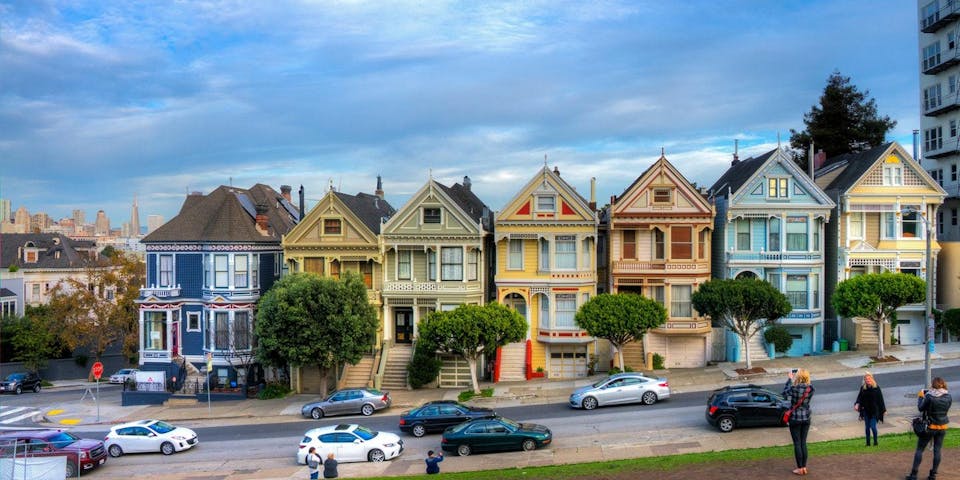 Discussing the remodel of the pink Painted Lady w/ owner Leah Culver
Join us for Manny's Super Civic Cyber Conversations with owner of the pink painted lady Leah Culver on discussing the remodel of her home.
**Note: This conversation will be hosted digitally, not in the real live world.**
Click HERE to tune in to the conversation.
San Francisco is know for its Victoria and Edwardian architecture but none are as recognizable as The Painted Ladies near Alamo Square.
Have you ever wondered what it took to remodel and maintain a painted lady?
Join us for a virtual conversation with Leah Culver on talking about the ups and downs of remodeling a historical landmark.
More about Leah Culver:
Computer programmer. Startup founder.
Leah Culver is the Cofounder and CTO of Breaker, a popular social podcast listening and discovery app. Prior to Breaker, Leah founded Pownce, an early social media app acquired by Six Apart, and Convore, a group chat app. She is a co-creator of both the OAuth and oEmbed API specifications and has over a decade of experience building startups and contributing to open source software.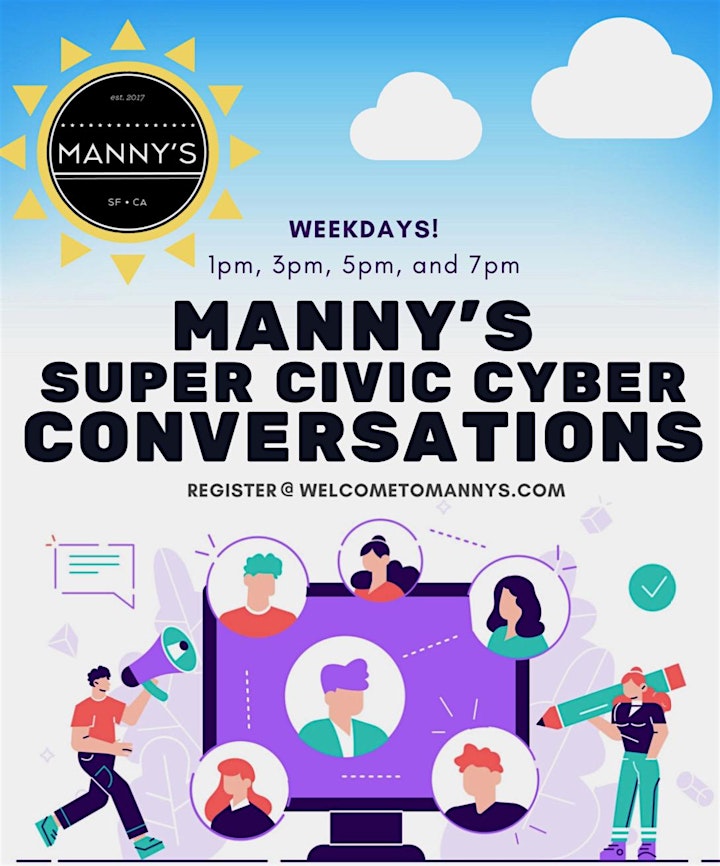 About Manny's Super Civic Cyber Conversations:

San Francisco and the surrounding 5 counties are in the midst of mandated shelter-in-place. All businesses except those deemed essential are closed and many Bay Area residents and scared, nervous, and wondering about the future.

Manny's, a civic gathering and events space located in the heart of San Francisco, is rising to the occasion to create and promote a month's worth of live civic conversations to distribute needed information, give people the hope, and continue to civically engage the public in a time of need.

About Manny's:

Manny's was opened on election night 2018 to create a physical place for people to go to become better informed and more involved citizens. Since opening we've hosted 17 of the Presidential candidates, over 550 civic events, talks, and gatherings, over 40 members of Congress including Speaker Nancy Pelosi, and leaders across different social justice movements like Alicia Garza, Jose Antonio Vargas, Michael Brune, Cleve Jones, and Gabby Giffords.

Venue Information:
Manny's
3092 16th Street
San Francisco, CA, 94103