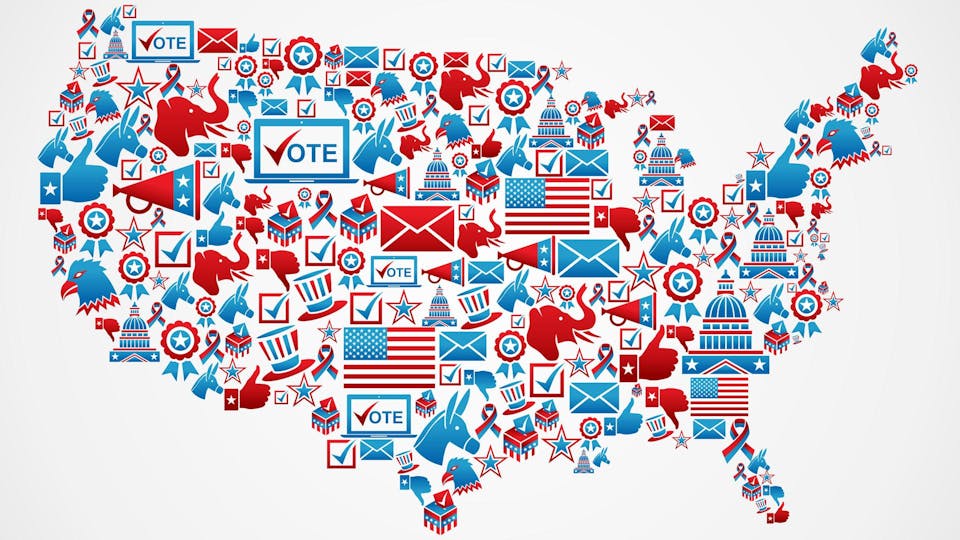 Elevating Climate Candidates: A Big Lever on Climate Action w/ Eliza Nemser
Join us for Manny's Super Civic Cyber Conversations with Eliza Nemser on elevating climate candidates!
**Note: This conversation will be hosted digitally, not in the real live world.**
Click HERE to tune in to the conversation.
How can we elevate climate candidates?
Join us for a virtual conversation with Eliza Nemser on elevating climate candidates when they are needed the most.
More about Eliza Nemser:
Geoscientist; Pro-Environment Organizer, Advocate, and Advisor
Eliza Nemser is an earth scientist, environmental advocate, and organizer with over 15 years of technical, research, and consulting experience. Motivated by a desire to elevate scientific proficiency within the political arena, Eliza transitioned from a corporate career in environmental consulting as an induced seismicity expert to the realm of environmental politics. As a consultant with the NRDC Action Fund, Eliza works to promote science-based, health-protective environmental policies; organize advocacy events; and advance public health-centered environmental messaging tactics for political candidates. Eliza is also a GiveGreen Ambassador, working strategically to support pro-environment candidates and accelerate progress on the climate crisis. A native New Yorker, Eliza has a PhD and MS in Earth and Space Sciences from the University of Washington, Seattle; a BA from Williams College; and completed a Postdoctoral Fellowship at Instituto Superior Técnico in Lisbon, Portugal.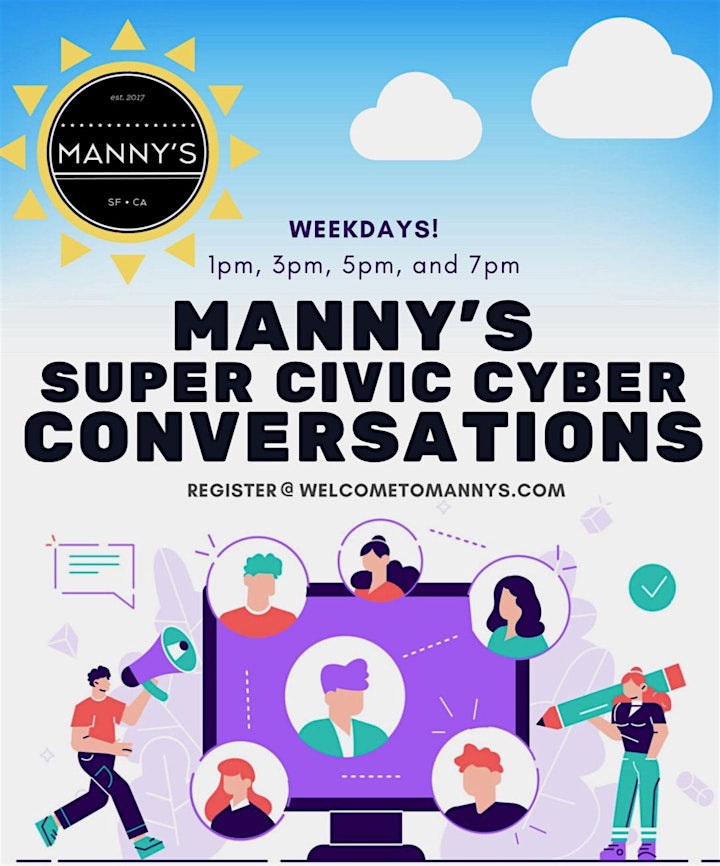 About Manny's Super Civic Cyber Conversation:

San Francisco and the surrounding 5 counties are in the midst of mandated shelter-in-place. All businesses except those deemed essential are closed and many Bay Area residents and scared, nervous, and wondering about the future.

Manny's, a civic gathering and events space located in the heart of San Francisco, is rising to the occasion to create and promote a month's worth of live civic conversations to distribute needed information, give people the hope, and continue to civically engage the public in a time of need.

Abou Manny's:

Manny's was opened on election night 2018 to create a physical place for people to go to become better informed and more involved citizens. Since opening we've hosted 17 of the Presidential candidates, over 550 civic events, talks, and gatherings, over 40 members of Congress including Speaker Nancy Pelosi, and leaders across different social justice movements like Alicia Garza, Jose Antonio Vargas, Michael Brune, Cleve Jones, and Gabby Giffords.

Venue Information:
Manny's
3092 16th Street
San Francisco, CA, 94103