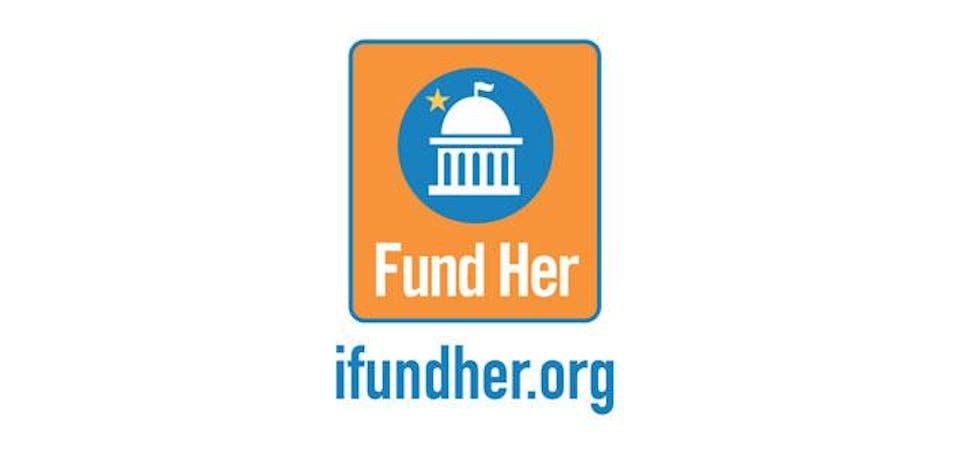 oin us as we help elect progressive women who will fight for gun safety, climate responsibility, and a woman's right to choose.
Join us as we kick off the 2020 election cycle!
We invite you to a reception at Manny's in San Francisco in support of Fund Her, the political action committee dedicated to funding progressive women in the most strategic state races.
Featured speakers include
Betty Yee, California State Controller
Lucina Di Meco, Global Fellow at the Wilson Center and Senior Director at Room to Read
Sunday, November 3rd: 5:30 - 7:30pm
Note: If you would prefer to give a check on the day of the event, please email events@fundher.org to RSVP.
Questions? Be in touch: info@fundher.org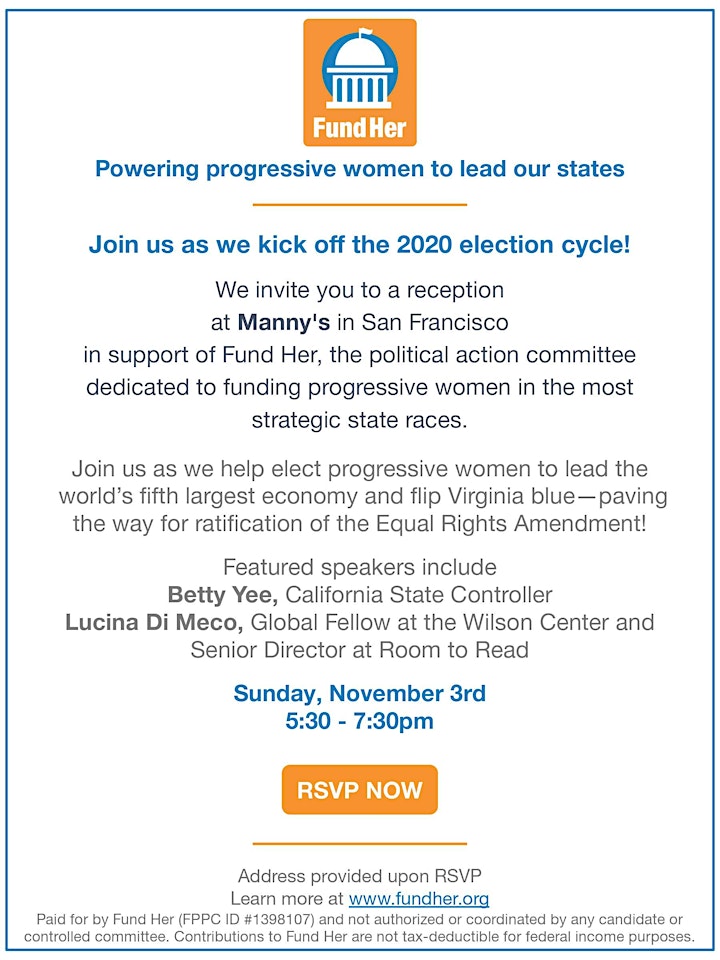 Venue Information:
Manny's
3092 16th Street
San Francisco, CA, 94103