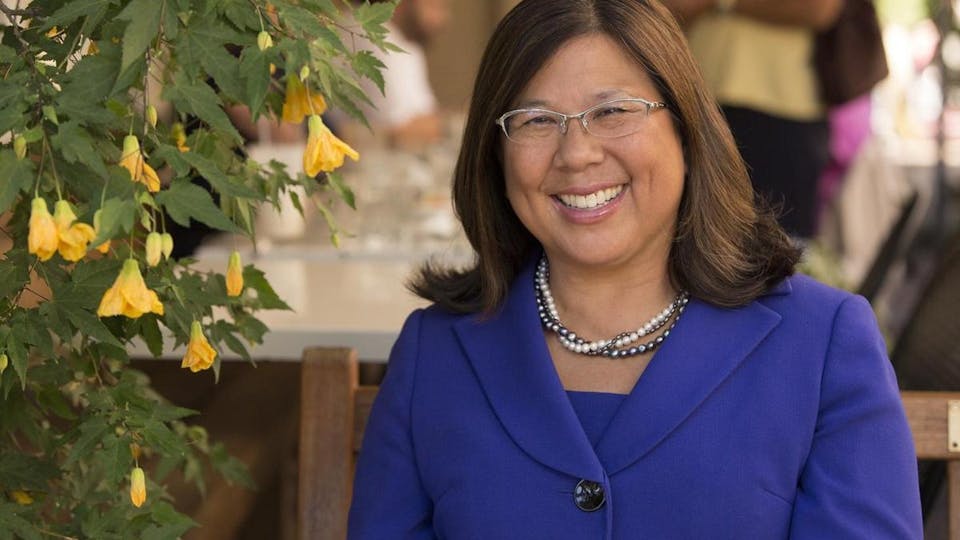 How California's Finances will be Affected by the Crisis w/ Betty Yee
Join us for Manny's Super Civic Cyber Conversations with Betty Yee on how California's finances will be affected by the crisis.
**Note: This conversation will be hosted digitally, not in the real live world.**
Click HERE to tune in to the conversation.
Coronavirus effects will be felt even after it's gone. How far will these effects go on our states economy?
Small businesses are getting ready to shut down their doors for good. How will this ultimatley effect the economy statewide?
Join us for a virtual conversation with State Controller Betty Yee on the changes our states finances will have during and after these trying times.
More about Betty Yee:
State Controller Betty T. Yee was elected in November 2014, following two terms of service on the California Board of Equalization. As Controller, she continues to serve the Board as its fifth voting member. Reelected for a second term as Controller in 2018, Ms. Yee is only the tenth woman in California history to be elected to statewide office.
As the state's chief fiscal officer, Ms. Yee chairs the Franchise Tax Board and serves as a member of the California Public Employees' Retirement System (CalPERS) and the California State Teachers' Retirement System (CalSTRS) Boards. These two boards have a combined portfolio of more than $620 billion. Ms. Yee also serves on the Ceres Board of Directors, a nonprofit organization working to mobilize many of the world's largest investors to advance global sustainability and take stronger action on climate change.
Ms. Yee serves on dozens of boards and commissions with authority ranging from land management to crime victim compensation. As a member of the State Lands Commission (and chairperson in even-numbered years), she helps provide stewardship of public-trust lands, waterways, industrial wharves, marine terminals, pipelines, and resources through economic development, protection, preservation, and restoration consistent with the state's environmental needs. Through other financing authorities, Ms. Yee is dedicated to creating incentives to increase the number of affordable housing units, spur economic development, support pollution-control innovations, and strengthen health and educational facilities.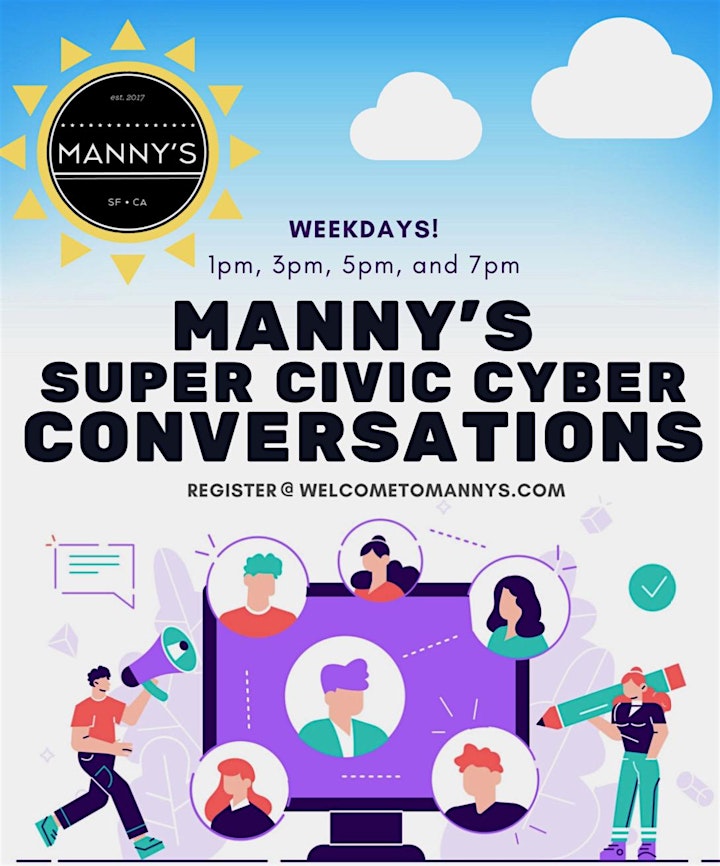 About Manny's Super Civic Cyber Conversations:

San Francisco and the surrounding 5 counties are in the midst of mandated shelter-in-place. All businesses except those deemed essential are closed and many Bay Area residents and scared, nervous, and wondering about the future.

Manny's, a civic gathering and events space located in the heart of San Francisco, is rising to the occasion to create and promote a month's worth of live civic conversations to distribute needed information, give people the hope, and continue to civically engage the public in a time of need.

About Manny's:

Manny's was opened on election night 2018 to create a physical place for people to go to become better informed and more involved citizens. Since opening we've hosted 17 of the Presidential candidates, over 550 civic events, talks, and gatherings, over 40 members of Congress including Speaker Nancy Pelosi, and leaders across different social justice movements like Alicia Garza, Jose Antonio Vargas, Michael Brune, Cleve Jones, and Gabby Giffords.

Venue Information:
Manny's
3092 16th Street
San Francisco, CA, 94103