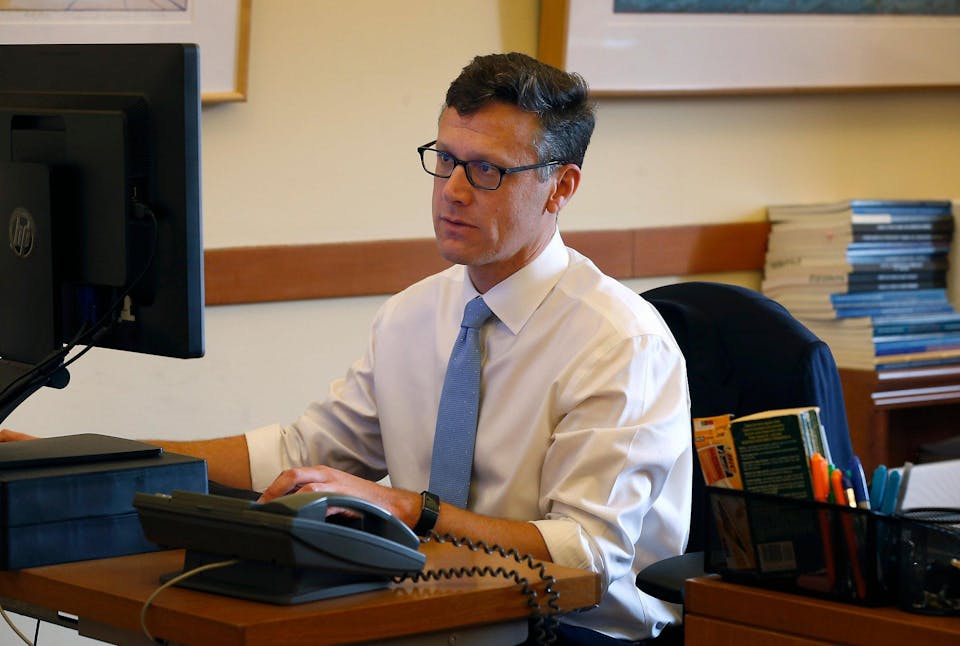 Join us for Manny's Super Civic Cyber Conversations with City Controller Ben Rosenfield on how COVID-19 will affect city finances.
**Note: This conversation will be hosted digitally, not in the real live world.**
Click HERE to tune into conversation.
Mayor London Breed announced a $12.26 billion city budget for 2020. How will COVID-19 affect where the city resources go?
Join us for a virtual conversation with San Francisco City Controller Ben Rosenfield on how this pandemic will influence the city's spending.
More about Ben Rosenfield:
Ben Rosenfield serves as the City Controller. Mr. Rosenfield was initially appointed to a 10-year term as Controller by Mayor Gavin Newsom in Spring 2008 and re-appointed to a second term by Mayor Mark Farrell in Spring 2018. Each appointment was confirmed by the Board of Supervisors, as required by the Charter. Mr. Rosenfield succeeded Edward Harrington as the Controller, following Mr. Harrington's appointment to the position of General Manager of the San Francisco Public Utilities Commission in 2008.
During his time as Controller, Mr. Rosenfield has worked with policymakers on a number of initiatives to improve management of the City's finances. He has supported the development of voter-approved ballot measures to revise the City's financial planning processes, shift the City to a two-year budget, and better manage retiree pension and healthcare costs. He supervised the development of complex financings required to expand the City's Moscone Convention Center, complete construction of the Transbay Transit Center, and restructure the Asian Art Museum's strained debt portfolio. During his term, the Controller's Office has replaced the City's legacy payroll & benefits systems and is underway with the replacement and modernization of the City's financial and procurement systems. He has participated in the preparation and review of the last twenty City operating budgets during his career with the City.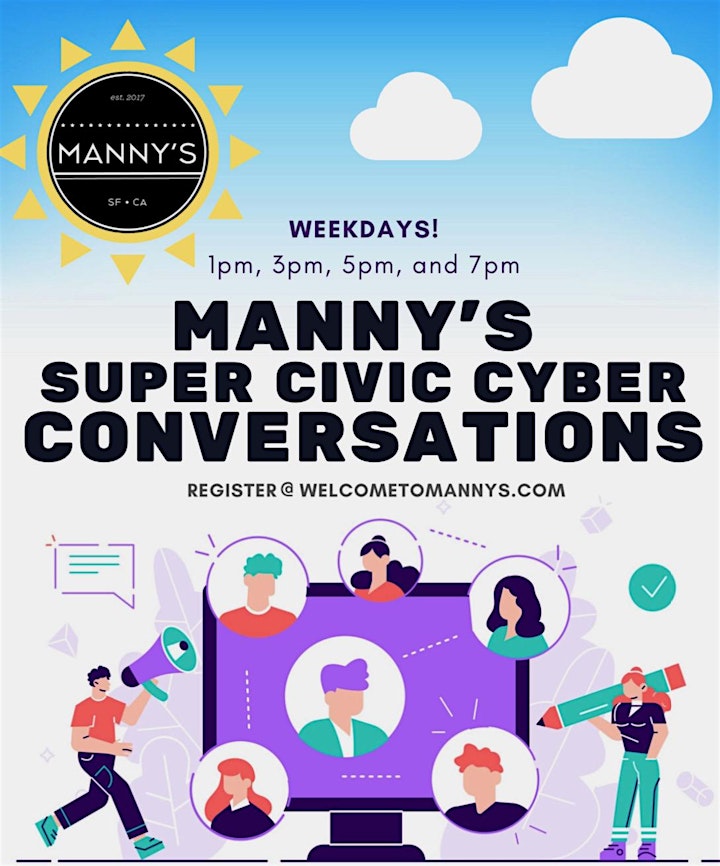 About Manny's Super Civic Cyber Conversations:

San Francisco and the surrounding 5 counties are in the midst of mandated shelter-in-place. All businesses except those deemed essential are closed and many Bay Area residents and scared, nervous, and wondering about the future.

Manny's, a civic gathering and events space located in the heart of San Francisco, is rising to the occasion to create and promote a month's worth of live civic conversations to distribute needed information, give people the hope, and continue to civically engage the public in a time of need.

About Manny's:

Manny's was opened on election night 2018 to create a physical place for people to go to become better informed and more involved citizens. Since opening we've hosted 17 of the Presidential candidates, over 550 civic events, talks, and gatherings, over 40 members of Congress including Speaker Nancy Pelosi, and leaders across different social justice movements like Alicia Garza, Jose Antonio Vargas, Michael Brune, Cleve Jones, and Gabby Giffords.

Venue Information:
Manny's
3092 16th Street
San Francisco, CA, 94103