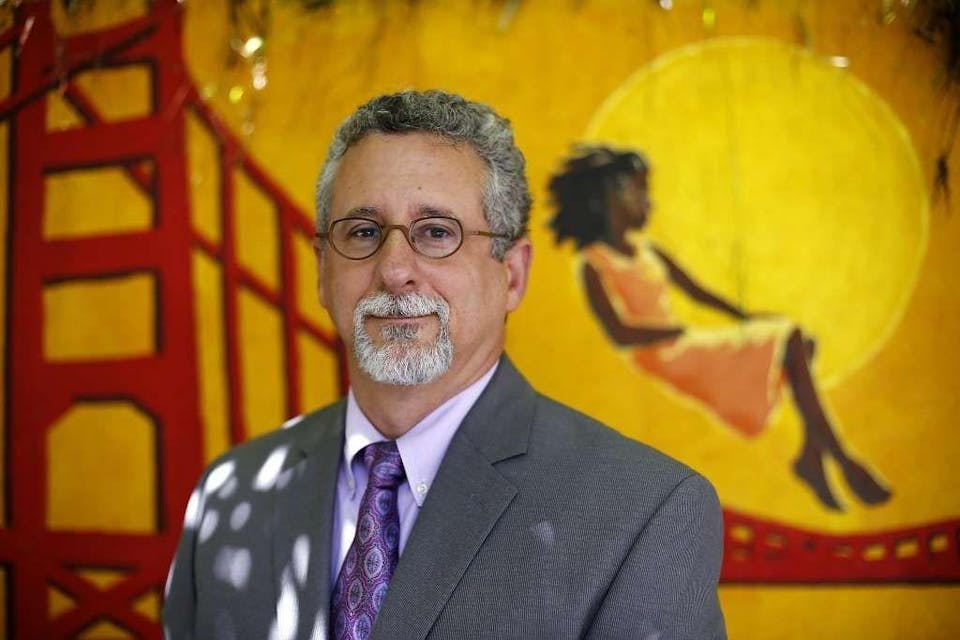 How the City is Addressing Homelessness During COVID-19 w/ Jeff Kositsky
Join us for Manny's Super Civic Cyber Conversations with Director of the San Francisco Department of Homelessness Jeff Kositsky
**Note: This conversation will be hosted digitally, not in the real live world.**
Click HERE to tune in to the conversation.
San Francisco has struggled with housing many of its residents but now it is even more crucial to help the unhoused.
How is the city of San Francisco addressing homelessness during a pandemic? How are we making sure the unhoused are protected.
Join us for a virtual conversation with Jeff Kositsky on what the city is doing.
More about Jeff Kositsky:
Jeff Kositsky is a recognized leader in innovative solutions to homelessness and poverty in the United States and internationally. From 2001 to 2010, he was executive director of Community Housing Partnership (CHP), a nonprofit affordable housing developer in San Francisco; under Jeff's leadership CHP achieved a 98% success rate permanently housing formerly homeless individuals. Jeff then spent three years working on issues of housing and infrastructure development in Latin America. From 2013, he served as the executive director of Hamilton Families. During his tenure, the organization expanded its rapid re‐housing program and developed an innovative partnership with the San Francisco Unified School District to prevent and end homelessness among students and their families; this work resulted in a 23% reduction in student homelessness.
In 2016, San Francisco Mayor Edwin M. Lee appointed Jeff to serve as the first director of the newly established Department of Homelessness and Supportive Housing (HSH). HSH consolidated existing homeless services and housing previously administered by multiple city agencies. HSH has a budget of $260 million and staff of 120. Jeff has served on several nonprofit boards, including San Francisco's Coalition on Homelessness and was a member of the Treasure Island Development Authority Board of Directors. He currently sits on the Leadership Council of the National Alliance to End Homelessness.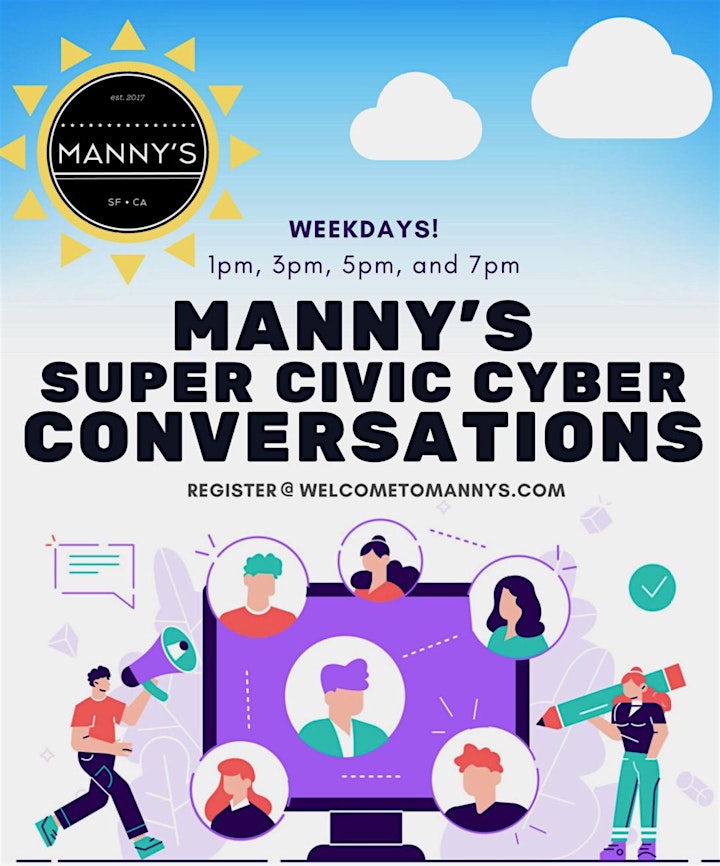 About Manny's Super Civic Cyber Conversation:

San Francisco and the surrounding 5 counties are in the midst of mandated shelter-in-place. All businesses except those deemed essential are closed and many Bay Area residents and scared, nervous, and wondering about the future.

Manny's, a civic gathering and events space located in the heart of San Francisco, is rising to the occasion to create and promote a month's worth of live civic conversations to distribute needed information, give people the hope, and continue to civically engage the public in a time of need.

Abou Manny's:

Manny's was opened on election night 2018 to create a physical place for people to go to become better informed and more involved citizens. Since opening we've hosted 17 of the Presidential candidates, over 550 civic events, talks, and gatherings, over 40 members of Congress including Speaker Nancy Pelosi, and leaders across different social justice movements like Alicia Garza, Jose Antonio Vargas, Michael Brune, Cleve Jones, and Gabby Giffords.

Venue Information:
Manny's
3092 16th Street

San Francisco, CA, 94103