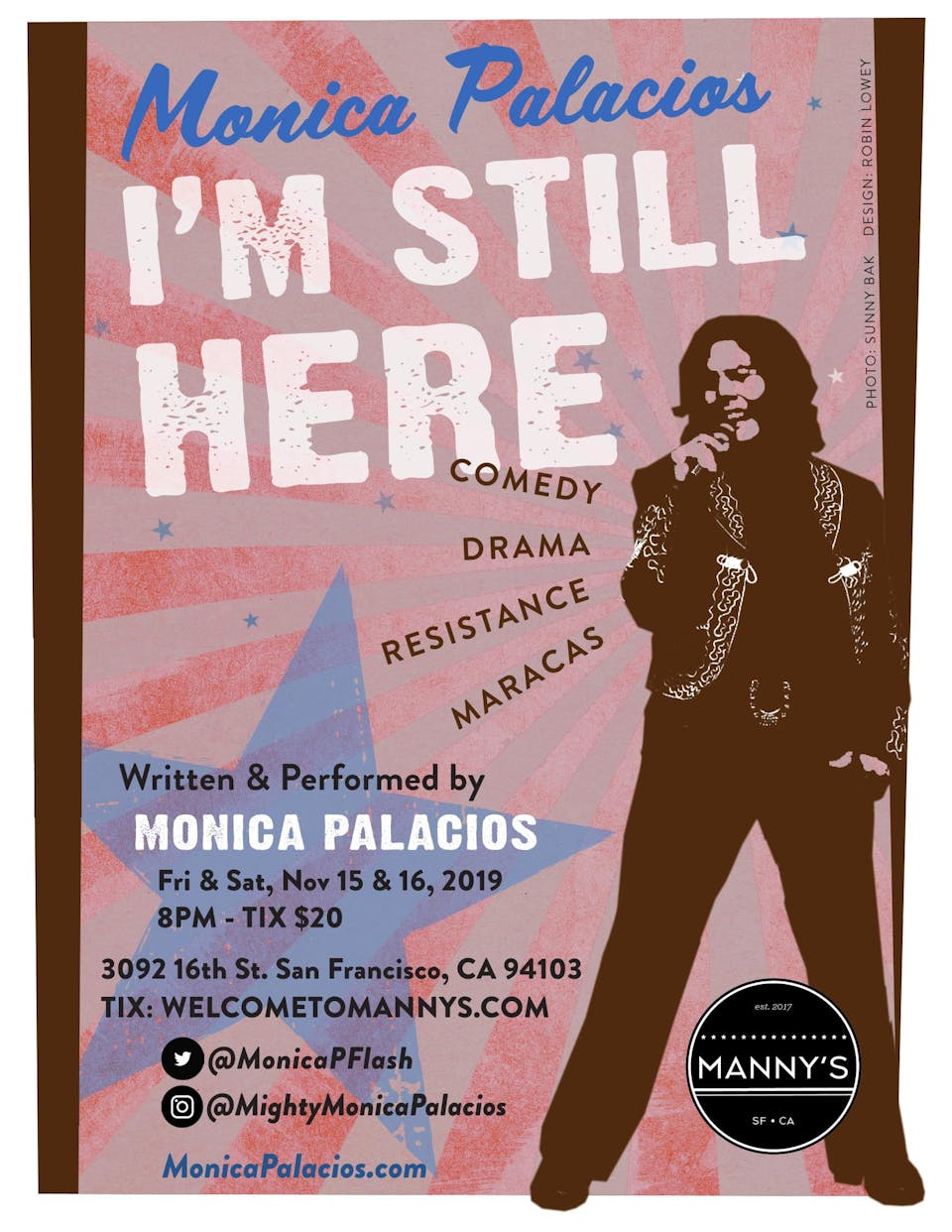 Written and performed by Monica Palacios, I'M STILL HERE, makes a stop at Manny's! Don't miss out!
Renowned Chicana lesbian writer/performer Monica Palacios returns to the city by the bay, the birthplace of her queer comedy career with her new solo show: I'm Still Here. Comedy. Drama. Resistance. Maracas!
Monica Palacios is the creator of solo shows, plays, screenplays, short stories, stand-up comedy, poems, featuring the Latinx LGBTQ experience. Monica is the Lucille Geier Lakes Writer-in-Residence at Smith College 2019. She is featured in the new queer documentary STAND UP, STAND OUT: The Making Of A Comedy Movement, by David Pavlosky about the first gay comedy club in the nation 1980s San Francisco. Palacios has received numerous awards for her positive contributions to the Latinx LGBTQ population, most recently from the City of Los Angeles as a Latinx LGBTQ Trailblazer.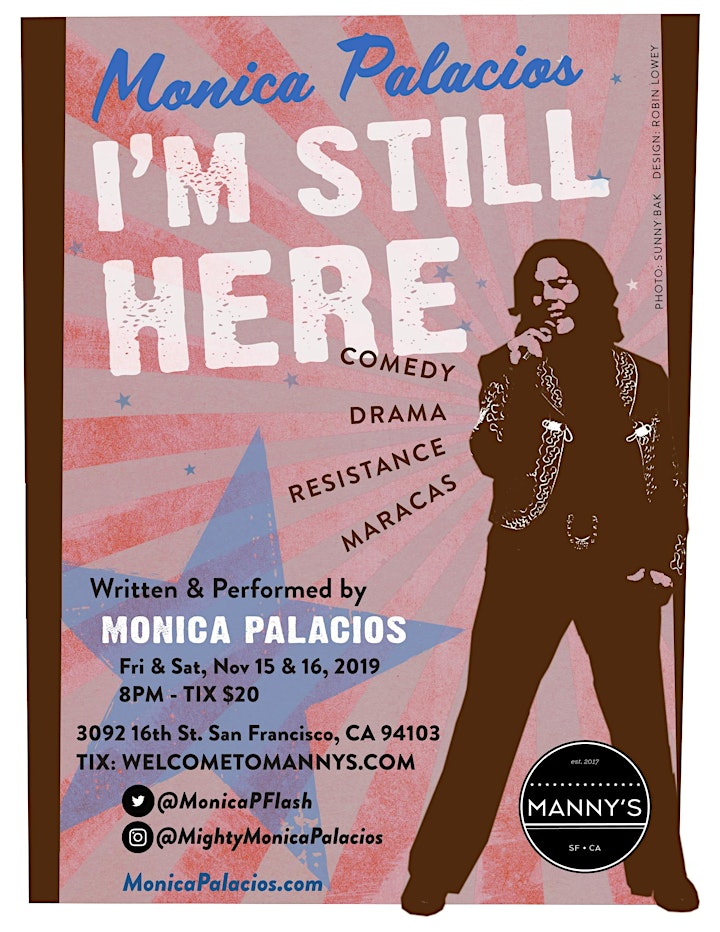 Venue Information:
Manny's
3092 16th Street
San Francisco, CA, 94103