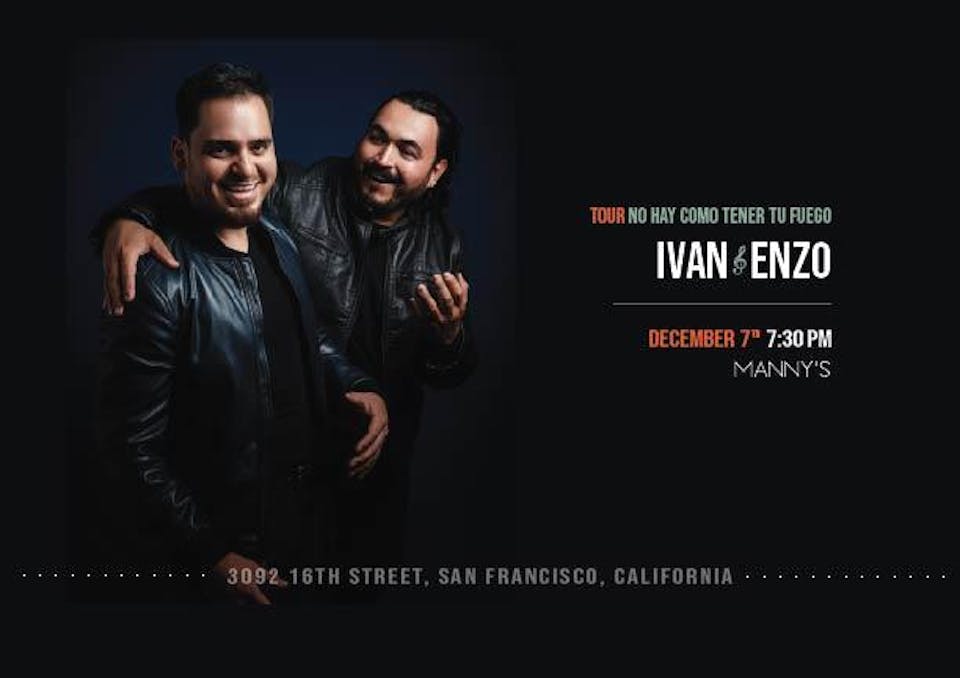 LIVE: Ivan & Enzo are touring new material "Hoy Me Haces Falta" at Manny's.
Ivan & Enzo is a duet formed by two talented musicians, multi-instrumentalist composers and singer-songwriters, who by using their different musical talents, manage to combine different musical sounds and expressions as a result they develop a contemporary harmonic sound of great quality.
The two are from artistic families growing up in environments full of music, dance, and art. Over the years they have built legacies as singer-songwriters each in different parts of the world, with a common dream to share their music beyond borders.
They have decided to work together in a collaborative production to fulfill their dream and reach new audiences all over the world.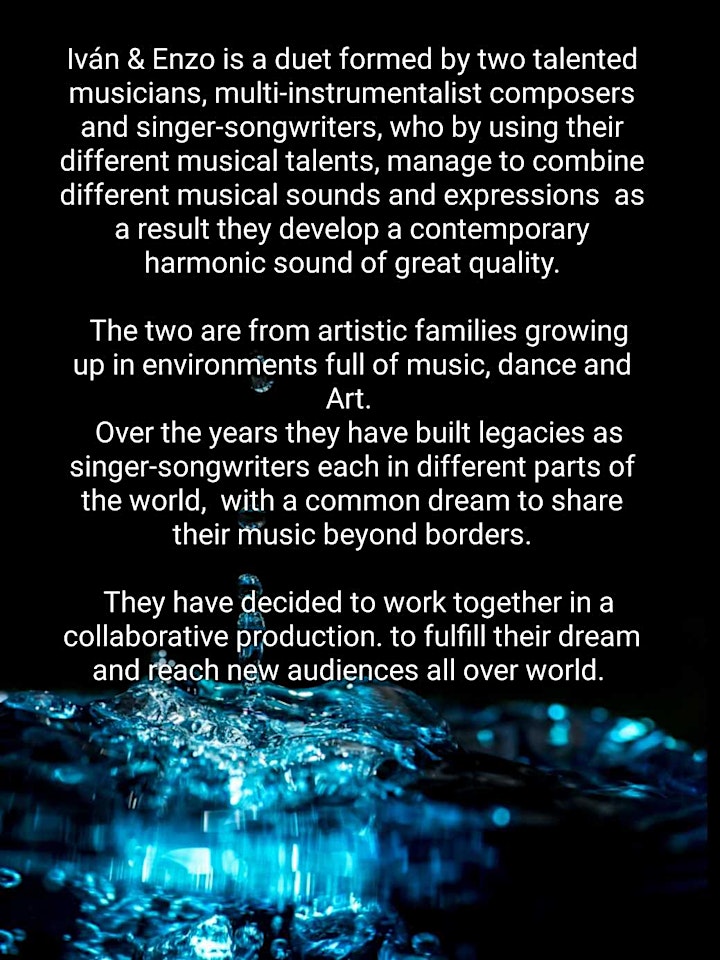 Venue Information:
Manny's
3092 16th Street
San Francisco, CA, 94103