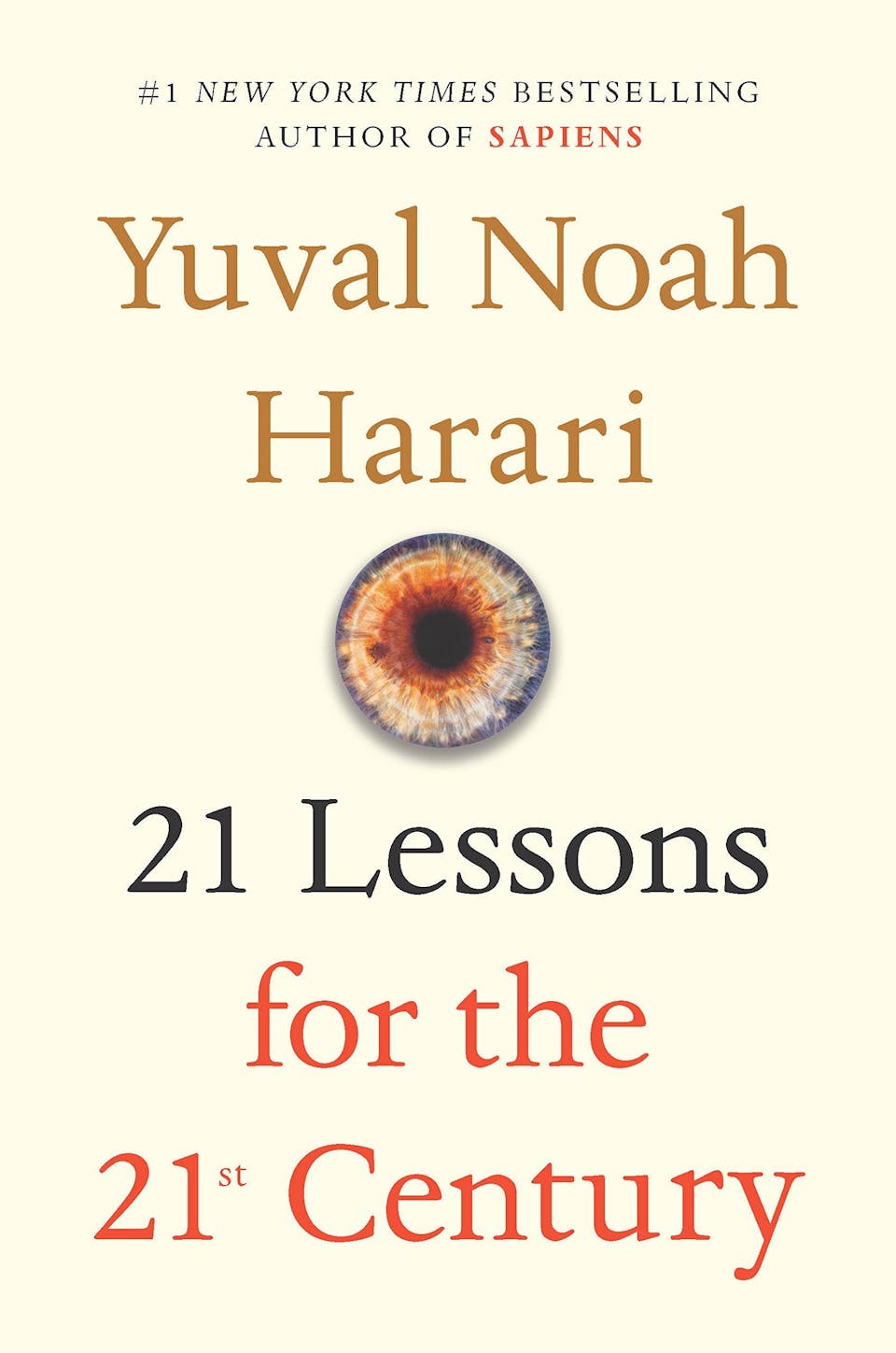 Manny's Book Club: 21 Lessons for the 21st Century by Yuval Noah Harari
It's 2020 and we are starting the year with the introduction of the Manny's Book Club!
Welcome to the Manny's Book Club!
Reading together can be a powerful experience in communal learning, knowledge sharing, discussion, and getting off your phone.
Remember reading real books? It's a still a thing and you can do it! We can all do it together.
Lucky you that Manny's has, in partnership with Booksmith, a bookshop and is starting a Manny's book club to gather out community together to read and discuss in a comfortable casual setting.
Here's how it will work:
1) Our first book that we will read communally is 21 Lessons for the 21st Century by Yuval Noah Harari.
2) Every month you will read 3 chapters (about 70 pages) which works out to about 2.5 pages a day. You got this!
3) We will meet on the last Sunday of every month (starting January 26th from 2-4 PM) to eat brunch and discuss the three chapters you will have read that month.
4) We'll split up into smaller groups so that you can go deep with others and make some new friends. There will be prompts to help guide the discussion.
5) We hope that you will purchase your copy of the book at Manny's bookshop and we will be sending a special discount code for the book to anyone who signs up for the bookclub. Justin, our bookseller, will be managing the bookselling. His email is justin@welcometomannys.com
6) We're asking for a $10 fee per discussion to help us cover costs. If that is a hardship just let us know.
Surprise: Those who finish the book with us may be getting a congratulatory Skype session with the author himself! Details forthcoming.
About the Book:
NAMED ONE OF THE BEST BOOKS OF THE YEAR BY FINANCIAL TIMES AND PAMELA PAUL, KQED
How do computers and robots change the meaning of being human? How do we deal with the epidemic of fake news? Are nations and religions still relevant? What should we teach our children?
Yuval Noah Harari's 21 Lessons for the 21st Century is a probing and visionary investigation into today's most urgent issues as we move into the uncharted territory of the future. As technology advances faster than our understanding of it, hacking becomes a tactic of war, and the world feels more polarized than ever, Harari addresses the challenge of navigating life in the face of constant and disorienting change and raises the important questions we need to ask ourselves in order to survive.
In twenty-one accessible chapters that are both provocative and profound, Harari builds on the ideas explored in his previous books, untangling political, technological, social, and existential issues and offering advice on how to prepare for a very different future from the world we now live in: How can we retain freedom of choice when Big Data is watching us? What will the future workforce look like, and how should we ready ourselves for it? How should we deal with the threat of terrorism? Why is liberal democracy in crisis?
Harari's unique ability to make sense of where we have come from and where we are going has captured the imaginations of millions of readers. Here he invites us to consider values, meaning, and personal engagement in a world full of noise and uncertainty. When we are deluged with irrelevant information, clarity is power. Presenting complex contemporary challenges clearly and accessibly, 21 Lessons for the 21st Century is essential reading.
About the Author:
Prof. Yuval Noah Harari is a historian, philosopher and the bestselling author of Sapiens: A Brief History of Humankind, Homo Deus: A Brief History of Tomorrow, and 21 Lessons for the 21st Century.
Born in Haifa, Israel, in 1976, Harari received his PhD from the University of Oxford in 2002,and is currently a lecturer at the Department of History, the Hebrew University of Jerusalem.
His books have sold 20 Million copies worldwide.
Prof. Harari originally specialized in world history, medieval history and military history.
His current research focuses on macro-historical questions such as: What is the relationship between history and biology? What is the essential difference between Homo sapiens and other animals? Is there justice in history? Does history have a direction? Did people become happier as history unfolded? What ethical questions do science and technology raise in the 21st century?
In 2018 Yuval Noah Harari gave a keynote speech on the future of humanity on the Congress Hall stage of the World Economic Forum annual meeting in Davos. Three months later, he presented the first ever TED talk delivered as a digital avatar. Over the last couple of years Harari has met with President Emmanuel Macron of France, Chancellor Angela Merkel of Germany, President Mauricio Macri of Argentina, President Frank-Walter Steinmeier of Germany, and Mayor Ying Yong of Shanghai. In 2019 Yuval sat down for public conversations with Chancellor Sebastian Kurz of Austria (on the future of Europe) and with Facebook CEO Mark Zuckerberg (on society and the future of artificial intelligence).
Published in 2014, Harari's Sapiens: A Brief History of Humankind has become an international hit. By 2018, 12 Million copies had been sold and the book was translated into over 50 languages. It was a New York Times top 10 bestseller, and held positions #1-#3 on the Sunday Times' bestseller list for 96 consecutive weeks, with over 150 weeks in the top ten. Sapiens was recommended by Mark Zuckerberg, Barack Obama and Bill Gates.
In 2016 Prof. Harari returned with Homo Deus: A Brief History of Tomorrow, a critically acclaimed book that examines the big future projects facing humanity in the 21st century. Within two years, 6 Million copies of the book had been sold worldwide, and it was translated into over 50 languages.
After exploring deep into the past and then the future, Yuval Noah Harari published 21 Lessons for the 21st Century in 2018. Here he stopped to take the pulse of our current global climate, focusing on the biggest questions of the present moment: What is really happening right now? What are today's greatest challenges and choices? What should we pay attention to? Within a few months, 2 Million copies of 21 Lessons had been sold worldwide and it was translated into over 40 languages in its first year of publication.
In 2019, 21 Lessons was honoured as 'Knowledge Book of the Year' by the German magazine Bild der Wissenschaft, and Sapiens won the 'Academic Book of the Year' prize as part of the UK's Academic Book Trade Awards. In 2017 Homo Deus won Handelsblatt's German Economic Book Award for 'the most thoughtful and influential economic book of the year', and in 2019 it was recognized as the 'Wise Book of the Year' by Krakow's Jagiellonian University. Yuval Noah Harari is a two-time winner of the Polonsky Prize for Creativity and Originality, which he was awarded in 2009 and 2012. In 2011 he won the Society for Military History's Moncado Award for outstanding articles on military history.
Prof. Harari lectures around the world on the topics explored in his books and articles, and has written for publications such as The Guardian, Financial Times, The New York Times, The Times, The Economist and Nature magazine. He also offers his knowledge and time to various organizations and audiences on a voluntary basis. In 2019, Yuval Noah Harari and Itzik Yahav co-founded Sapienship: an organization whose mission is to clarify the global conversation, focus attention on the most important challenges and support the quest for solutions.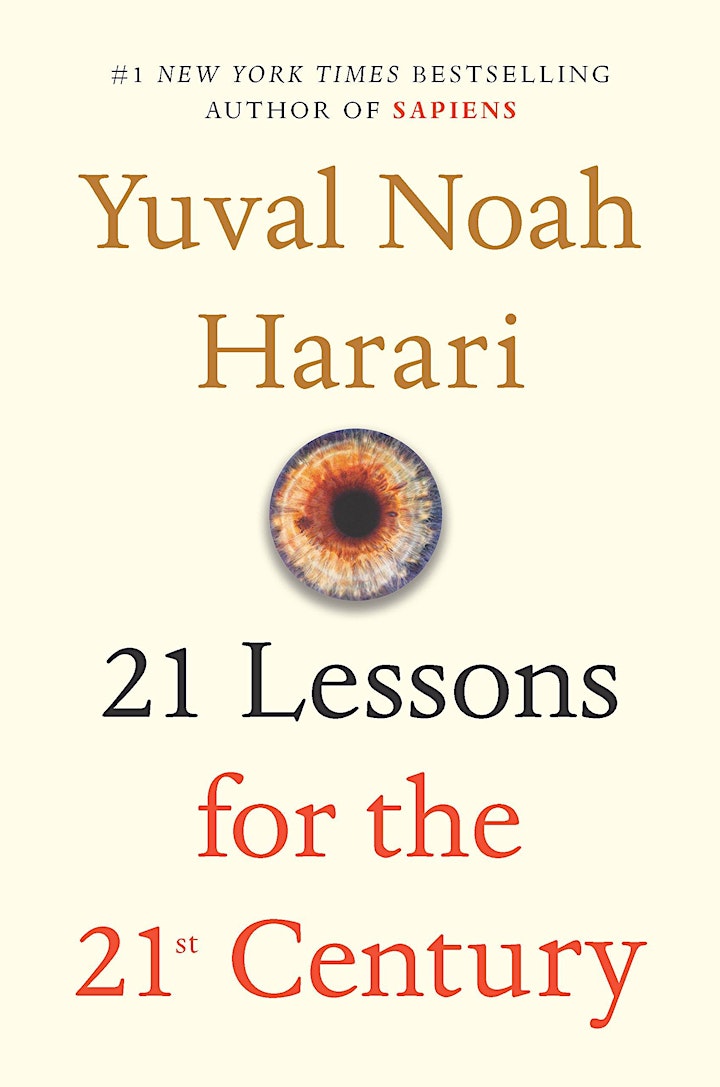 Venue Information:
Manny's
3092 16th Street
San Francisco, CA, 94103