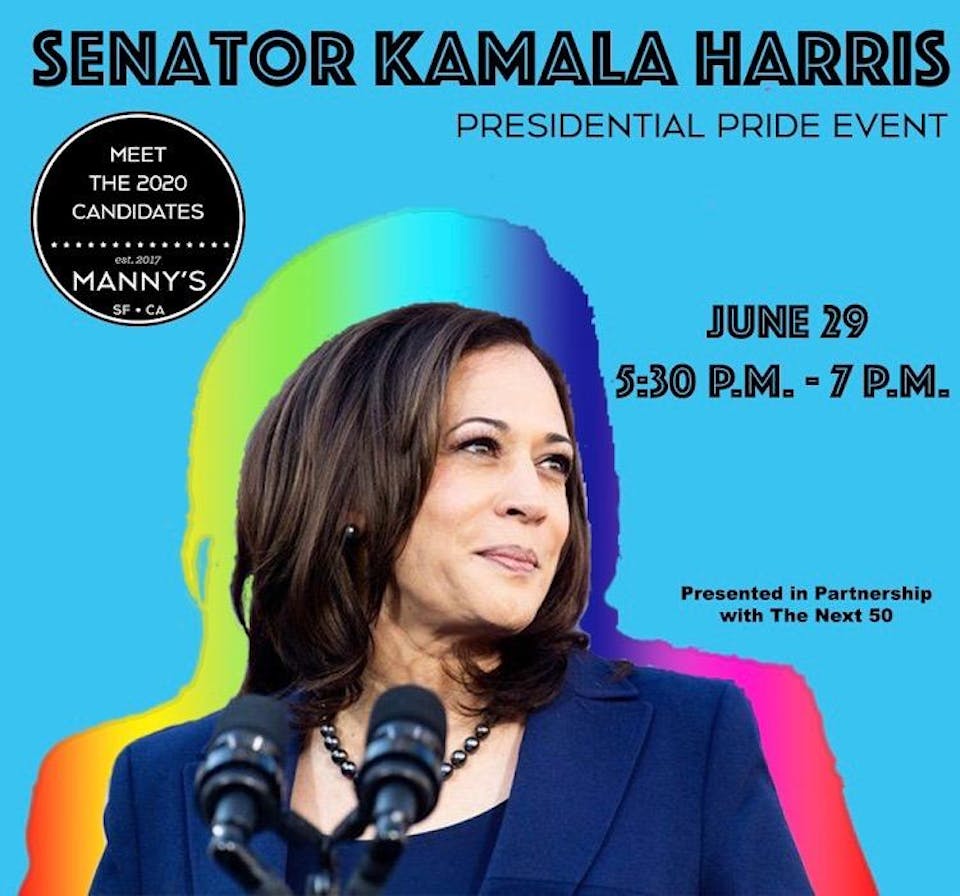 Meet the 2020 Candidate: Senator Kamala Harris Pride Fundraiser
$100.00 - $2800.00
Sales Ended
On Act Blue
Meet the 2020 Candidate: Senator Kamala Harris Pride Fundraiser
Manny's and the Next 50 are excited to host another 2020 contender in the San Francisco Bay Area: our very own Senator Kamala Harris!!
Tickets here: https://give.kamalaharris.org/onlineactions/yTRp9sQ7gECUd-lzk0RPyA2?attr=101021778&fbclid=IwAR17gnoQrtR_Muu2ujvE3lv_IM-O8YartoS22mGpuSMYBBdcl5JAfNYmGLY
She is coming to Manny's to meet YOU to celebrate Pride and her historic candidacy. This will sell out fast.
*The event is closed to press.* It will include an update on Senator Harris experience on the campaign trail and an opportunity to meet her.
Tickets will be $100 with reception for those who raise $1,500!
Want to learn more about this event and future candidate events? Join the Next 50 community: https://www.facebook.com/groups/2422608677784519/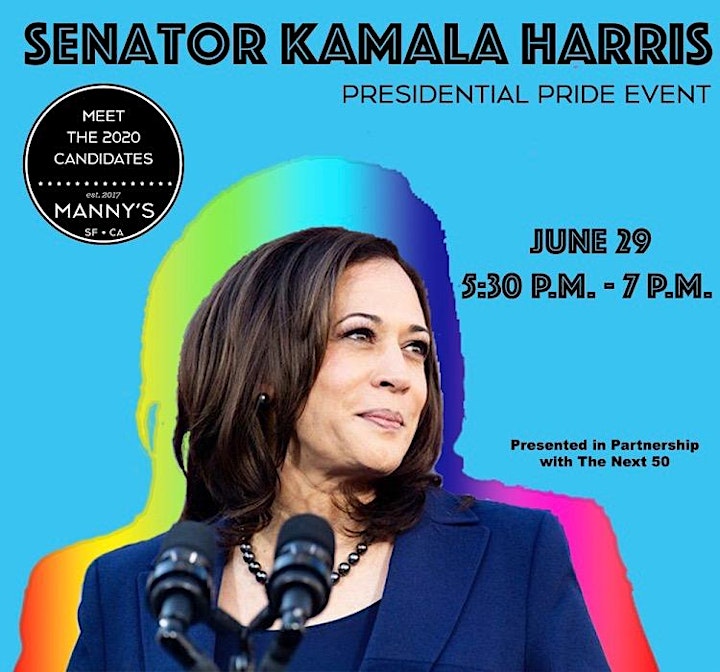 Venue Information:
Manny's
3092 16th St
San Francsico, CA, 94113