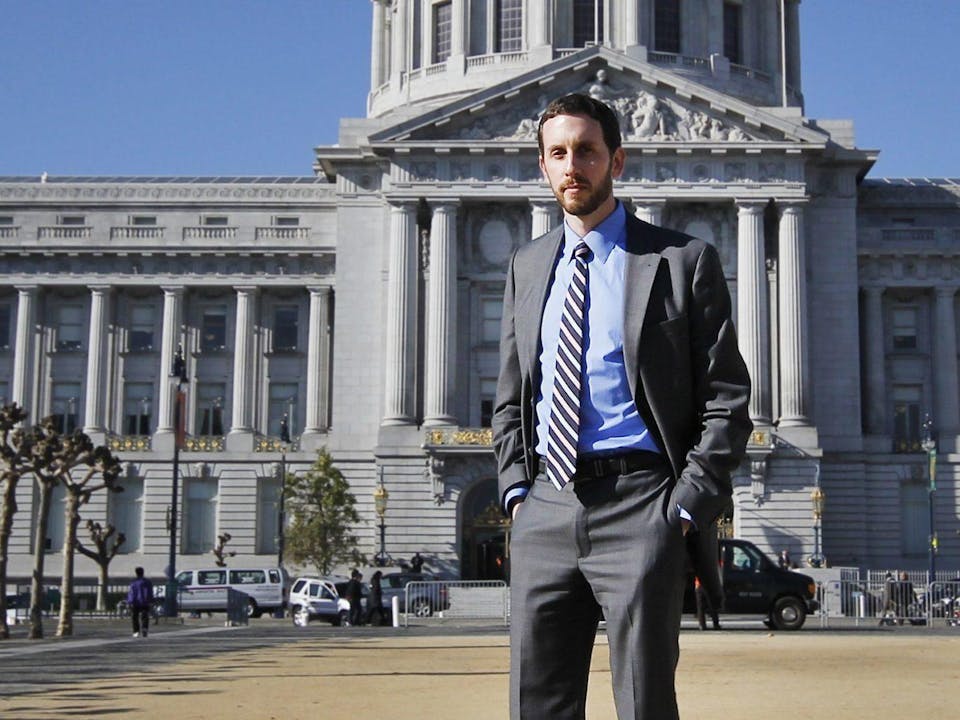 Protecting Individuals and Small Businesses w/ Senator Scott Wiener
$0.00 - $10.00
Sales Ended
Join us for Manny's Super Civic Cyber Conversations w/ Senator Scott Wiener on what the state is doing to protect individual and businesses
**Note: This conversation will be hosted digitally, not in the real live world.**
Click HERE to tune in to the conversation.
Due to COVID-19 many individuals have lost their jobs due to small businesses closing. How is the state responding to help the people and businesses in need?
Where can these individuals look for support them during these trying times?
Join us for a virtual conversation with Senator Scott Wiener on what the state is doing to protect individuals and small businesses.
More about Scott Weiner:
Elected in November 2016, Senator Scott Wiener represents District 11 in the California State Senate. District 11 includes all of San Francisco, Broadmoor, Colma, and Daly City, as well as portions of South San Francisco.
In the Senate, Senator Wiener works to make housing more affordable, invest in our transportation systems, increase access to healthcare, support working families, meaningfully address climate change and the impacts of drought, reform our criminal justice system, reduce gun violence, reduce California's high poverty rate, and safeguard and expand the rights of all communities, including immigrants and the LGBT community.
Senator Wiener has authored 36 bills that were signed into law. Among them are SB 35, a landmark bill to streamline housing approvals in cities not meeting their housing goals; SB 822, which enacts the strongest net neutrality protections in the nation; SB 1045 and SB 40, which expand and strengthen California's conservatorship laws to help individuals who are living on our streets with severe mental health and substance use disorders; SB 700, which significantly expands access to renewable energy storage; SB 923, which modernizes California's eyewitness identification standards to ensure innocent people are not sent to prison; SB 136, which reduces mass incarceration by repealing California's most common used sentence enhancement; SB 219, which protects LGBT seniors in long-term care facilities; and SB 159, which allows pharmacists to provide PrEP and PEP (powerful HIV prevention medications) without a physician's prescription.
Senator Wiener is also the author of landmark legislation, SB 50, which, if passed, will override local restrictive zoning to legalize apartment buildings and affordable housing near public transportation and job centers. (Currently, many communities ban apartment buildings, even right next to major transit hubs.)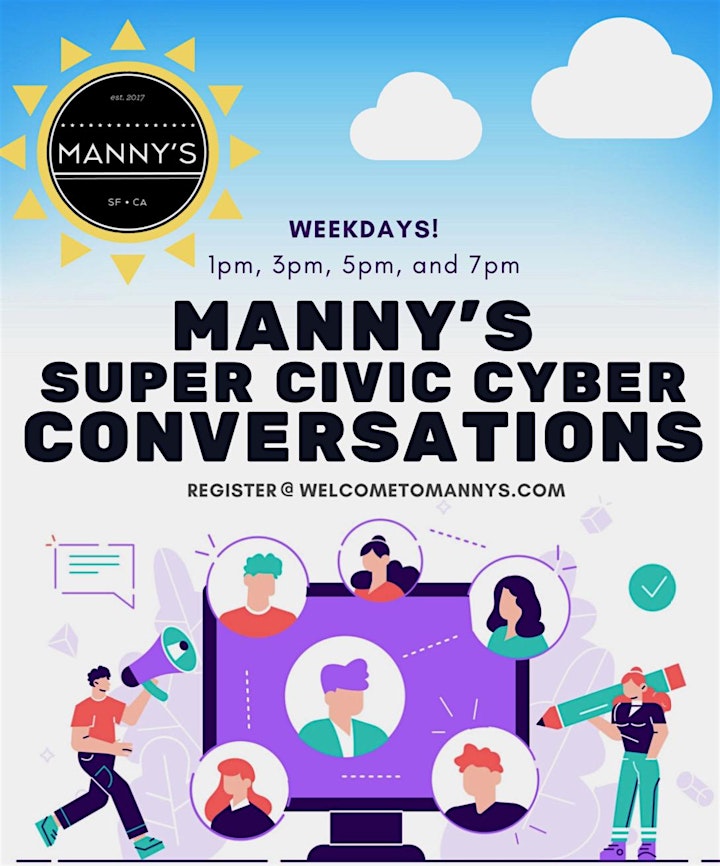 About Manny's Super Civic Cyber Conversations:

San Francisco and the surrounding 5 counties are in the midst of mandated shelter-in-place. All businesses except those deemed essential are closed and many Bay Area residents and scared, nervous, and wondering about the future.

Manny's, a civic gathering and events space located in the heart of San Francisco, is rising to the occasion to create and promote a month's worth of live civic conversations to distribute needed information, give people the hope, and continue to civically engage the public in a time of need.

About Manny's:

Manny's was opened on election night 2018 to create a physical place for people to go to become better informed and more involved citizens. Since opening we've hosted 17 of the Presidential candidates, over 550 civic events, talks, and gatherings, over 40 members of Congress including Speaker Nancy Pelosi, and leaders across different social justice movements like Alicia Garza, Jose Antonio Vargas, Michael Brune, Cleve Jones, and Gabby Giffords.

Venue Information:
Manny's
3092 16th Street
San Francisco, CA, 94103