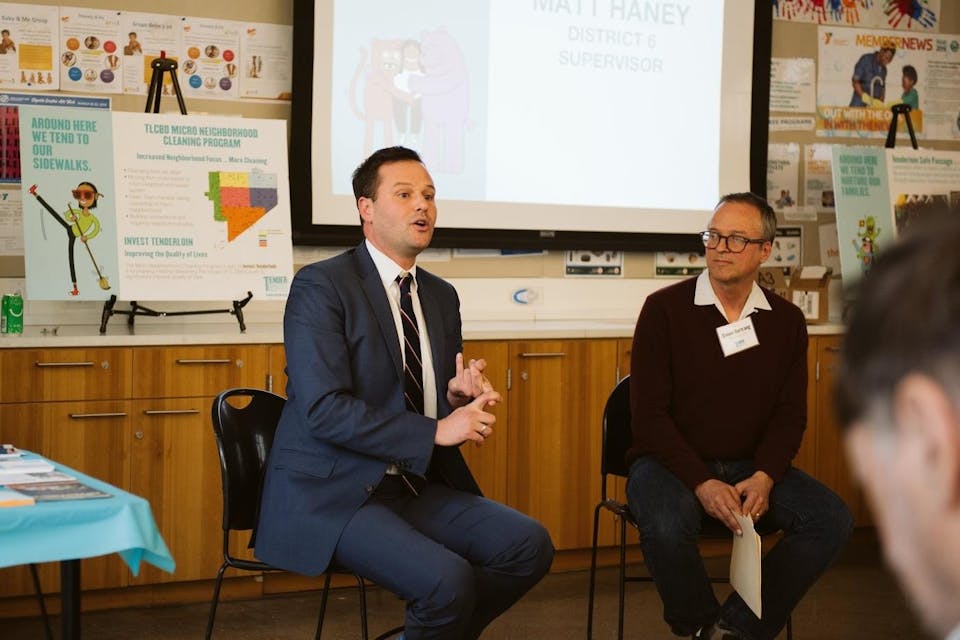 Join us for Manny's Super Civic Cyber Conversations with District 6 Supervisor Matt Haney
**Note: This conversation will be hosted digitally, not in the real live world.**
Click HERE to tune in to th conversation.
Ever had a question on what's going on in your city? Well now is the time to get those Q's in and get them answered.
Join us for a virtual conversation with District 6 Supervisor Matt Haney for a Q&A.
More about Matt Haney:
IN 2012, HANEY WAS ELECTED TO the San Francisco Board of Education running on a platform of innovation and 21st century schooling for all children.
As President of the Board of Education, Haney was known for tackling some of the city's biggest challenges with creative solutions. He led initiatives to build affordable housing for teachers and protect them from evictions, launch a new school in Mission Bay, secure housing and expand services for homeless students, and ensure all our kids have access to computer science and technology.
While Matt was President of the Board, San Francisco public schools saw their highest graduation and college going rates ever. He is the only school board member to have visited all 113 public K-12 schools in San Francisco.
Matt is an attorney who works pro bono defending tenants from eviction. He helps lead a social justice incubator called The Dream Corps, co-founded a national criminal justice reform initiative, and is a former Adjunct Faculty member at the Stanford School of Design.
In 2016, Barack Obama endorsed Matt's successful re-election race making him the only local San Francisco elected official to ever receive that honor. "Matt is an extraordinary leader," said President Obama "Matt represents the passion, commitment and vision that we need in our elected leaders."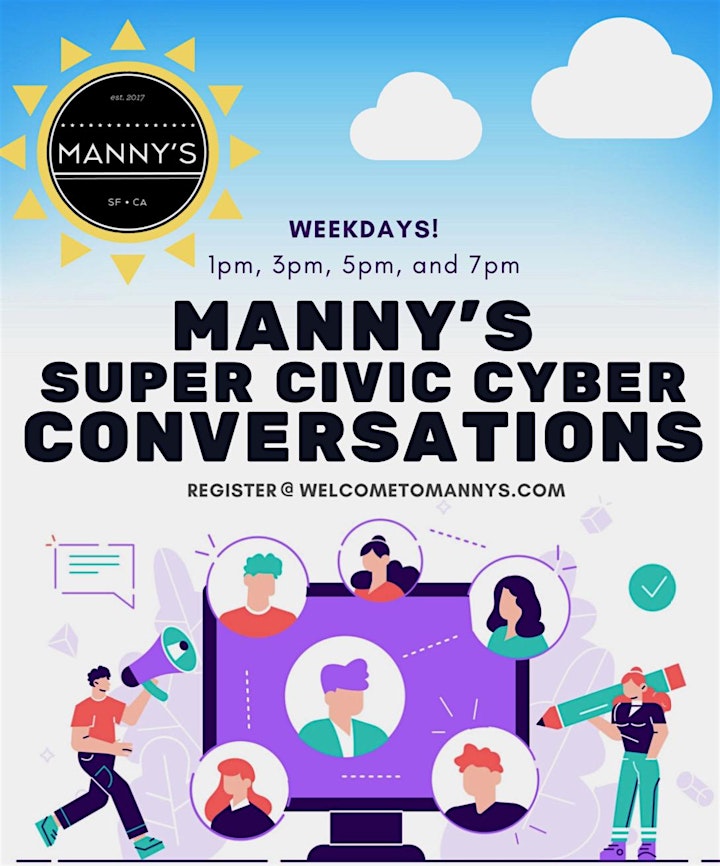 About Manny's Super Civic Cyber Conversation:

San Francisco and the surrounding 5 counties are in the midst of mandated shelter-in-place. All businesses except those deemed essential are closed and many Bay Area residents and scared, nervous, and wondering about the future.

Manny's, a civic gathering and events space located in the heart of San Francisco, is rising to the occasion to create and promote a month's worth of live civic conversations to distribute needed information, give people the hope, and continue to civically engage the public in a time of need.

Abou Manny's:

Manny's was opened on election night 2018 to create a physical place for people to go to become better informed and more involved citizens. Since opening we've hosted 17 of the Presidential candidates, over 550 civic events, talks, and gatherings, over 40 members of Congress including Speaker Nancy Pelosi, and leaders across different social justice movements like Alicia Garza, Jose Antonio Vargas, Michael Brune, Cleve Jones, and Gabby Giffords.

Venue Information:
Manny's
3092 16th Street
San Francisco, CA, 94103