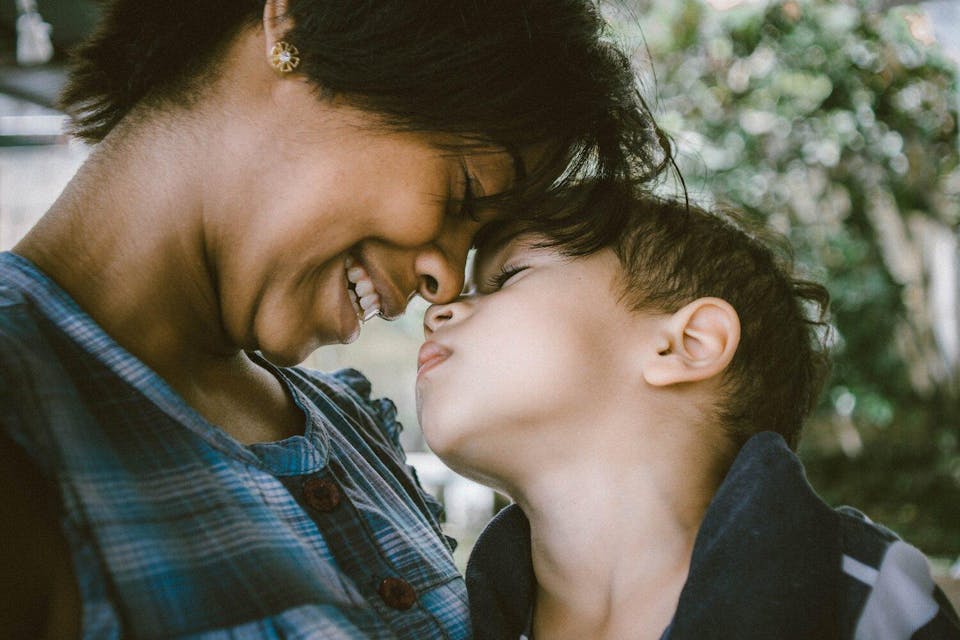 Regulating through Crisis w/ Luna Malbroux, Sarah Buffie, and friends!
$0.00 - $10.00
Sales Ended
Join us for Manny's Super Civic Cyber Conversations on regulating through a crisis .
**Note: This conversation will be hosted digitally, not in the real live world.**
Comedian and playwright Luna Malbroux and Trauma Expert Sarah Buffie explore ways to help ground ourselves and our friends during tough times.
Click HERE to tune in to the conversation.
More about Luna:
As an experienced facilitator, educator and authority on creating inclusive spaces, Luna is able to adaptively support organizations and individuals who are hungry to explore personal and organizational biases. With a background in using empathy and personal narrative to help build consensus, she will guide your organization in building more authentic inclusivity to cater to the needs of staff and clients. A Masters in Clinical Social Work and International Welfare from Columbia University ; Advanced training from Race Forward; Former Director of Education for Anti-Defamation League Central Pacific Region (Northern CA, UT, HI); Over 10 years of experience, serving clients such as the YMCA, Girls Who Code and the University of Pacific. Featured speaker on race relations at colleges, universities and conferences
More about Sarah:
Sarah believes that nothing has the power to heal like supportive relationships. Specializing in trauma responsive care, she helps organizations and individuals disrupt current models of thinking by building empathy and understanding around the effects of trauma.
Sarah has worked in community organizing for over a decade. Her focus is to spread awareness about how trauma affects the brain and body, and teach effective approaches for developing resilience within the people organizations strive to serve, and the people closest to the work: caregivers and direct providers.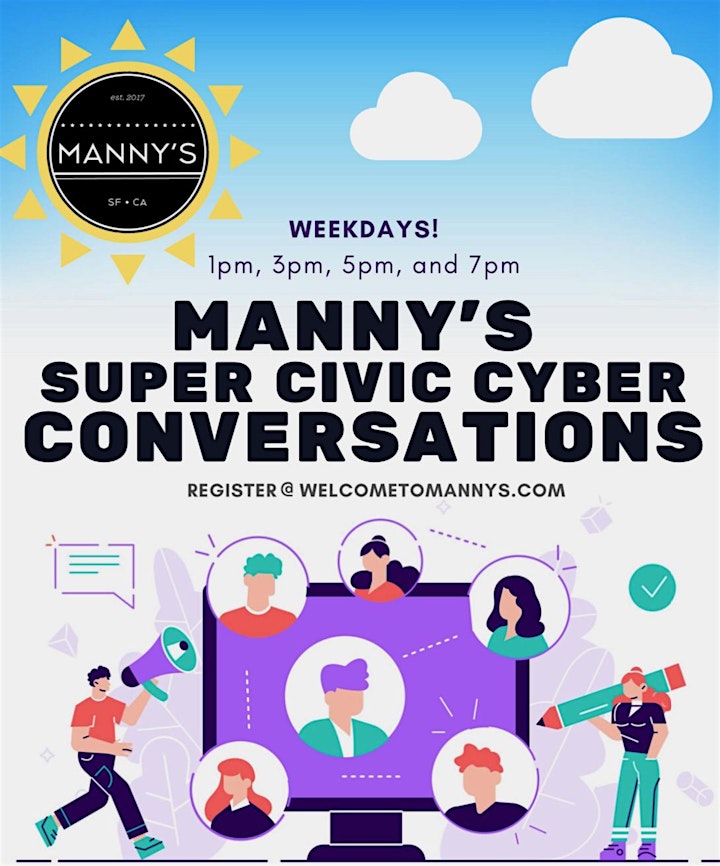 About Manny's Super Civic Cyber Conversations:

San Francisco and the surrounding 5 counties are in the midst of mandated shelter-in-place. All businesses except those deemed essential are closed and many Bay Area residents and scared, nervous, and wondering about the future.

Manny's, a civic gathering and events space located in the heart of San Francisco, is rising to the occasion to create and promote a month's worth of live civic conversations to distribute needed information, give people the hope, and continue to civically engage the public in a time of need.

About Manny's:

Manny's was opened on election night 2018 to create a physical place for people to go to become better informed and more involved citizens. Since opening we've hosted 17 of the Presidential candidates, over 550 civic events, talks, and gatherings, over 40 members of Congress including Speaker Nancy Pelosi, and leaders across different social justice movements like Alicia Garza, Jose Antonio Vargas, Michael Brune, Cleve Jones, and Gabby Giffords.

Venue Information:
Manny's
3092 16th Street
San Francisco, CA, 94103