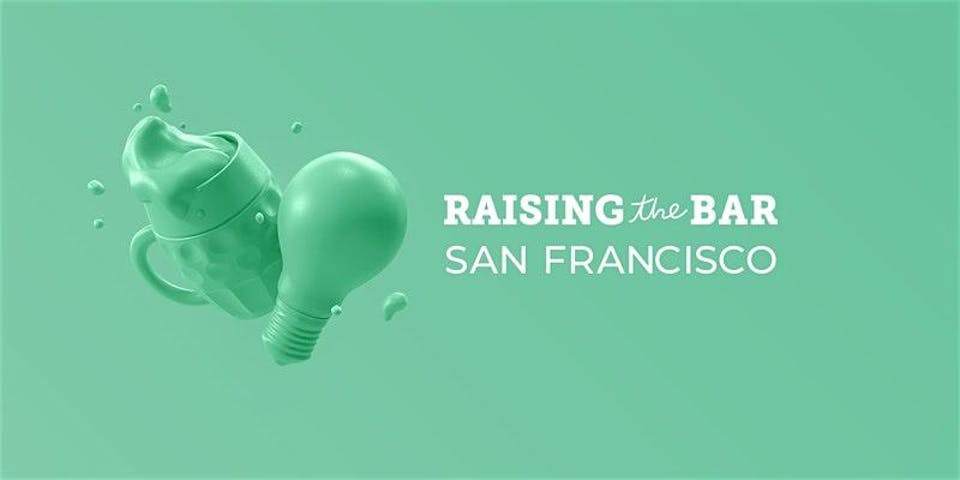 Reimagine Financial Access: How to create a more inclusive financial system
$0.00
Sales Ended
On eventbrite
Join fintech & non-profit leaders from True Link Financial, Mission Asset Fund, Nova Credit, Kiva to discuss the future of financial access.
The financial system we have today is not designed for everyone. A disproportionate number of minority, immigrant, the elderly, disabled people and low-income households are invisible to banks and credit institutions. Lack of access to basic financial services such as lending, saving and building credit perpetuates the under-priviledged groups in our society. How do we use technology to help more people be part of our financial system? We have four speakers across fintech and non-profit sectors that can help answer these questions and allows us to reimagine a financial system for all.
Speakers
Kai Stinchcombe, Co-Founder and CEO of True Link Financial
True Link is a financial services company that helps protect vulnerable individuals with a Visa® Prepaid Card and investment advisory services. Kai's experience building data-driven financial products combined with his personal passion for financial security in retirement drove him to launch True Link Financial. He is a frequent speaker on innovation and the venture process with deep relationships in Silicon Valley. Kai is also the founder of the Roosevelt Institution, a nonprofit that recently celebrated its tenth year and won a MacArthur Award for Creative and Effective Institutions. He holds degrees from Colorado College and Stanford University, and was a member of the President's Working Group on Aging and Technology under President Obama.
Jose Quinonez, Founder and CEO of Mission Asset Fund
Mission Asset Fund is a non-profit creating a fair financial marketplace for hardworking families. José A. Quiñonez is the Founder and CEO of Mission Asset Fund. Quiñonez is helping individuals overcome these challenges by linking rotating credit associations or lending circles, a traditional cultural practice from Latin America, Asia, and Africa, to the formal financial sector. Through the Mission Asset Fund (MAF), Quiñonez has created a mechanism for reporting individuals' repayment of small, zero-interest loans to credit bureaus and other financial institutions. With Quiñonez and MAF providing the technology necessary to disperse and track loans (a significant hurdle for many nonprofits) and assisting in securing local partners and investors, 53 nonprofit providers in 17 states and the District of Columbia are now using this powerful model in their communities.
Betsy McCormick, Head of Customer Success of Nova Credit
Betsy McCormick has spent the majority of her career in financial inclusion. Her interest in the power of finance to do good was first developed at Kiva Microfunds, where she led Kiva's Central America strategy by building partnerships with microfinance institutions across the region. Following business school, Betsy spent 2+ years as a McKinsey consultant, focusing on growth and operations for a variety of clients in the finance sector, including national banks, government lenders and payments companies. Today, she serves as the Head of Customer Success at Nova Credit, a technology company that provides international credit reports to financial institutions and property managers. In her role, Betsy is responsible for the growth of all customer relationships as well as oversees the support function.
Anne Lufkin, U.S. Manager, Pacific Northwest Region of Kiva
Anne Lufkin-Riaño is the regional manager for the Pacific and Mountain region for the Kiva US Program. Her initial interest in microfinance began as she helped street children from Colombia build nano-enterprises that would help promote self-sufficiency and break the cycle of poverty for the children as well as their families. More recently, her first-hand experience of entrepreneurship familiarized her with navigating the barriers faced by immigrant business owners face every day. Anne is passionate about solving financial exclusion for immigrant and refugee populations in the US. In addition to managing the Pacific and Mountain region, she spends her time at Kiva developing programs that support the most financially, linguistically and technologically excluded entrepreneurs. Anne has a BA from Michigan State University in bilingual education and an MBA from Georgetown University. She is fluent in Spanish and has a background in international development and has worked as consultant for Deloitte & Touche, the Inter-American Development Bank and USAid.
Amrit Pal (Moderator), Product Lead. Former Square & Kopo Kopo
Amrit Pal is a Product Leader based in the Bay Area. Amrit led and started two products in billions of dollars in volume at Square, which became the fastest growing product in Square's history. Earlier, he led product at a fintech startup in sub-saharan Africa named Kopo Kopo, whose software powers the largest independent merchant network in the mobile money industry. Amrit has lived in Kenya, India, Seattle and San Francisco. Outside work, he is a fellow at a FinTech research institute at University of California.

Venue Information:
Manny's
3092 16th Street

San Francisco, CA, 94103