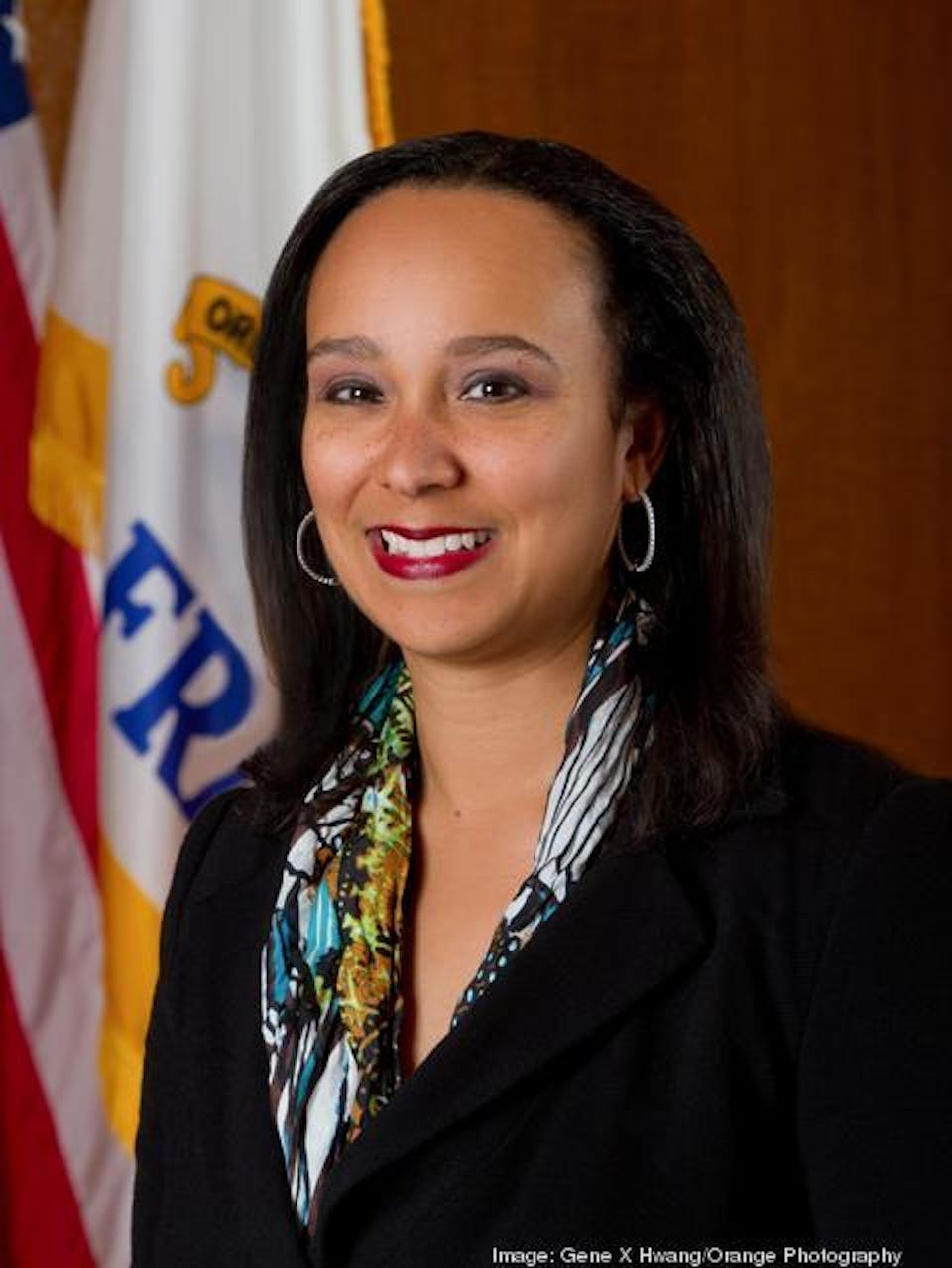 Join us for Manny's Super Civic Cyber Conversations! #MSCCC
**Note: This conversation will be hosted digitally, not in the real live world.**
Click HERE to tune in to the conversation.
How is the city of San Francisco responding to the COVID-19 outbreak? What is city government doing to protect San Franciscans from this pandemic?
Join us for a cyber conversation with San Francisco's City Administrator Naomi Kelly on SF's coordinated response to the pandemic.
More about Naomi Kelly:
Naomi Maria Kelly is San Francisco's City Administrator, the highest-ranking non-elected official of San Francisco City and County government. In this capacity, Ms. Kelly oversees 25 departments, divisions, and programs that include the Public Works Department, Department of Technology, Office of Contract Administration/Purchasing, Real Estate, County Clerk, Fleet Management, Convention Facilities, Animal Care and Control, Medical Examiner, and Treasure Island. She is responsible for a 2,700-strong workforce, and an annual budget of nearly three-quarters of a billion dollars.
Ms. Kelly is strongly committed to strengthening the local economy; ensuring the efficacy of government services; increasing the City's safety and resiliency; and optimizing the City's capital planning and infrastructure. Since her appointment and re-appointment by Mayor Edwin Lee in 2012 and 2017.
Prior to her City Administrator position, Ms. Kelly was appointed City Purchaser and Director of the Office of Contract Administration by Mayor Gavin Newsom. She previously served as Special Assistant in the Mayor's Office of Neighborhood Services, and the Office of Policy and Legislative Affairs, under Mayor Willie L. Brown, Jr. She also served as the City's Executive Director of the Taxicab Commission.
Ms. Kelly, a native San Franciscan, is the first woman and African American to serve as City Administrator of the City and County of San Francisco. She received her undergraduate and law degrees, respectively, from New York University, and the University of San Francisco. Ms. Kelly is a member of the California State Bar. She and her husband, Harlan L. Kelly, Jr., General Manager of the San Francisco Public Utilities Commission, and their two sons reside in San Francisco.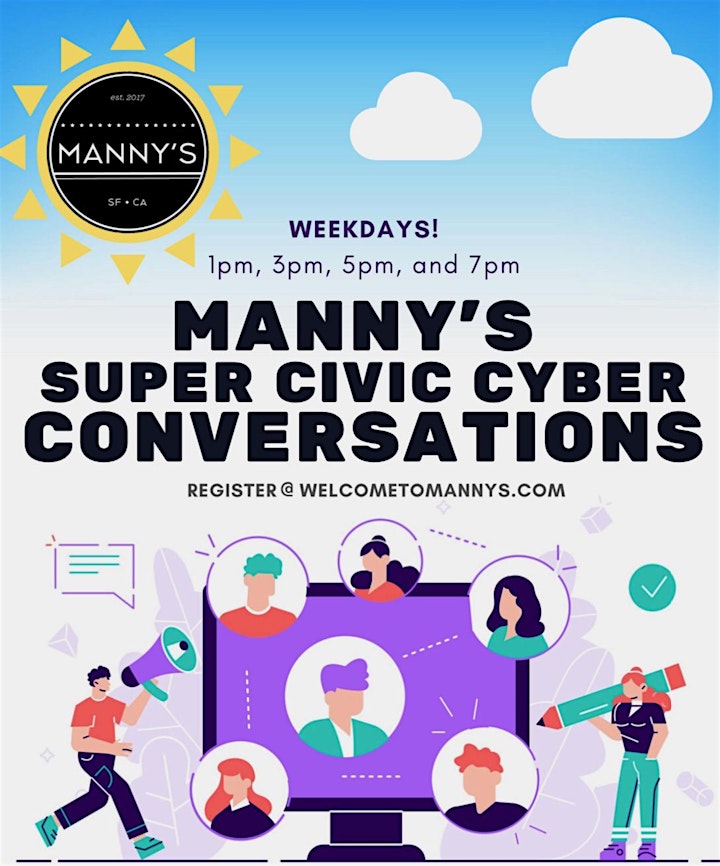 About Manny's Super Civic Cyber Conversation:

San Francisco and the surrounding 5 counties are in the midst of mandated shelter-in-place. All businesses except those deemed essential are closed and many Bay Area residents and scared, nervous, and wondering about the future.

Manny's, a civic gathering and events space located in the heart of San Francisco, is rising to the occasion to create and promote a month's worth of live civic conversations to distribute needed information, give people the hope, and continue to civically engage the public in a time of need.

About Manny's:

Manny's was opened on election night 2018 to create a physical place for people to go to become better informed and more involved citizens. Since opening we've hosted 17 of the Presidential candidates, over 550 civic events, talks, and gatherings, over 40 members of Congress including Speaker Nancy Pelosi, and leaders across different social justice movements like Alicia Garza, Jose Antonio Vargas, Michael Brune, Cleve Jones, and Gabby Giffords.

Venue Information:
Manny's
3092 16th Street
San Francisco, CA, 94103