**Note: This conversation will be hosted digitally, not in the real live world.**
**Note: This conversation will be hosted digitally, not in the real live world.**
Click HERE to tune in to the conversation.
What was it like to be the Secretary of State under President Bill Clinton? To travel the world representing the United States?
Join us for a virtual conversation with Former Secretary of State Madeleine Albright on her new book Hell and Other Destinations. The book will be available for pre-purchase and can be shipped directly to you!
More about Secretary Madeleine Albright:
In 1997, Dr. Albright was named the first female Secretary of State and became, at that time, the highest ranking woman in the history of the U.S. government. As Secretary of State, Dr. Albright reinforced America's alliances, advocated for democracy and human rights, and promoted American trade, business, labor, and environmental standards abroad. From 1993 to 1997, Dr. Albright served as the U.S. Permanent Representative to the United Nations and was a member of the President's Cabinet. From 1989 to 1992, she served as President of the Center for National Policy. Previously, she was a member of President Jimmy Carter's National Security Council and White House staff and served as Chief Legislative Assistant to U.S. Senator Edmund S. Muskie.
Dr. Albright is a Professor in the Practice of Diplomacy at the Georgetown University School of Foreign Service. She chairs the National Democratic Institute for International Affairs and serves as president of the Truman Scholarship Foundation. She is a member of the U.S. Department of Defense's Defense Policy Board, a group tasked with providing the Secretary of Defense with independent, informed advice and opinion concerning matters of defense policy. Dr. Albright also serves on the Board of the Aspen Institute. In 2009, Dr. Albright was asked by NATO Secretary General Anders Fogh Rasmussen to Chair a Group of Experts focused on developing NATO's New Strategic Concept.
Dr. Albright's most recent book, Fascism: A Warning (2018) debuted at #1 on the New York Times bestseller list. She is the author of five other New York Times bestselling books: her autobiography, Madam Secretary: A Memoir (2003); The Mighty and the Almighty: Reflections on America, God, and World Affairs (2006); Memo to the President: How We Can Restore America's Reputation and Leadership (2008); Read My Pins: Stories from a Diplomat's Jewel Box (2009); and Prague Winter: A Personal Story of Remembrance and War, 1937-1948 (2012). Dr. Albright's upcoming book, Hell and Other Destinations, will be published in April 2020.
Dr. Albright received a B.A. with Honors from Wellesley College, and Master's and Doctorate degrees from Columbia University's Department of Public Law and Government, as well as a Certificate from its Russian Institute.
She is based in Washington, D.C.
About Hell and Other Destinations:
Six-time New York Times bestselling author and former Secretary of State Madeleine Albright—one of the world's most admired and tireless public servants—reflects on the final stages of one's career, and working productively into your later decades in HELL AND OTHER DESTINATIONS (Harper; on sale April 14, 2020; $29.99), her revealing, funny, and inspiring new memoir.
In 2001, when Madeleine Albright was leaving office as America's first female secretary of state, interviewers asked her how she wished to be remembered. "I don't want to be remembered," she answered. "I am still here and have much more I intend to do. As difficult as it might seem, I want every stage of my life to be more exciting than the last."
In that time of transition, the former Secretary considered the possibilities: she could write, teach, travel, give speeches, start a business, fight for democracy, help to empower women, campaign for favored political candidates, spend more time with her grandchildren. Instead of choosing one or two, she decided to do it all. For nearly twenty years, Albright has been in constant motion, navigating half a dozen professions, clashing with presidents and prime ministers, learning every day. Since leaving the State Department, she has blazed her own trail—and given voice to millions who yearn for respect, regardless of gender, background, or age.
HELL AND OTHER DESTINATIONS reveals this remarkable figure at her bluntest, funniest, most intimate, and most serious. It is the tale of our times anchored in lessons for all time, narrated by an extraordinary woman with a matchless zest for life.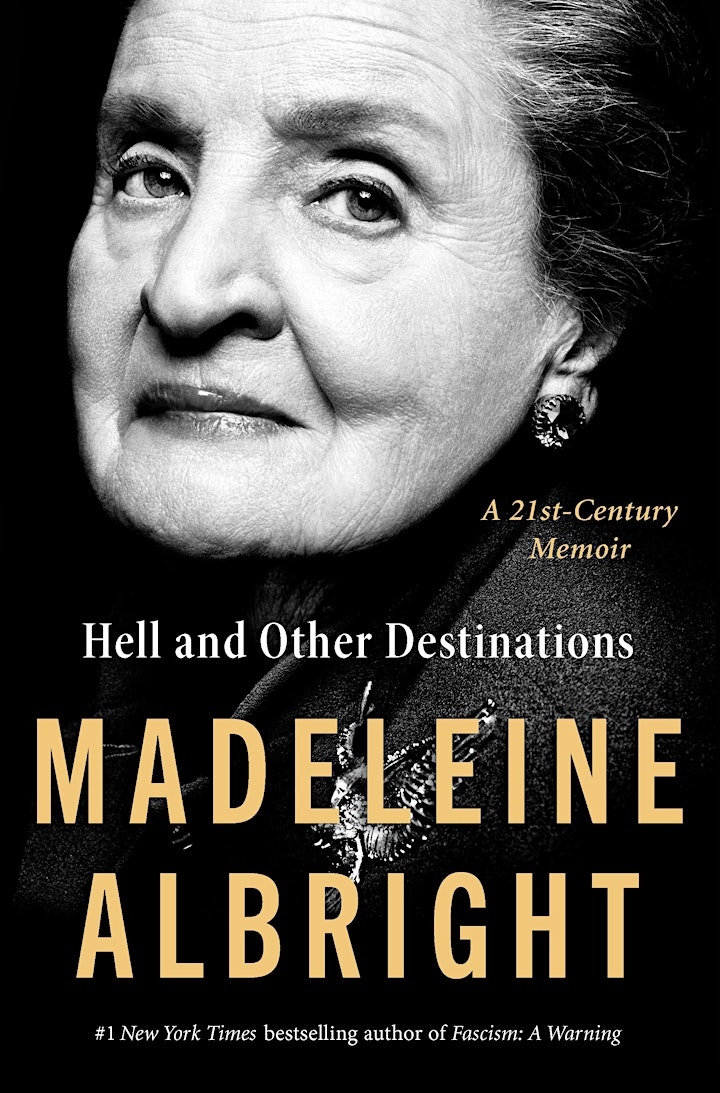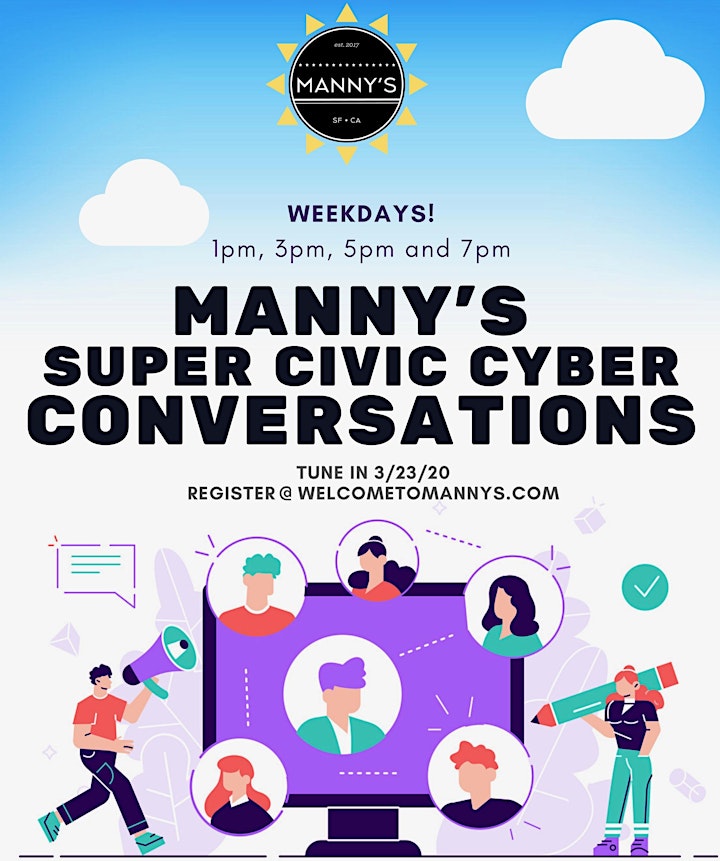 Venue Information:
Manny's
3092 16th Street
San Francisco, CA, 94103