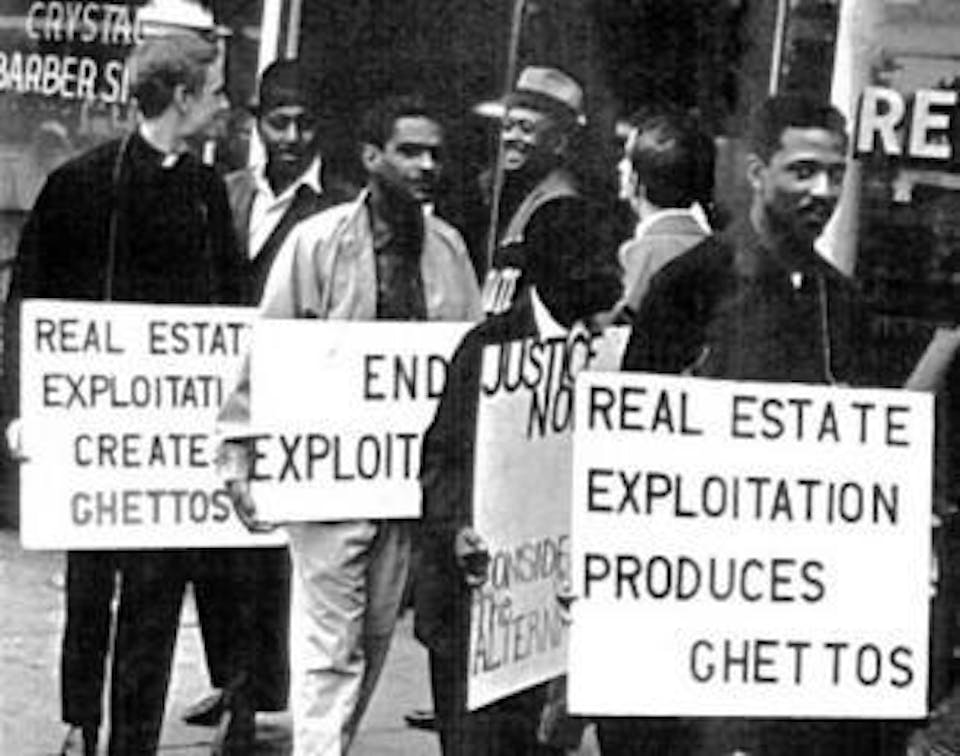 The Color of Law: A History of How Our Government Segregated America
$6.00 - $54.00
Sales Ended
What is the history of segregation in America and how does it persist today?
How did our society become as segregated as it did?
What laws were put in place and protected to make it so?
What were the policies that did it?
How did they come about and which laws continue to exist in some form to this day?
How is segregation alive and well in society?
Here to discuss this topic is Richard Rothstein, famed writer of The Color of Law in conversation with Monika Kalra Varma, Executive Director, Lawyers' Committee for Civil Rights of the San Francisco Bay Area. Richard will stick around to sign his book as well if you're interested.
More about Richard Below and do watch his conversation with Ta-Nehisi Coates.
In The Color of Law, Richard Rothstein argues with exacting precision and fascinating insight how segregation in America—the incessant kind that continues to dog our major cities and has contributed to so much recent social strife—is the byproduct of explicit government policies at the local, state, and federal levels.
The Color of Law was designated one of ten finalists on the National Book Awards' long list for the best nonfiction book of 2017.
Richard Rothstein in conversation with Ta-Nehisi Coates
To scholars and social critics, the racial segregation of our neighborhoods has long been viewed as a manifestation of unscrupulous real estate agents, unethical mortgage lenders, and exclusionary covenants working outside the law. This is what is commonly known as "de facto segregation," practices that were the outcome of private activity, not law or explicit public policy. Yet, as Rothstein breaks down in case after case, private activity could not have imposed segregation without explicit government policies (de jure segregation) designed to ensure the separation of African Americans from whites.
A former columnist for the New York Times and a Distinguished Fellow at the Economic Policy Institute, as well as a Fellow (Emeritus) at the Thurgood Marshall Institute of the NAACP Legal Defense Fund, Rothstein has spent years documenting the evidence that government not merely ignored discriminatory practices in the residential sphere, but promoted them. The impact has been devastating for generations of African-Americans who were denied the right to live where they wanted to live, and raise and school their children where they could flourish most successfully.
While the Fair Housing Act of 1968 provided modest enforcement to prevent future discrimination, it did nothing to reverse or undo a century's worth of state-sanctioned violations of the Bill of Rights, particularly the Thirteenth Amendment which banned treating former slaves as second-class citizens. So the structural conditions established by 20th century federal policy endure to this day.
At every step of the way, Rothstein demonstrates, the government and our courts upheld racist policies to maintain the separation of whites and blacks—leading to the powder keg that has defined Ferguson, Baltimore, Charleston, and Chicago. The Color of Law is not a tale of Red versus Blue states. It is sadly the story of America in all of its municipalities, large and small, liberal and reactionary.
About Monika:
Monika has dedicated her career to human rights and social justice work. As Executive Director of the Lawyers' Committee for Civil Rights of the San Francisco Bay Area (LCCR), she is leading the organization to a number of victories, including the repeal of an unconstitutional loitering ordinance in Oakland and a federal court ruling protecting immigrant youth in California. From working to end the criminalization of poverty to building more racially and economically inclusive communities, LCCR is setting precedents that are being used by advocates across the country.
Monika has served as a prosecutor at the U.N. War Crimes Tribunal for the former Yugoslavia, led the Center for Human Rights at the Robert F. Kennedy Center for Justice & Human Rights and served as Executive Director of the D.C. Bar Pro Bono Center. She has partnered with social movement leaders to address entrenched human rights problems, including working to ensure a right to health in Haiti, end untouchability in India, rebuild the Gulf Coast after Katrina, and increase access to justice in Chad. At home and abroad her work has been grounded in rights-based and community-based approaches to achieve long lasting social change.
Monika is a graduate of U.C. Davis School of Law. She is married to attorney Anurag Varma. They have a ten-year-old daughter and six-year-old twin boys. Monika enjoys writing children's books to inspire the next generation of social movement leaders and change agents.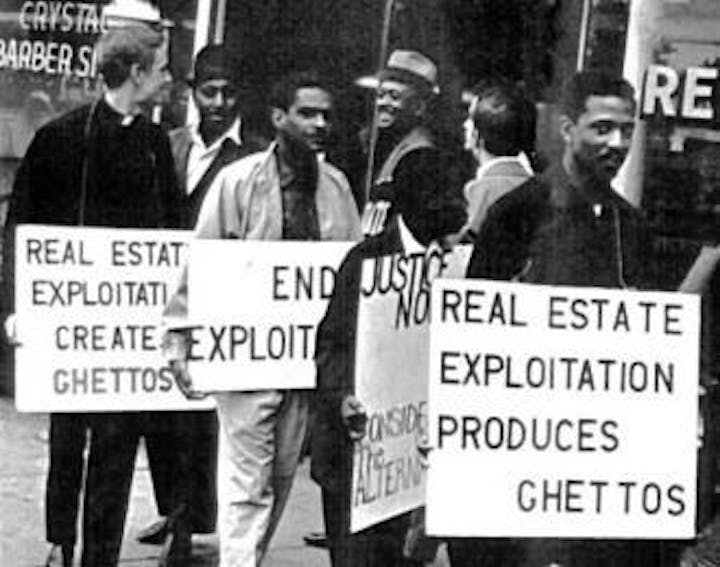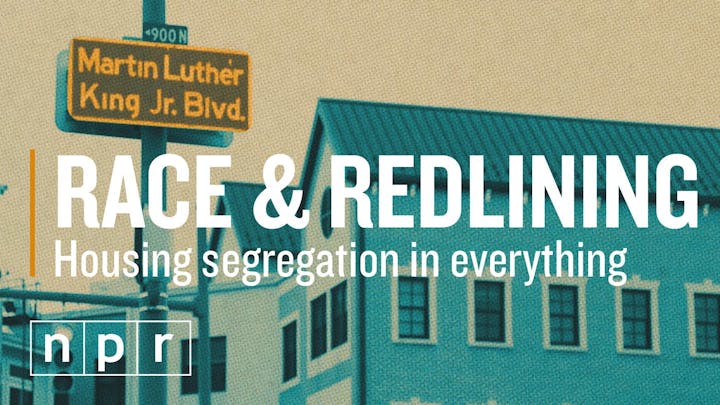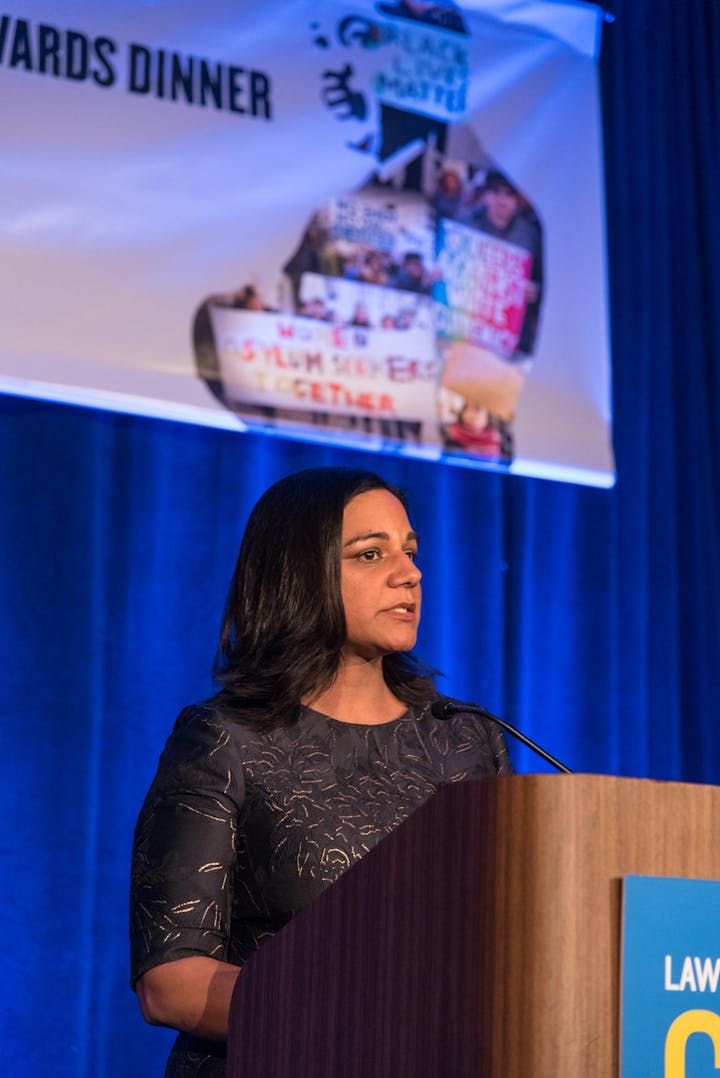 Venue Information:
Manny's
3092 16th St
San Francsico, CA, 94113