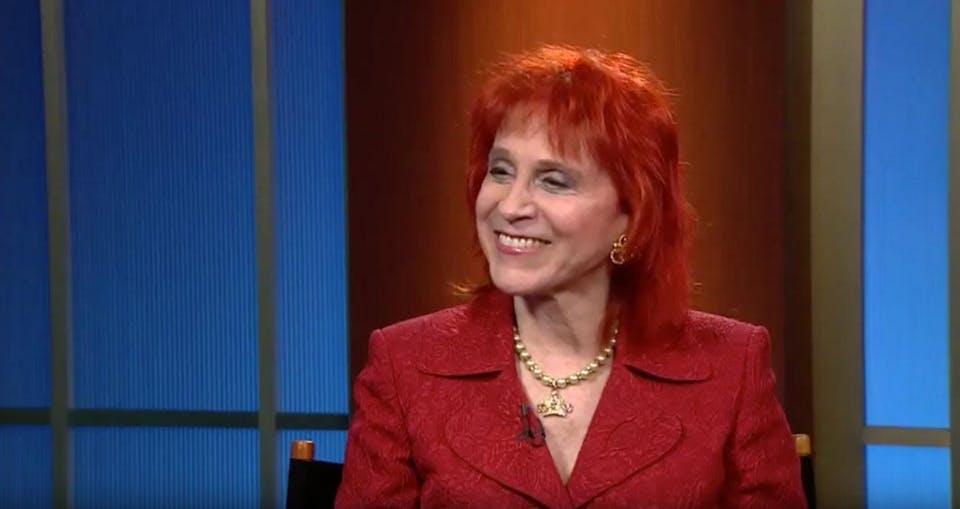 Join us for Manny's Super Civic Cyber Conversations with Dr. Judy Kuriansky on the emotional impact of the coronavirus.
**Note: This conversation will be hosted digitally, not in the real live world.**
Click HERE to tune into the conversation.
During this time it is important to not only stay physically healthy but also mentally. Have you been feeling stressed and anxious?
How are these emotions been affecting your daily routine?
Join us for a virtual conversation with Dr. Judy Kuriansky to walk us through the emotional impact of the coronavirus.
More about Dr. Judy Kuriansky:
Dr. Judy Kuriansky is a world renowned radio advice host, clinical psychologist and certified sex therapist, popular lecturer, newspaper columnist, and author of many books. She is a pioneer of radio call-in advice, and more recently of Internet advice. An adjunct professor at the Clinical Psychology Program at Columbia University Teachers College and visiting professor of Peking University Health Science Center in Beijing, she is a frequent commentator on international media --including CNN -- on various news issues.
Dr. Judy is on the Advisory Board of several magazines and public service organizations, and works extensively in Asia on health and women's issues, and Known for her relationship advice, Dr. Judy is also an expert on emergency mental health services, and has worked at Ground Zero and many other disasters worldwide, and lectures about coping with world conflicts, including in the Middle East.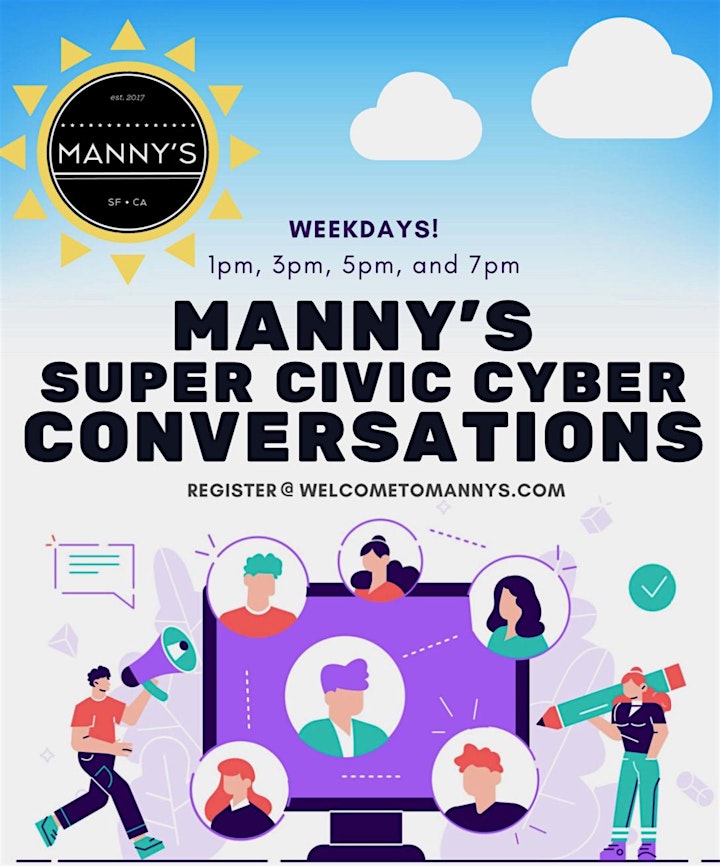 About Manny's Super Civic Cyber Conversations:

San Francisco and the surrounding 5 counties are in the midst of mandated shelter-in-place. All businesses except those deemed essential are closed and many Bay Area residents and scared, nervous, and wondering about the future.

Manny's, a civic gathering and events space located in the heart of San Francisco, is rising to the occasion to create and promote a month's worth of live civic conversations to distribute needed information, give people the hope, and continue to civically engage the public in a time of need.

About Manny's:

Manny's was opened on election night 2018 to create a physical place for people to go to become better informed and more involved citizens. Since opening we've hosted 17 of the Presidential candidates, over 550 civic events, talks, and gatherings, over 40 members of Congress including Speaker Nancy Pelosi, and leaders across different social justice movements like Alicia Garza, Jose Antonio Vargas, Michael Brune, Cleve Jones, and Gabby Giffords.

Venue Information:
Manny's
3092 16th Street
San Francisco, CA, 94103