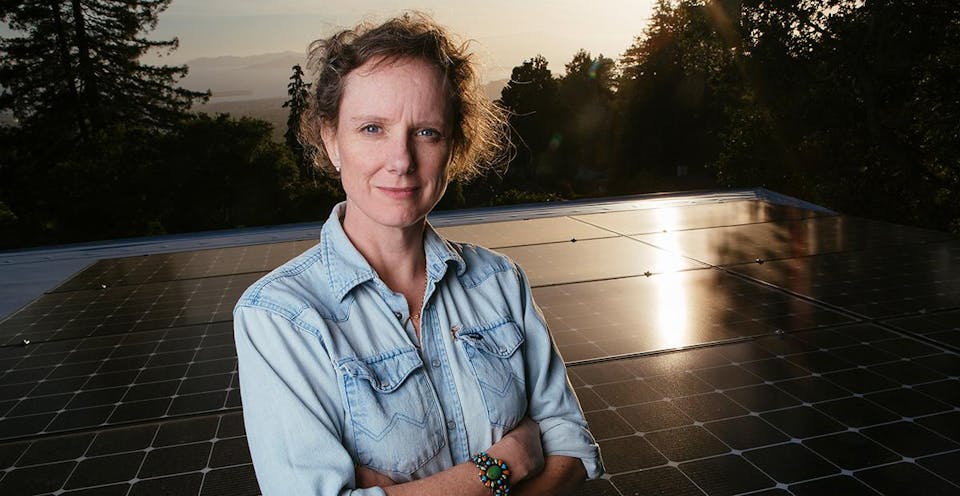 Join us for Manny's Super Civic Cyber Conversations with Abigail Dillen on the environmental effects of social distancing.
**Note: This conversation will be hosted digitally, not in the real live world.**
Click HERE to tune in to the conversation.
With the coronavirus now spreading across the globe social distancing has become the norm. We are staying indoors more and letting nature take its course once again.
How does this affect the environment around us? Is the earth getting its long needed break from humans?
Join us for a virtual conversation with Abigail Dillen on how this will ultimately change our environment.
More about Abigail Dillen:
Abigail Dillen is the President of Earthjustice, leading the organization's staff, board and supporters to advance our mission of using the courts to protect our environment and people's health. She is based at headquarters in San Francisco, California.
Before stepping into her current role, Abigail served as the Vice President of Litigation for Climate & Energy, heading the organization's litigation and legal advocacy to achieve the essential shift from fossil fuels to 100% clean energy.
Prior to that, Abbie was managing attorney of Earthjustice's Coal Program, which has played a central role in forcing the overdue retirement of coal-fired power plants around the country.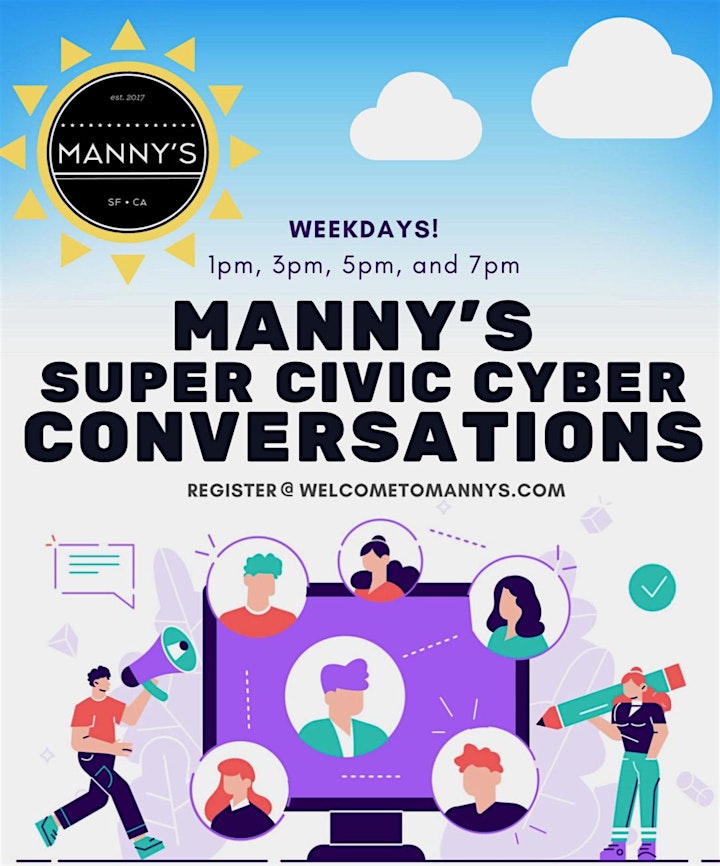 About Manny's Super Civic Cyber Conversations:

San Francisco and the surrounding 5 counties are in the midst of mandated shelter-in-place. All businesses except those deemed essential are closed and many Bay Area residents and scared, nervous, and wondering about the future.

Manny's, a civic gathering and events space located in the heart of San Francisco, is rising to the occasion to create and promote a month's worth of live civic conversations to distribute needed information, give people the hope, and continue to civically engage the public in a time of need.

About Manny's:

Manny's was opened on election night 2018 to create a physical place for people to go to become better informed and more involved citizens. Since opening we've hosted 17 of the Presidential candidates, over 550 civic events, talks, and gatherings, over 40 members of Congress including Speaker Nancy Pelosi, and leaders across different social justice movements like Alicia Garza, Jose Antonio Vargas, Michael Brune, Cleve Jones, and Gabby Giffords.

Venue Information:
Manny's
3092 16th Street

San Francisco, CA, 94103