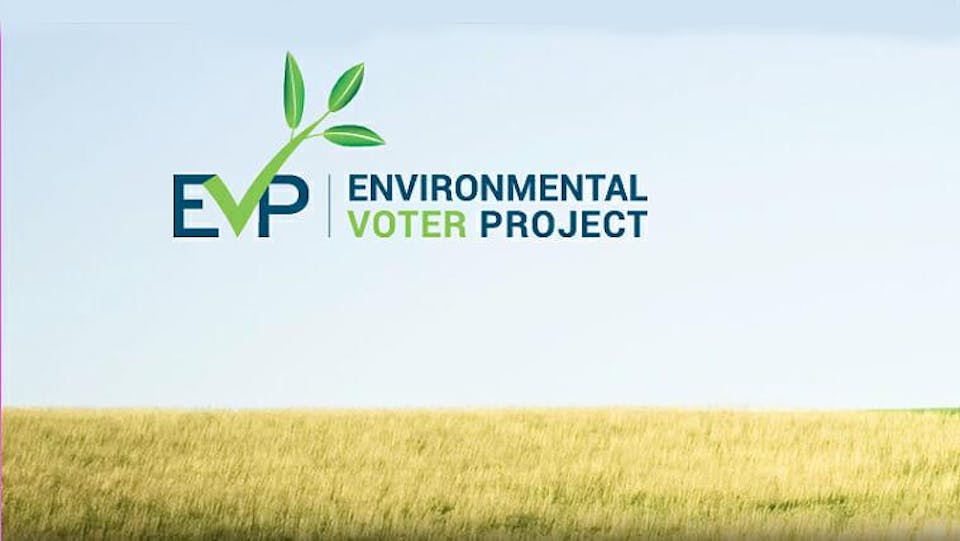 The Environmental Voter Project
$50.00 - $500.00
Sales Ended
On environmentalvoter.org
Come learn about the cutting-edge national nonprofit using the latest behavioral science to get environmentalists to vote!
The Environmental Voter Project has a simple mission: "Get more environmentalists to vote in every election." They are focused identifying people who already rank climate change or other environmental issues as one of their top two priorities and getting them out the door on election day.
Sam Arons , Julia Berg , Ross Chanin, Brian Goncher, Ravi Mikkelsen, and Ron Turiello are pleased to invite you in support of the Environmental Voter Project!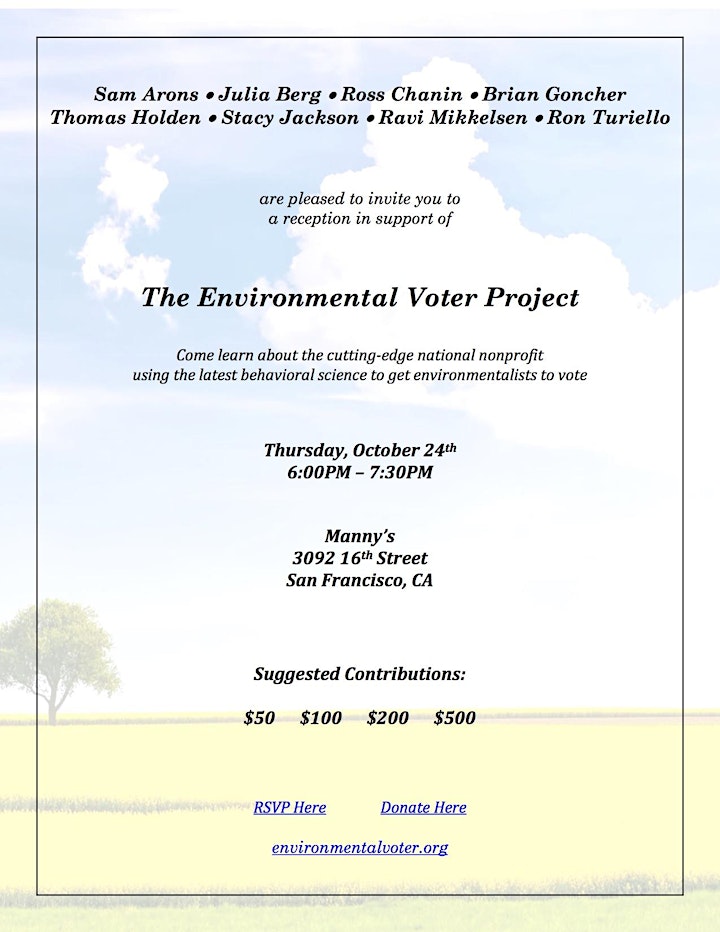 Venue Information:
Manny's
3092 16th Street
San Francisco, CA, 94103