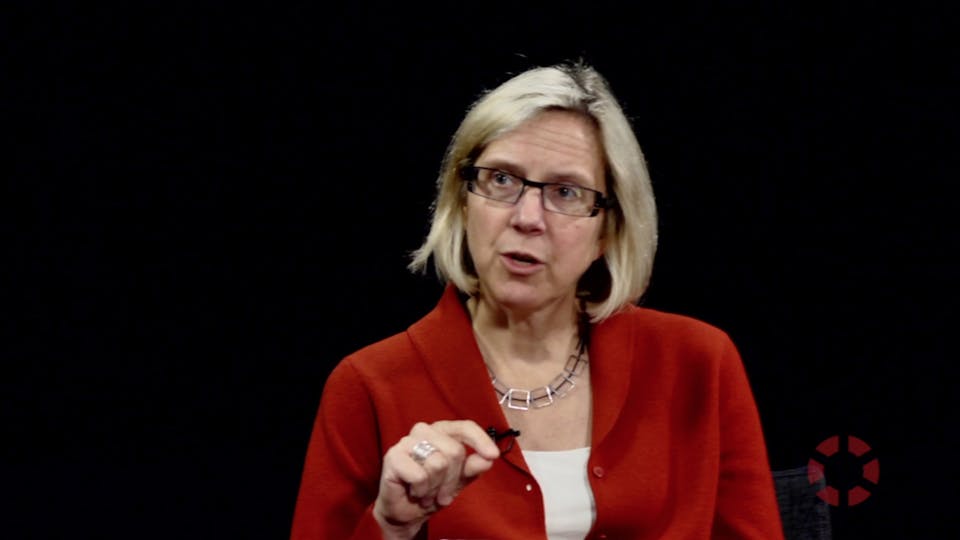 Join us for Manny's Super Civic Cyber Conversations with community activist Rebecca Rolfe on the future of LGBT centers.
**Note: This conversation will be hosted digitally, not in the real live world.**
Click HERE to tune in to the conversation.
With over a hundred LGBT Centers around the country what is in store for their future?
What new services are being offered at these centers? How are they evolving?
Join us for a virtual conversation with community activist Rebecca Rolfe on what the future of LGBT Centers looks like.
More about Rebecca Rolfe:
Rebecca Rolfe is a community activist who has worked on issues of social justice for over twenty-eight years. She is passionately committed to creating an environment where inequities based on gender, race, economic status, and sexual orientation are addressed effectively. She credits her commitment to community activism to her mother, who taught her the importance of commitment to community, a strong sense of justice, and the individual's power to make a difference.
Prior to her appointment as Executive Director, Rebecca served as the Center's Deputy Director for four years. Prior to her arrival at the Center, she worked at San Francisco Women Against Rape (SFWAR) for over sixteen years, starting as a hotline counselor and ending with an eight year term as Executive Director.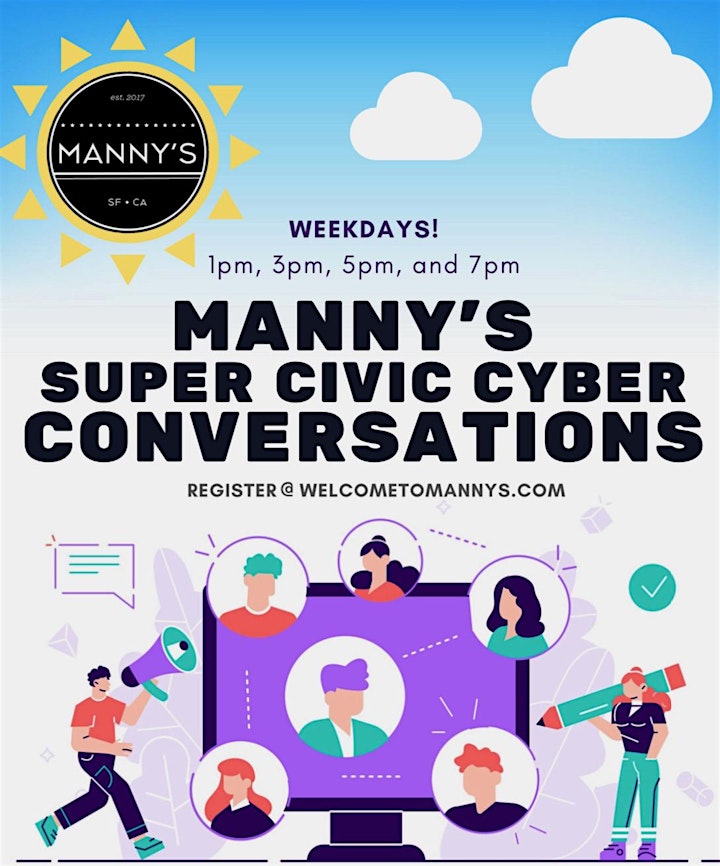 About Manny's Super Civic Cyber Conversations:

San Francisco and the surrounding 5 counties are in the midst of mandated shelter-in-place. All businesses except those deemed essential are closed and many Bay Area residents and scared, nervous, and wondering about the future.

Manny's, a civic gathering and events space located in the heart of San Francisco, is rising to the occasion to create and promote a month's worth of live civic conversations to distribute needed information, give people the hope, and continue to civically engage the public in a time of need.

About Manny's:

Manny's was opened on election night 2018 to create a physical place for people to go to become better informed and more involved citizens. Since opening we've hosted 17 of the Presidential candidates, over 550 civic events, talks, and gatherings, over 40 members of Congress including Speaker Nancy Pelosi, and leaders across different social justice movements like Alicia Garza, Jose Antonio Vargas, Michael Brune, Cleve Jones, and Gabby Giffords.

Venue Information:
Manny's
3092 16th Street
San Francisco, CA, 94103