An evening with Susan Cervantes and Michael Rios in conversation on the dynamic history of the murals of the Mission.
The vibrant murals of the Mission District hold a lot of history. History of struggle, harships, celebration, and community. The beautiful storytelling of each mural is breathtaking, each of one of them poised with uniqueness and importance.
However, what are the origins of such beautiful pieces of art? When and how did they come about?
Founder of Precita Eyes, Susan Cervantes, joins us at Manny's to discuss the history of the Mission's murals and the fight to preserve an integral part of the Mission District.
Michael Rios is joining us! Rios created some of the first large murals that made the Mission District famous and his effort to "beautify the place I live in" brought him national attention.
Michael's work for Carlos Santana has included concert backdrops, custom clothing designs, guitars, and several record album covers, including the Grammy Award winning "Supernatural." Michael's commissioned artwork has appeared on several recordings, including Grammy Award Winner Poncho Sanchez' "Latin Spirits," and Rock and Roll Hall of Fame Inductee Steve Winwood's "About Time."
Check out some of the historic murals: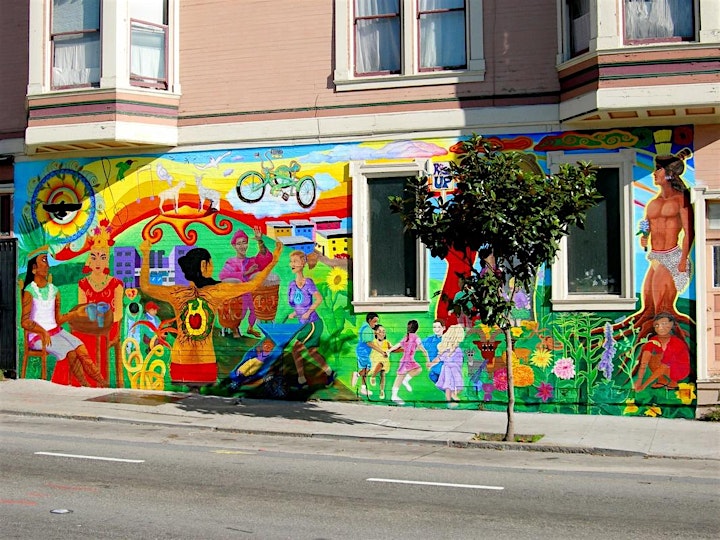 "Pasado/Futuro", 2005
Acrylic on brick
Mural Directors: Susan Kelk Cervantes with the Precita Eyes Community Mural Workshop.
Location: Jerry's Java and Tattoo, 24th and Potrero Streets, San Francisco, CA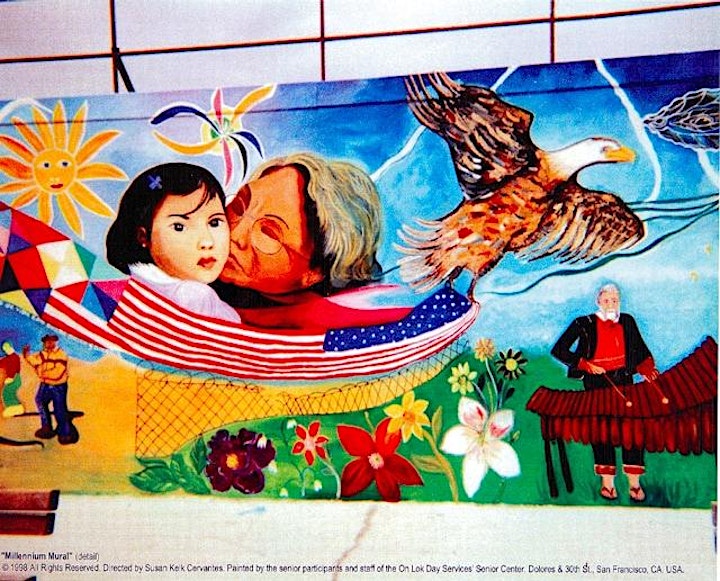 "Millenium Mural", 2002
12' x 90', acrylic on stucco
Mural Directors: Directed by Susan Cervantes and Marta Ayala in collaboration with over 50 seniors.
Location: On Lok 30th St Senior Center. 225 30th Street, SF, CA

"Soul Journey", 2000
Acrylic on stucco
Directed by: Susan Cervantes, in collaboration with Ronnie Goodman, John "Diallo" Jones, Mel Simmons, Tomashi Jackson, Dan Machiarini and Red Jackson and community volunteers.
Location: 1625 Carroll Avenue at 3rd Streets, SF, CA

"Center for Vulnerable Populations Mural", 2012
Interior mural, 11' x 22', wall board with acrylic paint
Mural Directors: Susan Kelk Cervantes, Yukako Ezoe and Max Allbee
Contributing Artists: In collaboration with CVP staff, faculty and outpatients
Location: San Francisco General Hospital, 1001 Potrero Avenue, Building 90, San Francisco, CA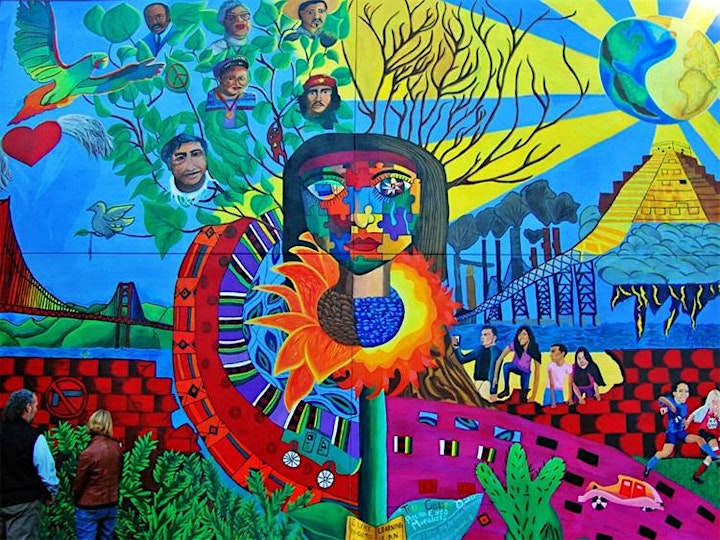 "True Colors", 2012
22' x 28', Acrylic on Stucco
Mural Directors: Susan Cervantes
Contributing Artists: Ariana Terrence, Kristine Keller, and Chelsey Ramirez in collaboration with the students from the Canal Alliance ForWods Program.
Location: Canal Alliance Office. 91 Larkspur Street, San Rafael, CA 94901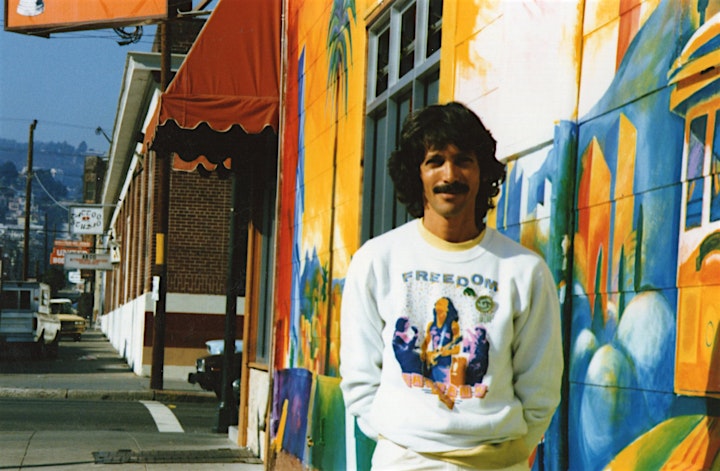 San Francisco Panorama 1987

This mural is located on the corner of Folsom st. and corner of 20th.

Venue Information:
Manny's
3092 16th Street
San Francisco, CA, 94103