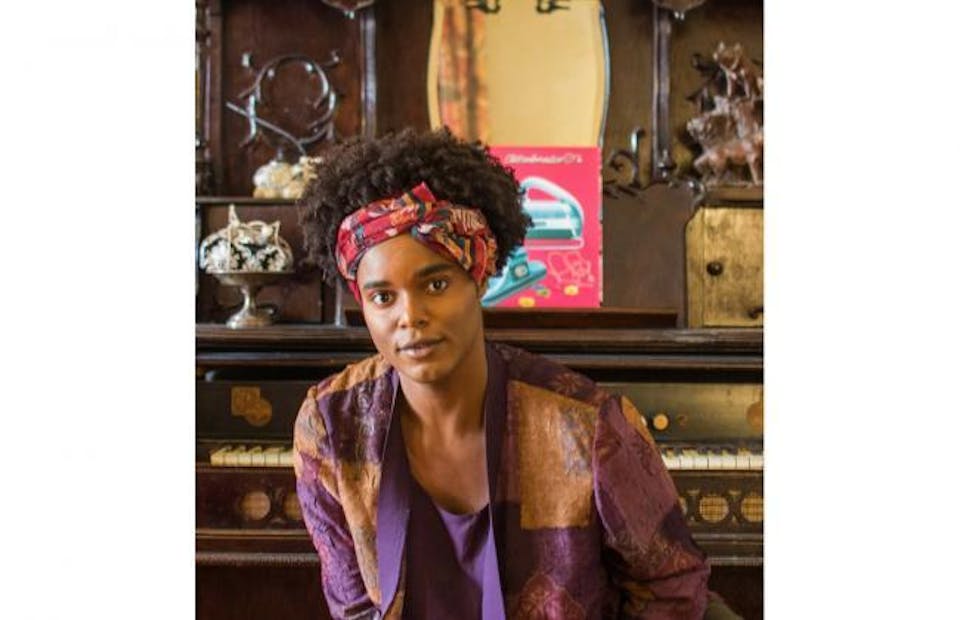 Join us for Manny's Super Civic Cyber Conversations with Levi Maxwell on the ideal queer dance scene.
**Note: This conversation will be hosted digitally, not in the real live world.**
Click HERE to tune in to the conversation.
We're queer and and we're here!
Let's talk about the ideal queer dance scene with our dearest friend Levi Maxwell! Grab yourself a drink and let's kiki!
More about Levi Maxwell:
Levi Maxwell is a moment: the premier disco sensation and queer nightlife contemporary club kid staple centering marginalized voices and melanated talent in the Bay Area. With a background in Queer Youth Advocacy and community organizing Levi utilizes the rich history of American Black vocal tradition to highlight the archetypal sounds of LGBTQ nightlife and advocating for the true upliftment of black and brown talent from San Francisco and beyond.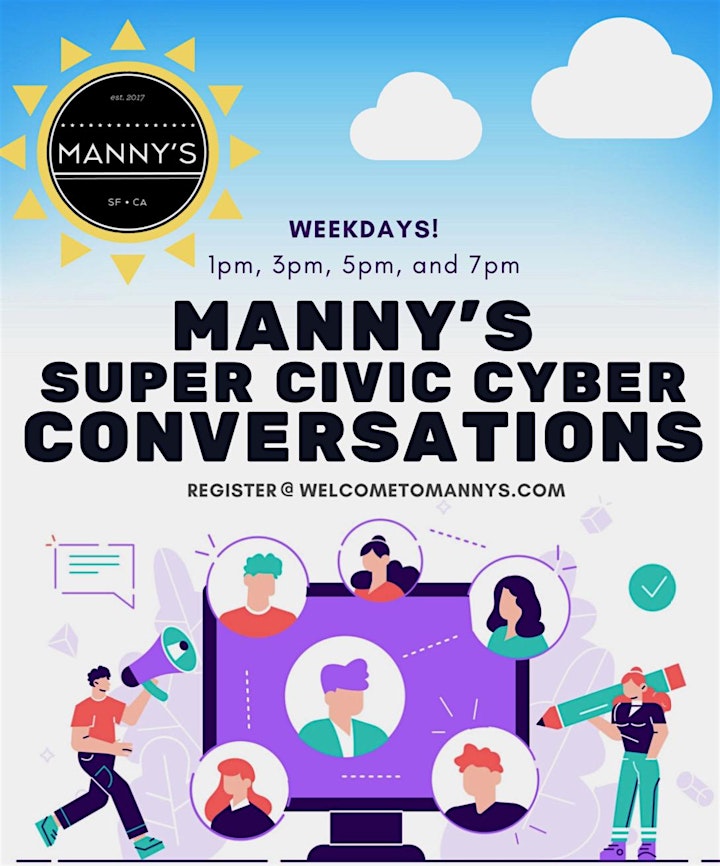 About Manny's Super Civic Cyber Conversations:

San Francisco and the surrounding 5 counties are in the midst of mandated shelter-in-place. All businesses except those deemed essential are closed and many Bay Area residents and scared, nervous, and wondering about the future.

Manny's, a civic gathering and events space located in the heart of San Francisco, is rising to the occasion to create and promote a month's worth of live civic conversations to distribute needed information, give people the hope, and continue to civically engage the public in a time of need.

About Manny's:

Manny's was opened on election night 2018 to create a physical place for people to go to become better informed and more involved citizens. Since opening we've hosted 17 of the Presidential candidates, over 550 civic events, talks, and gatherings, over 40 members of Congress including Speaker Nancy Pelosi, and leaders across different social justice movements like Alicia Garza, Jose Antonio Vargas, Michael Brune, Cleve Jones, and Gabby Giffords.

Venue Information:
Manny's
3092 16th Street

San Francisco, CA, 94103