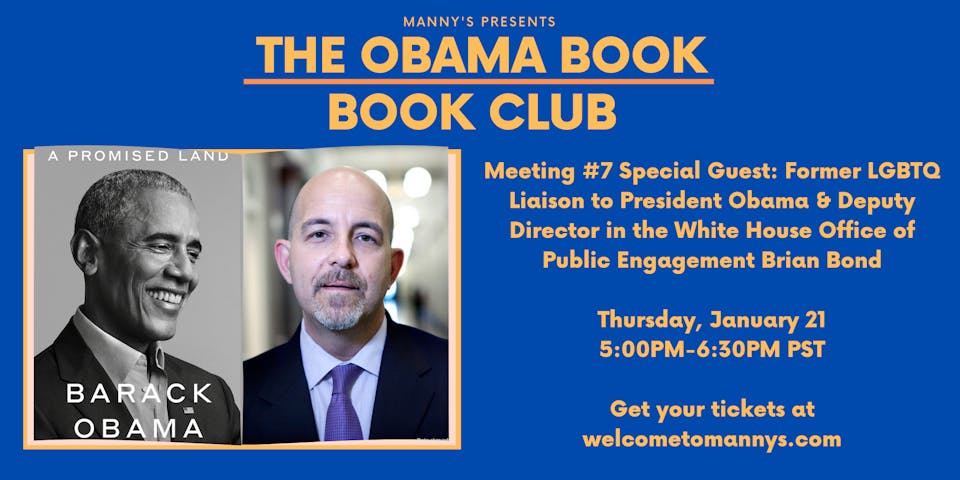 The Obama Book Club Meeting #7 with LGBT Liaison to Pres. Obama Brian Bond
$0.00 - $10.00
Sales Ended
We're coming together to remember better times by reading and discussing the new book by President Obama: A Promised Land w/special guests
We're going to meet once a week for 7 weeks to discuss President Obama's new book: A Promised Land.
We'll be joined at each book club meeting by a former senior Obama administration official who will give us insight from the inside!
So not only will you be able to chat about the book with other folks - you'll be able to meet people in each meeting who are actually featured in the book itself!
The seventh and final meeting of the Book Club we'll be focused on Part 7 of the book: On the High Wire. We're finishing the book club on Inauguration Day because...why not?!
This part of the book chronicle's some of the his domestic and foreign policy wins including the repeal of Don't Ask Don't Tell which our special guest Brian Bond was intimately involved in!
Our special guest for this final Inauguration Day book club meeting will be my personal mentor and friend Former LGBT Liaison to President Obama and Deputy Director of the White House Office of Public Engagement Brian Bond!
How To Guide for the Manny's Obama Book Club:
Step 1: Purchase A Promised Land
Please purchase the book from a local SF bookstore like The Booksmith or Dog Eared Books if you can. But the first step is to purchase (or download) the book.
Step 2: Register
Register and Purchase a Ticket to the Book Club Meeting. You're already here! Click on the "Register button above" If the cost is at all a hurdle please just email jupiter@welcometomannys.com with the word "Grapefruit" and she will send you a free ticket no questions asked!
Step 3: Read Part 7
Read all of Part 7: On the High Wire in advance of the Book Club meeting. Pages 621-703 and earmark the places that jumped out at you or that you wanted to discuss with the group!
Step 4: Sign on via Zoom
Pour yourself a glass of wine and log in using the Zoom link that you will automatically receive when you purchase your ticket?
P.S. See you in the book club! This is a national club so please do share and send to your friends all around.
Let's remember and learn together.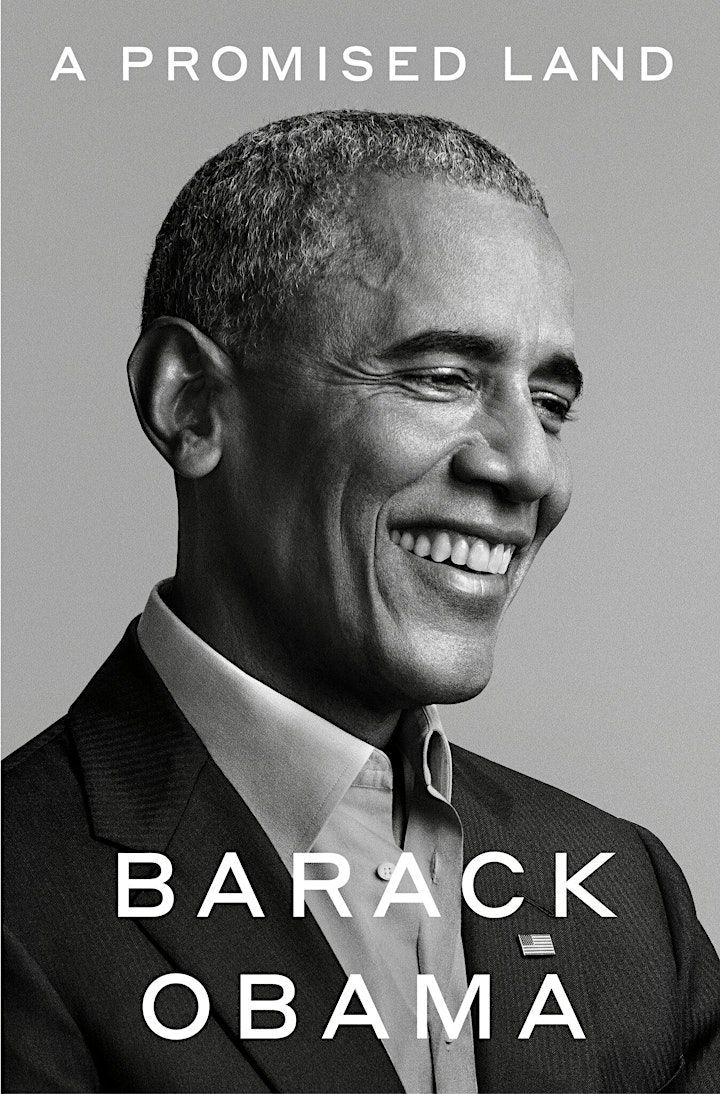 Venue Information: