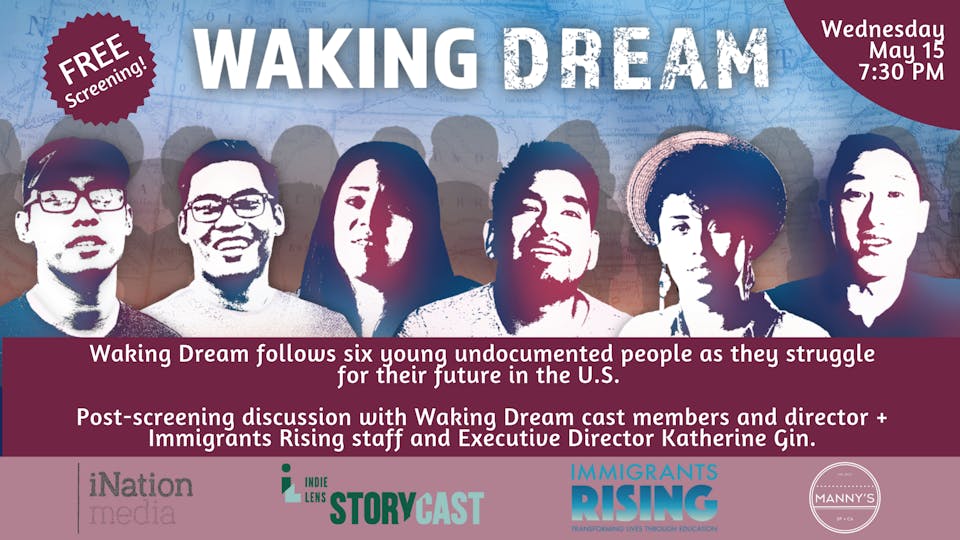 Waking Dream weaves together the stories of six undocumented young people as they sit in limbo between deportation and a path to citizenship
iNation Media and Immigrants Rising present an intimate evening of film and conversation that goes beyond mainstream media talking points on immigration.
The event includes a screening of Waking Dream and panel conversation that digs into the personal stories of undocumented young people in the U.S., both with and without DACA permits.
Panel conversation includes two participants featured in Waking Dream, Director of the series, and members of the Immigrants Rising staff. The conversation will be moderated by Immigrants Rising Executive Director, Katherine Gin.
Waking Dream is a short documentary series that follows the unfolding fate of six young undocumented people as they fight for legal status in the U.S., struggle with the deportation of family members, and pursue their dreams in a country that is trying harder and harder to push them out. They know their fate must go one direction and they are fighting for their future in America.
Trailer for Waking Dream can be found here and the website here.
Panelists:
Steve Li, Waking Dream participant
Dilan Pedraza, Waking Dream participant
Theo Rigby, Director, Waking Dream
Othniel E Tomtania, Founder, Sead Publishing
Marithza Quiroz, Student, UC Berkeley
Moderator:
Katharine Gin, Executive Director, Immigrants Rising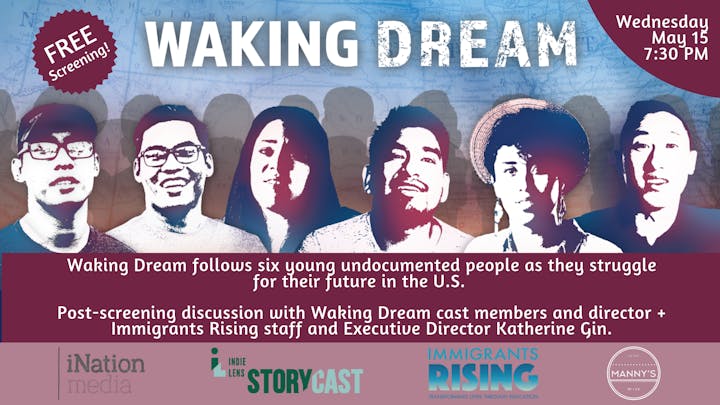 Venue Information:
Manny's
3092 16th St
San Francsico, CA, 94113