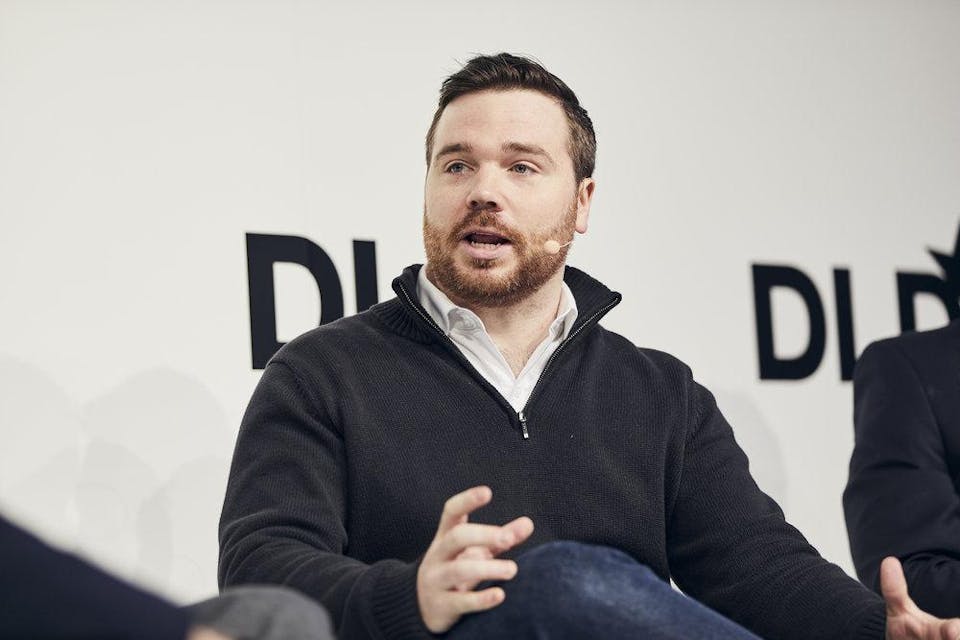 Join us for Manny's Super Civic Cyber Conversations with Kevin Roose on ways to best use technology during shelter-in-place.
**Note: This conversation will be hosted digitally, not in the real live world.**
Click HERE to tune in to the conversation.
As Gavin Newsom announced a shelter-in-place statewide we are now faced with being alone for a while. With this new time stuck with technology around us how can we seize the moment and make the best of it?
Should we become more productive? Should we use our technology for leisure?
Join us for a virtual conversation with Kevin Roose on the best ways to use technology while we stay at home.
More about Kevin Roose:
Kevin Roose is a columnist for Business Day and a writer-at-large for The New York Times Magazine. His column, "The Shift," examines the intersection of technology, business, and culture.
Before joining The Times, Mr. Roose was a vice president at Fusion Media Group, and a columnist for New York magazine. He was the co-host and executive producer of "Real Future," a documentary series about technology that aired on the Fusion TV network. He has also covered Wall Street for DealBook, The Times's financial news service, and has written for publications including GQ, Vanity Fair, and Esquire. His writing has been included in Best American Business Writing, and in 2015, he was named to Forbes's "30 Under 30" list.
Mr. Roose is the New York Times bestselling author of two books, "Young Money" (2014) and "The Unlikely Disciple" (2009), both of which were published by Hachette Book Group.
He is a graduate of Brown University and lives in Brooklyn.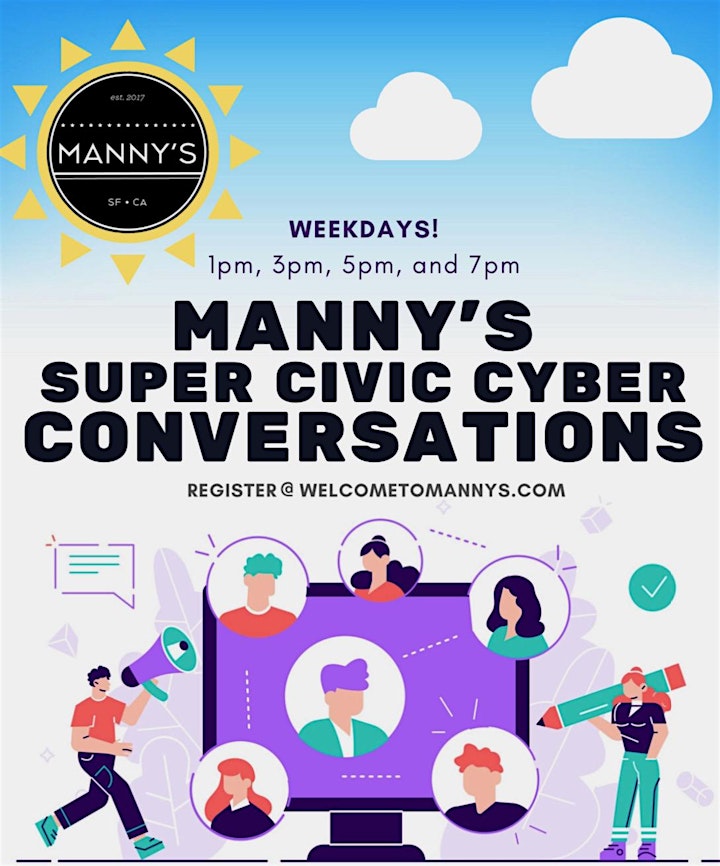 About Manny's Super Civic Cyber Conversations:

San Francisco and the surrounding 5 counties are in the midst of mandated shelter-in-place. All businesses except those deemed essential are closed and many Bay Area residents and scared, nervous, and wondering about the future.

Manny's, a civic gathering and events space located in the heart of San Francisco, is rising to the occasion to create and promote a month's worth of live civic conversations to distribute needed information, give people the hope, and continue to civically engage the public in a time of need.

About Manny's:

Manny's was opened on election night 2018 to create a physical place for people to go to become better informed and more involved citizens. Since opening we've hosted 17 of the Presidential candidates, over 550 civic events, talks, and gatherings, over 40 members of Congress including Speaker Nancy Pelosi, and leaders across different social justice movements like Alicia Garza, Jose Antonio Vargas, Michael Brune, Cleve Jones, and Gabby Giffords.

Venue Information:
Manny's
3092 16th Street
San Francisco, CA, 94103