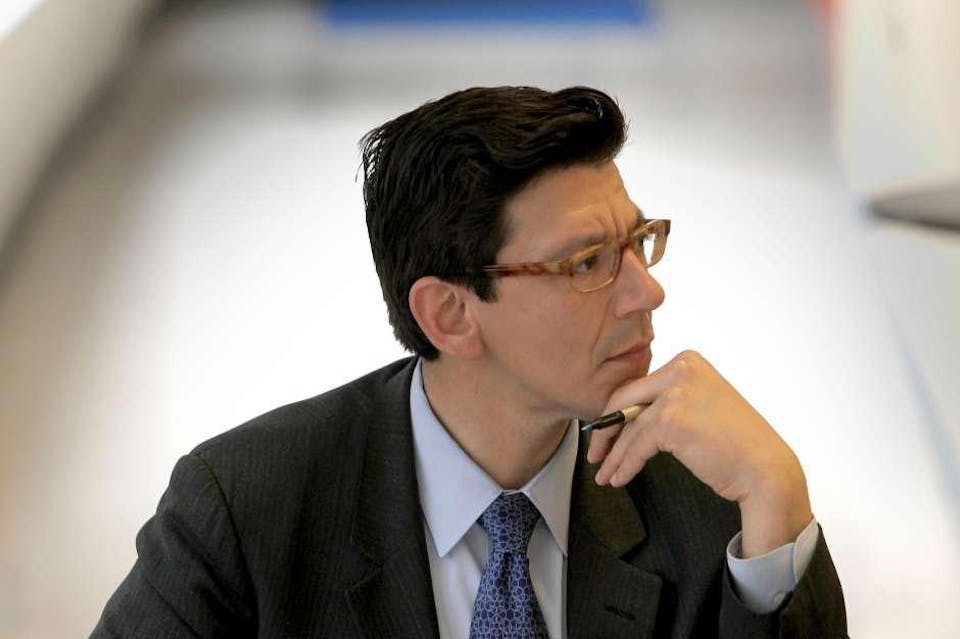 What Measures Are Being Put in Place to Support the San Francisco Workforce
$0.00 - $10.00
Sales Ended
Join us for Manny's Super Civic Cyber Conversations with director of Office of Economic and Workforce Development, Joaquín Torres.
**Note: This conversation will be hosted digitally, not in the real live world.**
Click HERE to tune into the conversation.
What is the role of the Office of Economic and Workforce Development? How does it help San Franciscans? How vital will the agency be to the recovery of San Francisco following this pandemic?
The agency has an annual budget of $64 million dollars and is tasked with expanding economic opportunities for lower-income San Franciscans and small businesses.
Join us for a cyber conversation with director of Office of Economic and Workforce Development, Joaquín Torres, to discuss the various measures being put in place to support San Francisco's vast workforce.
More about Joaquin:
Joaquín Torres is the Director of the San Francisco Office of Economic and Workforce Development. Appointed by Mayor London Breed in 2018, Joaquín leverages resources across City departments to create opportunities for all and maximize equitable economic and social impact for the benefit of San Franciscan communities, residents, businesses and neighborhoods. In pursuit of these goals, OEWD provides citywide leadership and coordination for workforce development, business development, neighborhood economic development, film, small business and development planning.
Joaquín is also the President of the San Francisco Housing Authority Commission, leading the oversight body as the Authority and City implement a re-envisioning process to rehabilitate over 3,400 units of public housing with $750 million in improvements, leading to the transfer of ownership to affordable housing providers to best serve low-income communities.
Previously, Joaquín has served as Director the San Francisco Invest in Neighborhoods initiative, Director of the Mayor's Office of Neighborhood Services, and Liaison to the San Francisco Latino and American Indian communities and to Supervisorial Districts Nine and Eleven. He is a current participant in the Government Alliance for Racial Equity program and serves as Chair of the Equity, Diversity and Inclusion Committee for the American Conservatory Theatre (A.C.T.). Joaquín is a graduate of Stanford University and New York University's Tisch School of the Arts. He lives in the Outer Mission with his wife, Ruibo Qian.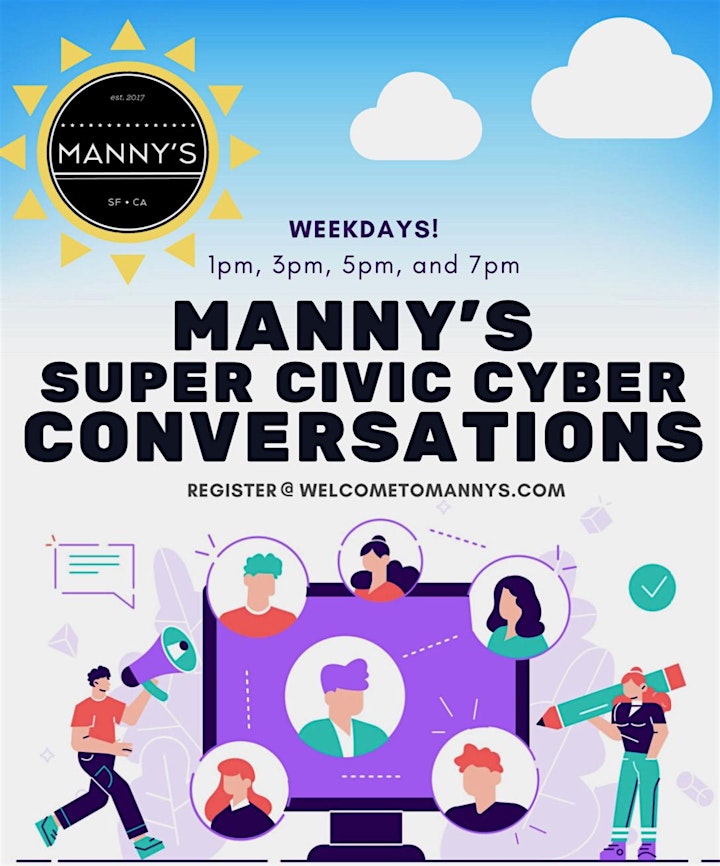 About Manny's Super Civic Cyber Conversation:

San Francisco and the surrounding 5 counties are in the midst of mandated shelter-in-place. All businesses except those deemed essential are closed and many Bay Area residents and scared, nervous, and wondering about the future.

Manny's, a civic gathering and events space located in the heart of San Francisco, is rising to the occasion to create and promote a month's worth of live civic conversations to distribute needed information, give people the hope, and continue to civically engage the public in a time of need.

Abou Manny's:

Manny's was opened on election night 2018 to create a physical place for people to go to become better informed and more involved citizens. Since opening we've hosted 17 of the Presidential candidates, over 550 civic events, talks, and gatherings, over 40 members of Congress including Speaker Nancy Pelosi, and leaders across different social justice movements like Alicia Garza, Jose Antonio Vargas, Michael Brune, Cleve Jones, and Gabby Giffords.

Venue Information:
Manny's
3092 16th Street
San Francisco, CA, 94103