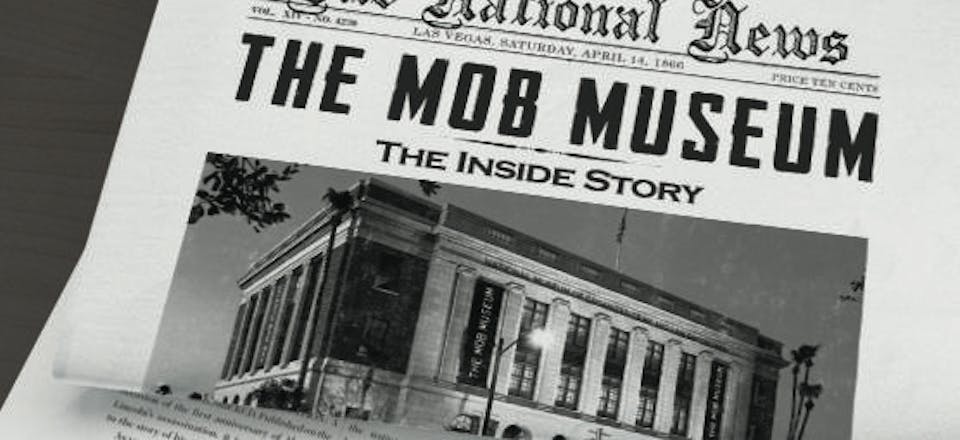 Women in Organized Crime in Early Modern Europe with Dr. Hadar Aviram
Join us for Manny's Super Civic Cyber Conversations with UC Hastings professor Dr. Hadar Aviram on the history of women in organized crime.
**Note: This conversation will be hosted digitally, not in the real live world.**
Click HERE to tune in to the conversation.
Is organized crime only part of a man's world? What is the role of women in organized crime? Is there actually any?
UC Hastings Professor, Dr. Hadar Aviram, discusses the history of women in organized crime in early modern Europe.
More about Dr. Hadar Aviram:
Professor Hadar Aviram specializes in criminal justice, civil rights, law and politics, and social movements, and her research employs socio-legal perspectives and methodologies. Her first book Cheap on Crime: Recession-Era Politics and the Transformation of American Punishment (UC Press, 2015, winner of the CHOICE Award for Academic Titles) analyzes the impact of the financial crisis on the American correctional landscape. Her second book The Legal Promise and the Process of Justice (Cambridge University Press, 2019) is an anthology of studies inspired by the work of Malcolm Feeley. Her third book Yesterday's Monsters: The Manson Family Cases and the Illusion of Parole (UC Press, 2020) examines the California parole process through 50 years of parole transcripts in the Manson Family cases.
Prof. Aviram publishes, teaches, and speaks on domestic violence, behavioral perspectives on prosecutorial and defense behavior, unconventional family units, animal rights, elder abuse, public trust in the police, correctional policy and budgeting, violence reduction, theoretical trends in crime and punishment, and the history of female crime and punishment. She served at the President of the Western Society of Criminology and on the Board of Trustees of the Law and Society Association, and is currently the Book Review Editor of the Law & Society Review. One of the leading voices in the state and nationwide against mass incarceration, Prof. Aviram is a frequent media commentator on politics, immigration, criminal justice policy, civil rights, and the Trump Administration. Her blog, California Correctional Crisis, covers criminal justice policy in California.
Prof. Aviram holds LL.B. and M.A. (criminology) degrees from Hebrew University of Jerusalem and a Ph.D. in Jurisprudence and Social Policy from UC Berkeley, where she studied as a Fulbright Fellow and a Regents Intern. She is a member of the California and Israel Bars. Prior to joining the Hastings faculty in 2007, she practiced as a military defense attorney in Israel and taught at Tel Aviv and Haifa Universities.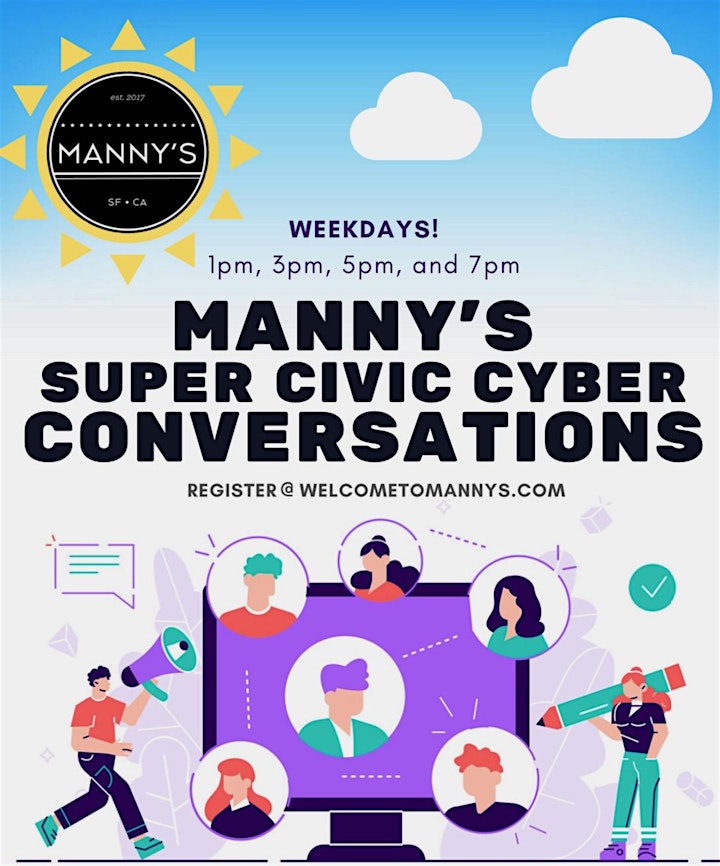 About Manny's Super Civic Cyber Conversations:

San Francisco and the surrounding 5 counties are in the midst of mandated shelter-in-place. All businesses except those deemed essential are closed and many Bay Area residents and scared, nervous, and wondering about the future.

Manny's, a civic gathering and events space located in the heart of San Francisco, is rising to the occasion to create and promote a month's worth of live civic conversations to distribute needed information, give people the hope, and continue to civically engage the public in a time of need.

About Manny's:

Manny's was opened on election night 2018 to create a physical place for people to go to become better informed and more involved citizens. Since opening we've hosted 17 of the Presidential candidates, over 550 civic events, talks, and gatherings, over 40 members of Congress including Speaker Nancy Pelosi, and leaders across different social justice movements like Alicia Garza, Jose Antonio Vargas, Michael Brune, Cleve Jones, and Gabby Giffords.

Venue Information:
Manny's
3092 16th Street
San Francisco, CA, 94103